Voodoo wins plagiarism lawsuit against Zynga-owned Rollic Games
Judge rules that Istanbul-based firm's Wood Shop copies key elements of Voodoo carpentry game Woodturning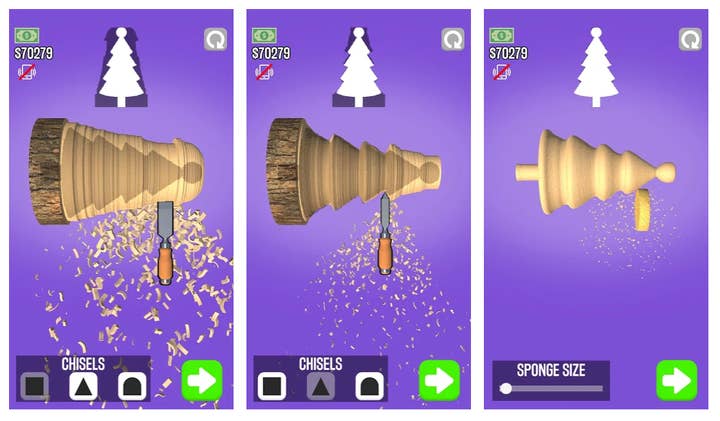 Voodoo has won an ongoing legal dispute with Rollic Games and developer Hero Games after accusing the two companies of copying one of its games.
The hypercasual mobile games giant first took legal action against Rollic and Hero Games, both based in Istanbul, back in January over an update made to its free-to-play title Wood Shop.
The game centres around whittling objects out of virtual pieces of wood. France-based Voodoo claimed new additions -- such as polishing, painting and the ability to make real-world objects rather than abstract shapes -- were key elements featured in its own carpentry game, Woodturning.
The Financial Times reports Voodoo has been successful in taking these claims to a Paris court, with a judge ruling that Wood Shop must be removed from both the Google and Apple app stores.
Rollic and Hero must also pay Voodoo €125,000 in damages for "unfair competition and parasitism."
They must also publish an announcement of the judgment in three newspapers or magazines of Voodoo's choice.
Voodoo's publishing lead Alexander Shea said the financial settlement is less significant than the fact this case "sets a precedent, especially for hyper-casual game copies."
The company's legal counsel Nassim Ameli-Jouffroy added that she expects this to have a larger impact on the mobile games industry, especially in the hypercasual space.
"There is very little precedent in the hypercasual sphere about there the line is to protect your games," she said.
Hypercasual games often centre around a few simple mechanics, sometimes just one, and can be developed and published in a matter of weeks. As a consequence, they can often be easy to duplicate and the limits as to what companies can protect legally has yet to be clearly defined.
Voodoo itself has also been accused of copying games and game mechanics. In 2018, Donut Country developer Ben Esposito expressed frustration at seeing the company top the mobile charts with a similar game, Hole.io, ahead of his own title's release.
Other Voodoo titles, such as Infinite Golf and The Fish Master, have also been criticised for bearing too many similarities to other games.
Last month, Rollic Games was acquired by Zynga for $168 million. Meanwhile, Voodoo sold a minority stake to Tencent for $1.4 billion.