US legislator proposes loot box ban
Senator Josh Hawley to introduce a bill prohibiting pay-to-win and loot box mechanics in games aimed at children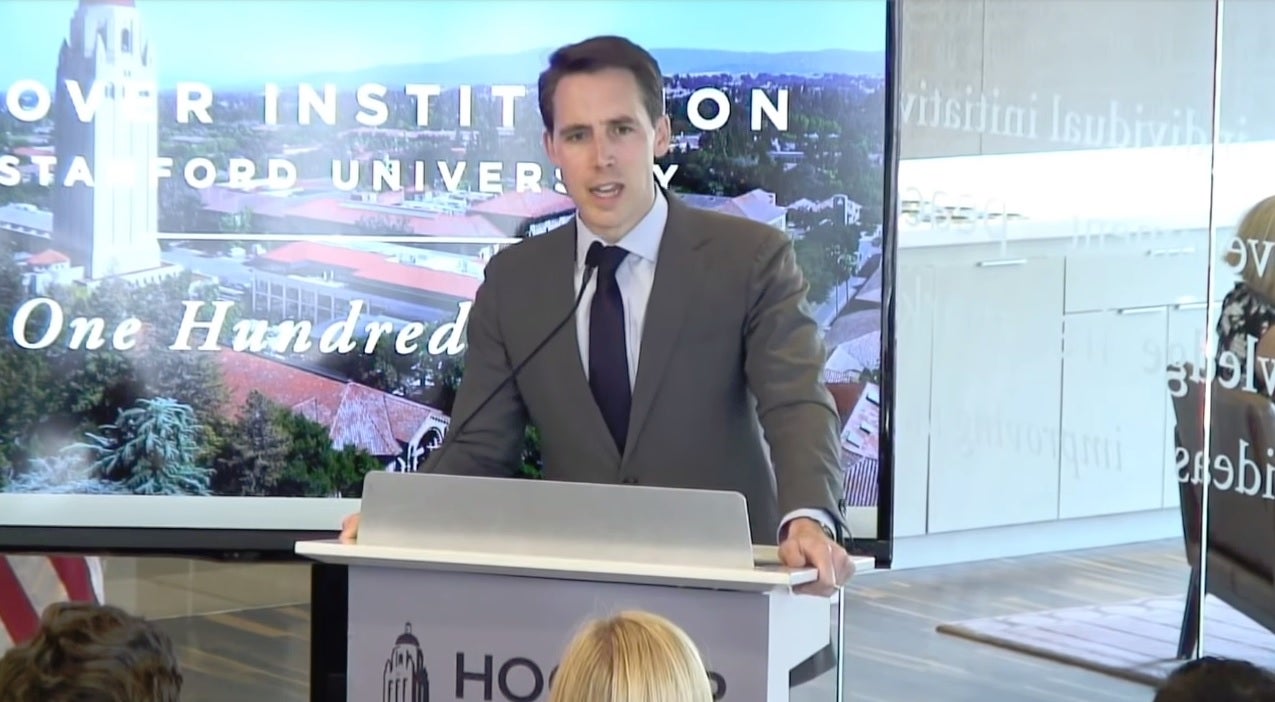 The debate over loot boxes continues, as US Senator Josh Hawley today said he will introduce legislation to ban publishers from using exploitive game mechanics in titles aimed at children, and to prohibit children from accessing them in games aimed at adults.
According to Hawley, the Protecting Children from Abusive Games Act would prohibit offering randomized rewards to players through microtransactions, manipulating a game's progression systems to encourage players to spend money, or giving players who purchase microtransactions competitive advantages over others. The Federal Trade Commission would be responsible for enforcing the rules, treating the use of such mechanics as an unfair trade practice. Individual states would also be able to sue companies over violations to protect their residents.
"Social media and video games prey on user addiction, siphoning our kids' attention from the real world and extracting profits from fostering compulsive habits," Hawley said. "No matter this business model's advantages to the tech industry, one thing is clear: there is no excuse for exploiting children through such practices.
"When a game is designed for kids, game developers shouldn't be allowed to monetize addiction. And when kids play games designed for adults, they should be walled off from compulsive microtransactions. Game developers who knowingly exploit children should face legal consequences."
Hawley noted Candy Crush as a "notorious" example of an exploitive game, specifically citing the $150 "Luscious Bundle" offered to players that gives them virtual currency, consumables that make the game easier, and 24 hours of unlimited lives. He added that the Luscious Bundle is advertised with the label, "Best Value."
The move from the Republican Hawley suggests loot box legislation could be a rare bipartisan issue in the US these days. The loudest criticisms of the games industry's monetization practices to date have come from Democratic state senators in Hawaii and Washington, and on the federal level from Democratic Senator Maggie Hassan, who last year pushed the FTC to investigate the subject more carefully. (An FTC workshop with industry stakeholders and consumer advocates is set for August 7.)
When asked for comment, the Entertainment Software Association sent the following quote from its acting president and CEO Stanley Pierre-Louis: "Numerous countries, including Ireland, Germany, Sweden, Denmark, Australia, New Zealand, and the United Kingdom, determined that loot boxes do not constitute gambling. We look forward to sharing with the senator the tools and information the industry already provides that keeps the control of in-game spending in parents' hands. Parents already have the ability to limit or prohibit in-game purchases with easy to use parental controls.: