US reportedly considering restrictions on investments in China
Latest discussions in ongoing trade war still said to be in early stages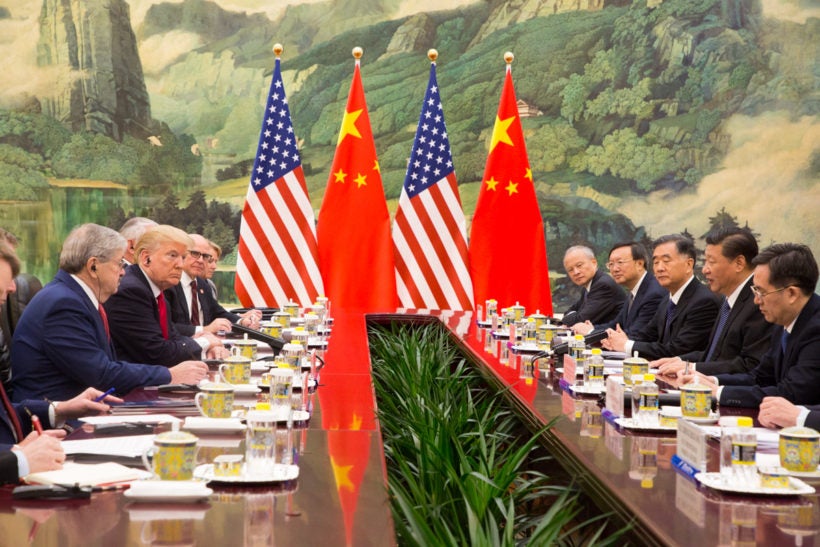 The United States government is reportedly considering a block on all American investments in China as yet another movement in the ongoing trade war between the two countries.
This morning, Bloomberg reported that the Trump administration was looking for ways to limit the growth and spread of US investors' portfolios in China. Ideas suggested including delisting Chinese companies from US stock exchanges and limiting the US populace's exposure to Chinese markets.
Shortly after, CNBC reported that the White House was additionally considering blocking all US investments in China, though these discussions are said to still be in early stages and there are no specifics, such as time frames, for their implementation.
Given the lack of details thus far, it's unclear as to what impact this might have on the US gaming industry. Analyst Michael Pachter suggested that gaming might not be affected at all given that very few US game companies "invest" in China in a way that such a ban might impact. Rather, companies more commonly turn to Chinese partners to distribute products, or form joint ventures with them to localize and operate their titles for the market.
He added that it was also unlikely such a ban would ever be implemented.
"It's not legal for the US government to unilaterally impose restrictions on investment unless they formally sanction the target for some trade or other violation," he said. "We can restrict investment in Iran because we labeled it a sponsor of terrorism, but as far as I know, we haven't labeled China anything more than a currency manipulator. Regardless, I don't see an issue for US games companies.
"The US can only regulate US companies, and can't tell Sony, Nintendo or Ubisoft what to do."
However, the ongoing trade tension between the US and China has already touched the gaming industry in a different fashion. Back in July, Nintendo, Microsoft, and Sony reportedly took steps to scale back Chinese console production amid rising tariffs.
Specifically, the US has been considering a 25% tariff on game consoles among a wider array of other Chinese products, a tariff that the three leading hardware manufacturers openly united against back in June. Now, the plan is for a 10% tariff to take place in December of this year.