Unity's Riccitiello promises to "do better" after comments on devs and monetisation
Engine provider's CEO elaborates on original comments, attempting to contextualise "a sentence I wish I had never said"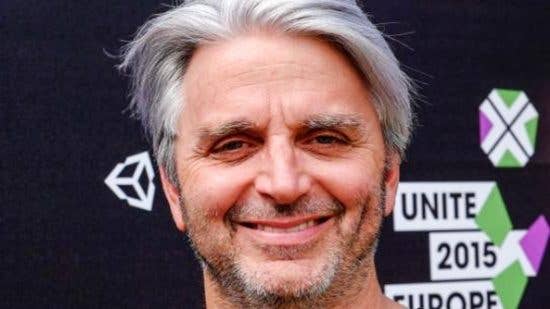 Unity CEO John Riccitiello has released an apology for his comments in a recent interview, in which he described developers who shun monetisation as "pure" and "brilliant" but "also some of the biggest fucking idiots."
The interview followed Unity's announcement that it is merging with IronSource, a monetisation specialist, with his comments following a question about discussing how to get players spending early on in the development process.
Riccitiello at first tweeted a brief apology, simply writing: "Clickbait. Out of full context. Deeply sorry if what I said offended any game dev. Absolutely love the people that make games. Creative, hard work."
He has since posted a more in-depth apology for "a sentence that I wish I had never said", spotted by Eurogamer, in which he begins: "My word choice was crude. I am sorry. I am listening and I will do better."
He then dedicated several paragraphs to attempting to convey what he had intended in the interview. Or, in his own words, "what I would have said if I had taken greater care."
"Sometimes all a game developer wants is to have a handful of friends enjoy the game," Riccitiello wrote. "Art for art sake and art for friends. Others want player [dollars] to buy the game or game items so they can make a living. Both of these motivations are noble.
"What I was trying to say, and clearly failed at saying, is that there are better ways for game developers to get an early read on what players think of their game. To learn from their feedback. And, if the developer wants, to adjust the game based on this feedback. It's a choice to listen and act or just to listen. Again, both are very valid choices.
"If I had been smarter in choosing my words I would have said just this... We are working to provide developers with tools so they can better understand what their players think, and it is up to them to act or not, based on this feedback."
Unity was already facing backlash from developers over the IronSource merger, with many pointing to a previous incident in which the latter company enabled malware to be delivered through its products. This caused its first release, InstallCore, to be blocked by Malwarebytes and even Microsoft Windows.
Unity has since issued a statement to GamesIndustry.biz, attributing the malware to "'bad actors' who tried to abuse the platform" and emphasising that the incident was limited to "a historical desktop activity that was deprecated and spun off several years ago."