Unity targets kids, educators with Unity Playground
New tool offers introduction to creating 2D games, simplified version of Unity interface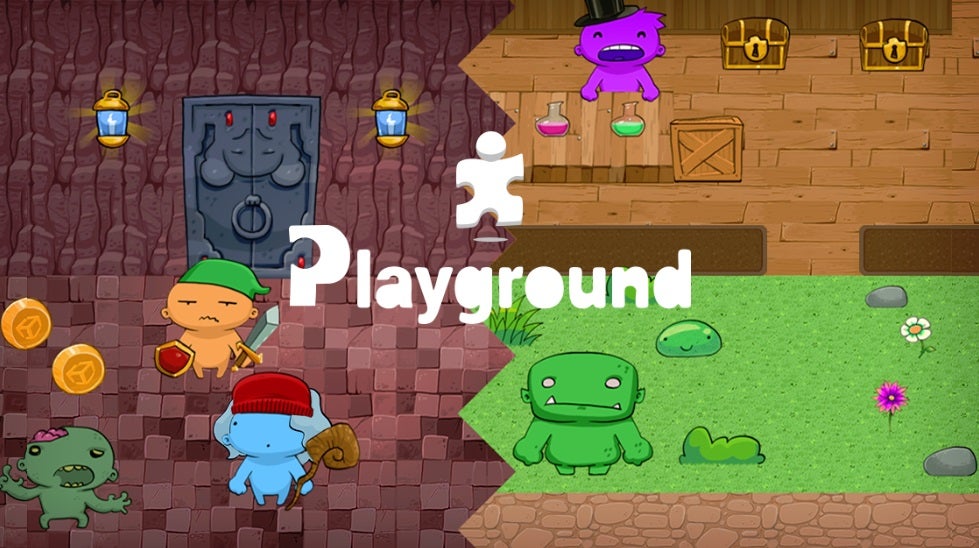 Unity wants the next generation of game developers to get familiar with its engine. The company today announced the launch of Unity Playground, a new tool intended to provide an introduction to Unity-based development for kids, teachers, and novices of all ages.
Unity says that Playground "removes the need to code" by letting users mix and match more than 30 scripts to handle behavior of in-game elements, like creating and destroying objects, movement, jumping, following a target, defining win conditions, and more.
It features a simplified user interface, along with the ability to switch to the standard Unity editor if the streamlined version lacks some needed functionality. The tool also includes an assortment of pre-made assets, the option to import one's own graphics, and six simple games that demonstrate a few types of gameplay and can be tinkered with as desired.
Unity Playground can be downloaded for free from the Unity Asset Store.