Unity signs "industry first" licensing agreement for Wii U
David Helgason on the deal that will bring Unity inside Nintendo's ecosystem of studios and partners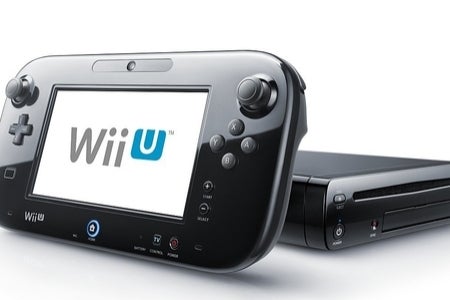 Unity Technologies has signed a worldwide licensing agreement that will allow Nintendo to distribute the Unity engine to its huge network of internal and external studios.
The two companies are collaborating to create a Wii U deployment function for the engine that will benefit Unity's vast community of developers, and the ecosystem of first, second and third party studios that Nintendo has built up over decades in the games business. Speaking to GamesIndustry International ahead of the official announcement, Unity CEO David Helgason claimed that the mutual relationship outlined in the deal was "a first" for the industry.
"It's a Unity first, for sure, and I think it's an industry first, actually - that there is such a deep relationship," he said. "It's really two ecosystems coming together: this formidable and old and highly respected ecosystem of Nintendo, and the young and energetic and chaotic and awesome ecosystem of Unity.
"It's two ecosystems coming together: this formidable and highly respected ecosystem of Nintendo, and the young and energetic and chaotic ecosystem of Unity"
"Nintendo has a lot of faith in Unity. They think Unity is valuable and can make their developer system more successful. Over its history, Nintendo has built a formidable ecosystem of developers: internal studios, and second and third parties that they have close working relationships with. So the first aspect of the deal is that they'll be introducing Unity to their ecosystem and make it available to anyone who thinks they can benefit from it."
Helgason believes that will amount to more studios than some would think. Nintendo has enormous financial and human resources, of course, but to see the appeal of Unity to such a huge company it's necessary to look beyond its price. The key to the deal, Helgason states, is efficiency.
"It's [about] allowing studios to experiment more, and get more work done up front," he says. "For a lot of these big studios, and even the not so big studios, it's about being able to let the designers and artists and creative people start experimenting from day one, instead of the day that the engine has been integrated... Cutting seconds and minutes from everybody's workload every single day is as big a deal on big productions as it is on small productions."
The Unity engine grows more capable every month, but the bulk of its 1.2 million-strong user-base is composed of small and mid-size indie developers, and it seems logical that the Wii U's online service will be the most natural fit for its products. However, while we know the details of the Wii U hardware, software and launch dates, its online roadmap - an area that the Wii fell short - remains a secret.
When asked if Nintendo needs to be more active in encouraging smaller developers to create games for the Wii U, Helgason declines to comment. However, he believes that we need only look at the company's distinguished history to find proof of its tendency towards smart choices. Even so, the fact that Nintendo has licensed an engine like Unity for internal use is certainly suggestive; if it wanted to build a diverse online service with a more consistent flow of original downloadable games, it has the right tool for the job.
The other aspect of the deal is more familiar: the Wii U will join the swelling number of platforms to which Unity users can export, but on this occasion the tools will be created in direct collaboration with Nintendo. Helgason is quick to admit that the Wii was not a popular choice among Unity users, but the nature of its new relationship will change that.
"We had this long-term dream of being the standard tool for console. Historically, we've focused on small developers, but now we have a lot of big developers as well"
"A lot of our smaller developers are making really good games, but mainly for mobile platforms, on the web, on Steam, and so on," he says. "People are looking for the next thing, and, hopefully, with Nintendo, we can make sure that for many of them that will be the Wii U.
"I mean, we're not done, so I probably shouldn't proclaim victory on all fronts, but we're feeling very confident; we're working with Nintendo, so we know it's going to be great... Enabling [the tablet controller] in a way that makes it super-easy to use, so people don't have to worry about the technology and just concentrate on the flow and how it feels in the design. We do the boring work in the basement, and then we give those tools to the people who can go for glory."
Helgason admits that Unity was "too late" to properly capitalise on the last generation of consoles. In 2007, when the company began supporting the Wii, Unity was just "seven people in a basement." Now, with a staff of more than 200, many of whom have made the jump from AAA console developers like DICE, IO Interactive and Eidos, Unity is well placed to tackle the incoming console generation head-on. Whether the new consoles will be more accessible to indie developers than the current generation isn't clear, but Helgason's ambitions couldn't be more plain.
"We had this long-term dream of being the default, standard, broadly adopted tool for console," he says. "Historically, we've focused on small developers, but now we have a lot of big developers as well.
"The work the console manufacturers do isn't irrational. They have a certain policy, and they want to make sure that every game on their console is curated - it's just a different approach. I mean, you can get some really shitty games on Android and iOS, right?"
"So it's a different approach, and historically we were unsuccessful with it, but now, with this deeper relationship, I'm very confident that it's going to be a success."