Unity launches Online Services marketplace
New intiative offers simple access to publishing services of 13 specialist companies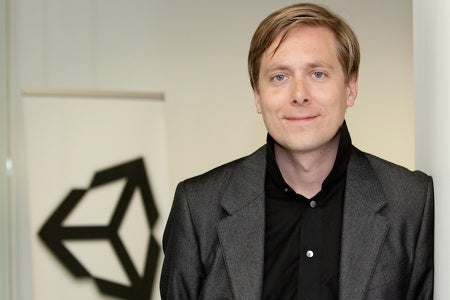 The popular engine company Unity Technologies has launched a new marketplace to help its vast community of developers to find partners in online publishing.
Unity now has more than 1.2 million registered users worldwide, 300,000 of which have used the engine in the last 30 days. However, David Helgason, the company's CEO and co-founder, believes that the challenges of contemporary development are larger than the games themselves.
"To be a successful game developer, it's just not enough to have good art direction or good graphics. It's not even enough to have good gameplay," he said during his keynote speech at the Unite conference in Amsterdam.
"Today, there are a lot of services that you need to hook up with: you need payments, you need cross-promotion, you need to keep track of your players, you need infrastructure... This is such a hot space that there are hundreds of companies doing these things. It's a mess; it's really complicated."
The company's response is Online Services: a range of third-party tools and plug-ins - distributed through Unity's Asset Store - that will make advertising, stat-tracking, networking, payment and other aspects of online publishing simple for independent developers.
"At Unity our singular goal is to level the playing field for game developers and create the world's best game development tools," Helgason said. "The Asset Store, an incredible avenue to pool the best-of-the-best for our developers to enhance their games, has been a tremendous help to this goal.
"We are proud to offer new business and monetisation opportunities to Unity developers through the Asset Store: Online Services and help developers spur even further growth."
The 13 partners in Online Services are all selected by Unity. So far, the list includes: Beintoo, C3, GamesAnalytics, InMobi, Inneractive, Mixamo Animation, PayStation, Photon Server, Playhaven, Placeplay, Roar Engine, Treasure Data and Virtual Piggy.
For more information, follow the link.