Unity explains Improbable license revocation, says SpatialOS creator's claims "incorrect"
Update: SpatialOS devs are safe, Improbable calls for "code of conduct" in development ecosystem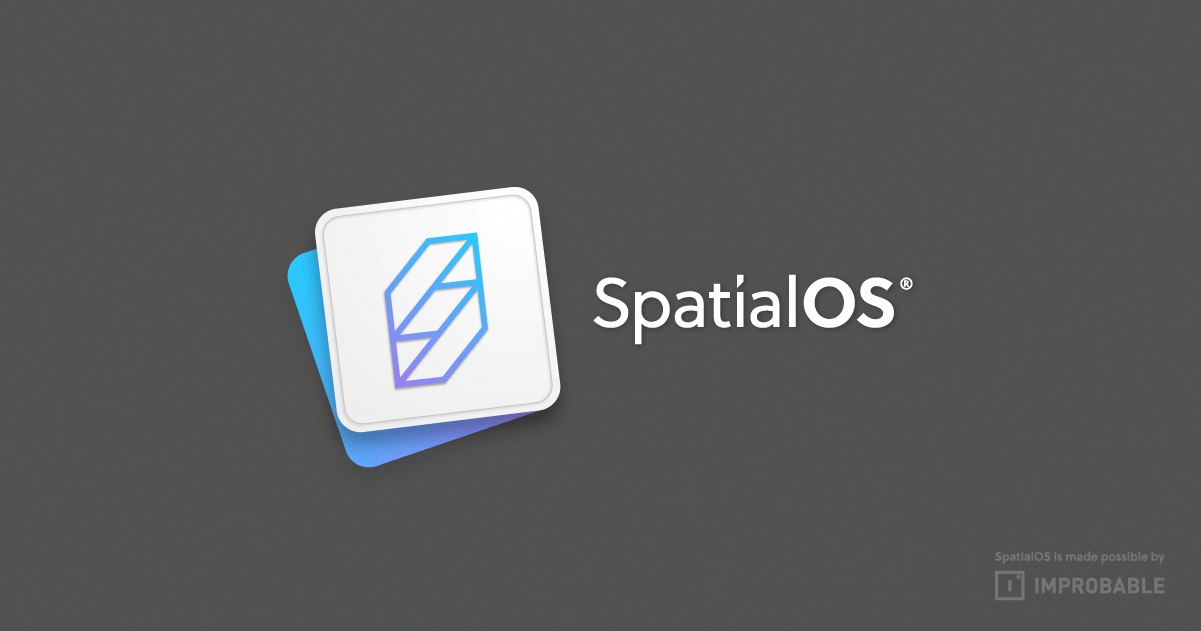 Unity Technologies has published a blog post addressing concerns and panic from developers after Improbable announced today that all games using its SpatialOS platform were under threat.
The concerns stemmed from a change to Unity's terms of service (specifically, the Streaming and Cloud Gaming Restrictions section) in December, which Improbable said meant that "all existing SpatialOS and Unity games, including production games and in-development games of all developers, are now in breach of Unity's license terms."
However, in a blog post this evening, Unity responded by saying that Improbable's post was incorrect and that developers using SpatialOS had nothing to fear.
Unity clarified that it has ended its relationship with Improbable "due to a failed negotation with them after they violated our Terms of Service," saying Improbable had been notified of the violation over a year ago and was reminded again six months ago in writing. The specifics of the violation were not disclosed, but Unity's post goes on to say that when Improbable made no change to honor the terms of service, Unity turned off Improbable's editor license keys.
"We believe that even though Improbable is violating our EULA, game developers should never pay the price for that," the post continues. "We have been clear with Improbable that games currently in production and/or games that are live are unaffected, and we would have expected them to be honest with their community about this information. Unfortunately, this information is misrepresented in Improbable's blog.
"We are genuinely disappointed that we have been unable to come to an agreement with Improbable, and their improper use continued until we took the action we did. Despite this fact, we can assure developers that they will be able to continue development while we resolve our dispute. We are committed to ensuring that developers will receive support for any outstanding questions or issues as we work through this problem."
As for the terms of service concerns, Unity has clarified what the changes to section 2.4, Streaming and Cloud Gaming Restrictions, means for developers.
"If you want to run your Unity-based game-server, on your own servers, or a cloud provider that provides you instances to run your own server for your game, you are covered by our EULA. We will support you as long as the server is running on a Unity supported platform.
"...However, if a third party service wants to run the Unity Runtime in the cloud with their additional SDK, we consider this a platform. In these cases, we require the service to be an approved Unity platform partner. These partnerships enable broad and robust platform support so developers can be successful. We enter into these partnerships all the time. This kind of partnership is what we have continuously worked towards with Improbable."
Unity Technologies has invited any developers using SpatialOS that still have concerns to contact the company directly at support@unity3d.com to address specifics.
Update:
Improbable has issued its own response to Unity's response, in which it apologizes "that this event we instigated has created so much uncertainty, confusion and pain for so many developers who really do not deserve this." It does not affirm or deny Unity's accusations that its prior statements about developers using SpatialOS were incorrect.
In its post, Improbable states that "both sides have certainly made errors" and calls for industry-wide changes to how platforms and developers handle terms of service changes.
"In the near future, as more and more people transition from entertainment to earning a real income playing games, a platform going down or changing its Terms of Service could have devastating repercussions on a scale much worse than today," the post reads.
"Perhaps it's time to create a code of conduct, or basic set of principles that the enablers [bold text theirs] within the ecosystem need to operate by, as against developers and clearly also players. The law is a useful tool in disputes, but as today has shown, in game development reputation and trust can be equally powerful. As a first step, we may be able to self-police, or at least experiment with informal principles to help guide this space."
Improbable concludes by acknowledging that its own Terms of Service have "just as many weaknesses and potential future problems as those of other parties that have received criticism today" and says it has decided to amend this going forward.