Unity clarifies new fee plans amid developer backlash
Engine provider estimates only 10% of developers will end up paying install charge, demos and charity bundles exempt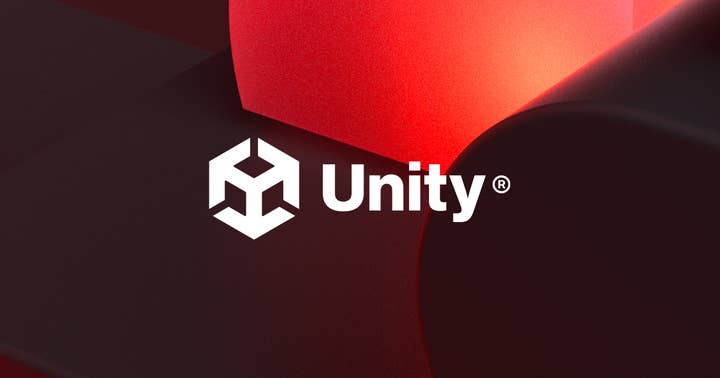 Sign up for the GI Daily here to get the biggest news straight to your inbox
At a glance
Unity says only initial install will require fee, unless game is installed on another device
Demos will be largely exempt and developers will be able to inform Unity if game is for charity
Install fee applies to distributor, so developers with games in subscription services will not be charged
Unity has provided more details on its plan to charge developers for each game install after yesterday's announcement sparked outrage among developers.
Starting January 1, 2024, the company will charge developers using Unity Personal or Plus up to $0.20 for every install once a game passes $200,000 in revenue per year and 200,000 installs.
Unity Pro and Unity Enterprise accounts will be charged lower fees ($0.01 for every install above two million) and only after they pass the thresholds of $1 million in revenue per year and one million installs.
The announcement was met with anger on social media, with developers concerned this will impact those with deals to be on Game Pass, releasing demos, or including their title in charity bundles, among other things.
Another concern was that developers would be charged each time users delete and re-install a game, even suggesting there was the possibility that angry players could 'install-bomb' studios by deleting and re-installing frequently to increase these fees.
Speaking to Axios, Unity's senior vice president for its Create services Marc Whitten assured that only the initial installation would result in a fee.
However, an extra fee will be charged if a player installs a game on a second device; for example, downloading it Steam Deck after already installing it on PC.
"We're we're listening and we will continue to make sure that we deliver the best that we can"

Marc Whitten, Unity
Whitten added that game demos will not be charged for installation, unless that demo is part of a download that also includes the full game (for example, an early access title).
Unity will also provide a way for developers to inform the engine firm if their game is included in a charity bundle or being sold to raise money for charity, which will also lift the fee.
Studios with titles heading to Game Pass or other subscription services were also assured that the fee would be charged to the distributor, e.g. Microsoft.
Whitten claims that only 10% of Unity developers are likely to end up paying installation fees due to the thresholds they need to meet before it applies.
"Our core point with this is simply to make sure that we have the right value exchange so that we can continue to invest in our fundamental mission to make sure that we can deliver the best tools for people to make great games," he told Axios.
"It's not fun to get a bunch of angry feedback on any particular day. And I think that that is us needing to clarify some of these points. But we're we're listening and we will continue to make sure that we deliver the best that we can."
The clarifications follow backlash from developers on social media, with many threatening to drop Unity for rival engines.
Prior to the clarification, Another Crab's Treasure developer Aggro Crab posted a statement on X urging the engine provider to roll back its plans for the install fees.
Similarly, Among Us studio Innersloth decried the move, saying it would have to delay new content and features for the popular multiplayer game in order to port it to an alternative engine, adding: "Many developers won't have the time or means to do the same."
Over The Moon Games, the solo developer behind The Fall, observed that its deal to release its game for free on the Epic Games Store resulted in seven million installs; with Unity's fees, the studio would "owe them three times what Epic paid me."
Are Sundnes, CEO of Snufkin: Melody of Moominvalley developer Hyper Games, said that his studio had already paid over $100,000 for Unity's licences and other services, investing in its ability to develop more games in the future.
"'Installs' cannot be controlled or limited, and means licensing a copy, sale or not, creates a perpetual financial risk"

Rami Ismail
"It feels like a proper stab in the back for those of us who have been sticking with Unity for over a decade now, and it will very seriously have us reconsider using Unity for any of our future games," he wrote.
Even after the Axios report, prominent indie Rami Ismail questioned how Unity would be able to distinguish which games were exempt from the install fees and suggested Unity developers will still be wary about signing their games into subscription services.
"Unity should not be able to retroactively change the terms and conditions on products or sales you've already made," he wrote in a thread, emphasising in another reply that although the fee does not come into effect until 2024, it would still affect games released in recent years.
"Them making this move says they're willing to, and that should be terrifying."
He added: "Unity should not charge developers or their partners (including publishers or distributors) for things that earn no revenue and/or are outside of their control. 'Installs' cannot be controlled or limited, and means licensing a copy, sale or not, creates a perpetual financial risk.
"It comes down to trust. I don't think practically many devs will be bankrupted by this, but any system that is sprung on developers that allows them to be financially harmed in any way by their success should not be tolerated by any business looking to build a sustainable future."
Sign up for the GI Daily here to get the biggest news straight to your inbox