UKIE partners with Space Ape and Playmob on environmentally conscious game jam
Bi-annual student game jam will see teams competing for £2,000 scholarship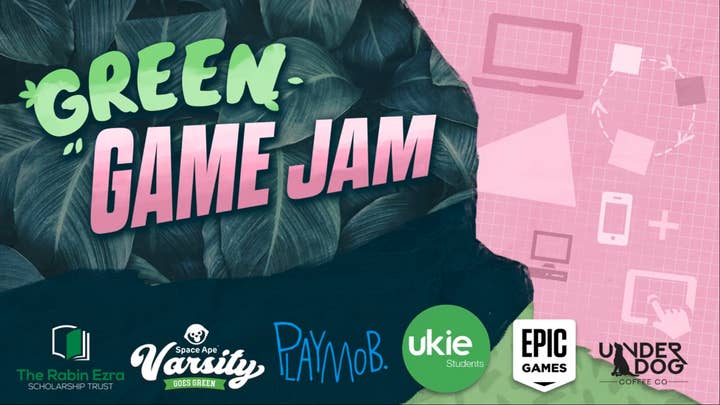 Industry trade body UKIE is collaborating with Space Ape Games and Playmob to deliver an environmentally conscious game jam for students across the UK.
The Green Game Jam will take place from November 5 to 6, and challenges student game jammers to create games raising awareness of climate change issues.
The jam will be judged by Global Game Jam president and co-founder Gorm Lai; Sony Interactive Entertainment Europe senior principal engineer Colin Hughes; Nic Walker and Deborah Mensah-Bonsu from Space Ape Games; Dee Patel and Jake Pegram from Playmob.
The winning team will be awarded a shared £2,000 post-graduate video game research scholarship from the Rabin Ezra Scholarship Fund, a week-long internship at Playmob, and the opportunity to showcase at Games First 2020.
UKIE's bi-annual student game jam will also be supported through environmentally conscious partnerships, such as fairtrade coffee by Underdog, sustainable meals from Fooditude, and eco-friendly awards from All Brandz.
"Every time I'm invited to judge student jams or projects I'm floored not just by their creativity, but by the willingness of the younger generations to explore new and difficult subject matter," said Deborah Mensah-Bonsu, head of content at Space Ape Games.
"We have yet to experience the true power of our medium to inspire, innovate and bring a voice to the successes and shortcomings of our time, so we can't wait to see what they come up with."