UK watchdog says two in five Switch Joy-Cons affected by drift
Which is calling on Nintendo to investigate issues and repair faulty controllers free of charge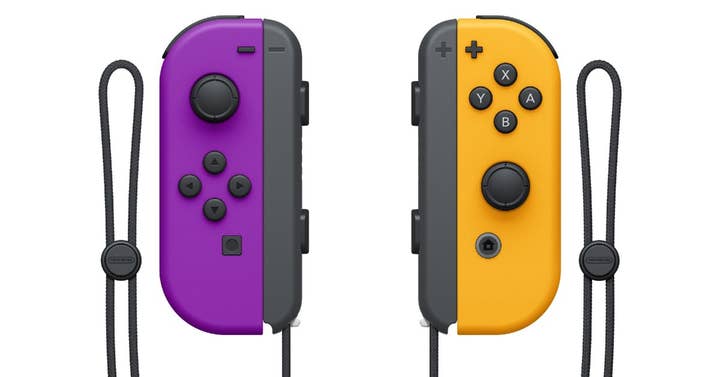 UK consumer watchdog Which has released a new report that claims over 40% of Joy-Con controllers for the base Nintendo Switch are hindered by drift issues.
The data comes from a YouGov survey that the firm conducted in March with 919 adults in the UK. Of that 40%, over half (57%) shared that they'd experienced Joy-Con drift within the first year of purchasing a classic Switch.
Half of the console owners also said they opted to replace the faulty device themselves rather than ask Nintendo to fix it. While 79% of the respondents that did contact Nintendo for repairs or a replacement controller received one, 19% did not.
The company claims that finding support for faulty Joy-Cons is somewhat unclear. Nintendo offers a 24-month warranty on Switch consoles, and buyers can book a repair on the console maker's website.
Which is calling on Nintendo to commission an independent investigation into the causes of Joy-Con drift, and to make the findings of said investigation public. It also wants the firm to commit to a "no quibble", free of charge repair replacement of controllers that have been affected by drift since 2017.
It also wants Nintendo to promote this scheme so consumers can clearly access the support available for faulty hardware.
"The percentage of Joy-Con controllers that have been reported as experiencing issues with the analogue stick in the past is small, and we have been making continuous improvements to the Joy-Con analogue stick since its launch in 2017," Nintendo said to Which following the investigation.
"We expect all our hardware to perform as designed, and, if anything falls short of this goal, we always encourage consumers to contact Nintendo customer support, who will be happy to openly and leniently resolve any consumer issues related to the Joy-Con controllers' analogue sticks, including in cases where the warranty may no longer apply."
Nintendo has faced persistent complaints about Joy-Con drift since launch, which includes class action lawsuits over the widespread defect, and an investigation into the issue by the European Commission following over 25,000 consumer complaints.