UK games market dipped to £7.05bn in 2022
Spending on games products and culture dropped 5.6% year-on-year but is still 17% ahead of pre-pandemic figures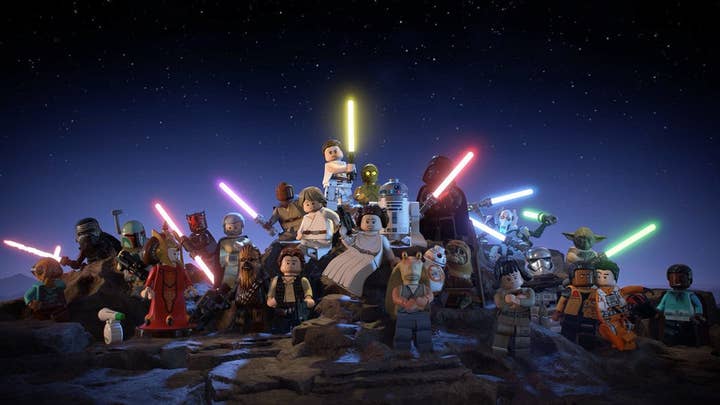 Sign up for the GI Daily here to get the biggest news straight to your inbox
The UK video games market shrank slightly in 2022, with spending on software, hardware and other related products slipping to £7.05 billion.
This is 5.6% less than the record-breaking £7.47 billion achieved in 2021, and marks the first decline in spending since 2019.
However, the 2022 total is still 17% ahead of pre-pandemic levels and still above the projected growth for 2020 to 2022 based on 2019 data.
The figures come from the latest UK games market valuation by trade body UKIE, which draws on data from ABC, BFI, GfK Entertainment, Nielen, NPD, The Official Charts Company and Omdia.
Here's what you need to know:
The numbers
Total UK games market value: £7.05 billion (down 5.6% year-on-year)
Software
Total software spending: £4.57 billion (up 0.44%)
Digital console: £1.98 billion (down 4.7%)
Digital PC: £660 million (up 2.2%)
Boxed games (PC & Console): £489 million (down 4.3%)
Pre-owned: £21.3 million (down 37%)
Mobile: £1.43 billion (up 11%)

Hardware
Total hardware spending: £2.16 billion (19%)
Console hardware: £823 million (down 27%)
PC game hardware: £760 million (down 14%)
Console game accessories: £396 million (down 16%)
VR hardware: £171 million (down 6.6%)

Game Culture
Total culture spending: £316 million (up 27%)
Toys and merchandising: £196 million (up 7.7%)
Books and magazines: £13.9 million (up 17%)
Film, TV and soundtracks: £64.8 million
Events and venues: £4.35 million
Steaming and game video content: £47.4 million (down 4.8%)

The highlights
Software spending remained relatively flat, partly due to the growth in mobile and digital PC revenues. While mobile is a significant force in the market, UK games spending continues to be driven by consoles, particularly digital.
Digital console spending dropped by almost 5% and actually showed a slightly steeper decline that boxed games, which dipped by 4.3%. This makes 2022 the only year in the past ten where the performance of retail games has been better in terms of year-on-year comparisons than download, which may suggest the decline of boxed sales is levelling off.
As we reported earlier this year, the biggest selling games of 2022 were FIFA 23 and Call of Duty: Modern Warfare 2, with the UK-developed Lego Star Wars: The Skywalker Saga beating Elden Ring to third place.
16% of the £4.57 billion spent on video games software went on titles developed by UK-based games companies, thanks to Lego Star Wars, Grand Theft Auto 5 and Codemasters' F1 22.
Over in hardware, there were declines across the board, but this was to be expected, with Sony and Microsoft continuing to face supply issues in 2022 (although these have now largely been resolved). UKIE also notes that historically similar hardware sales declines have been seen two to three years after a new generation of consoles launches, which is in line with the current stage of the PS5 and Xbox Series X and S lifecycle.
The market valuation report also included games culture products, ranging from toys, books and merchandise to events and video content. The latter dipped by 4.8% last year, with UKIE noting this was an anticipated decline after the boost generated by the pandemic.
However, it was the biggest year to date for films based on video games IP, thanks to the launch of Sonic The Hedgehog 2 and Sony's Uncharted movie.
The 7.7% uplift in toys and merchandise sales is also noteworthy, as the wider toy market saw revenues decline by 3% last year. Pokémon was the biggest seller in 2022, with its toys and merchandise sales boosted by the launch of Pokémon Legends: Arceus and Pokémon Scarlet and Violet at either end of the year.
Events revenues also rose significantly to £4.35 million. While UKIE is unable to give a direct percentage comparison, the trade body says the figure was more than triple that of 2021, when events were still being affected by the pandemic.
Notable successes here include the return of Insomnia, and one-off international events like the Pokémon World Championships that were held in London.
"We're pleased to see the UK video games consumer market has maintained its growth trajectory and remains in-line with where we expected it to be in 2019," said UKIE CEO Dr. Jo Twist.
"Although we may have seen a natural levelling off following increased spending during the lockdown years, it's clear that the appetite for games and games culture in the UK is still strong."
Sign up for the GI Daily here to get the biggest news straight to your inbox