Ubisoft's Q1 sales suffer with tough comp against Watch Dogs
Sales for the French publisher's first quarter fell 73% compared to the previous Q1 that saw the release of Watch Dogs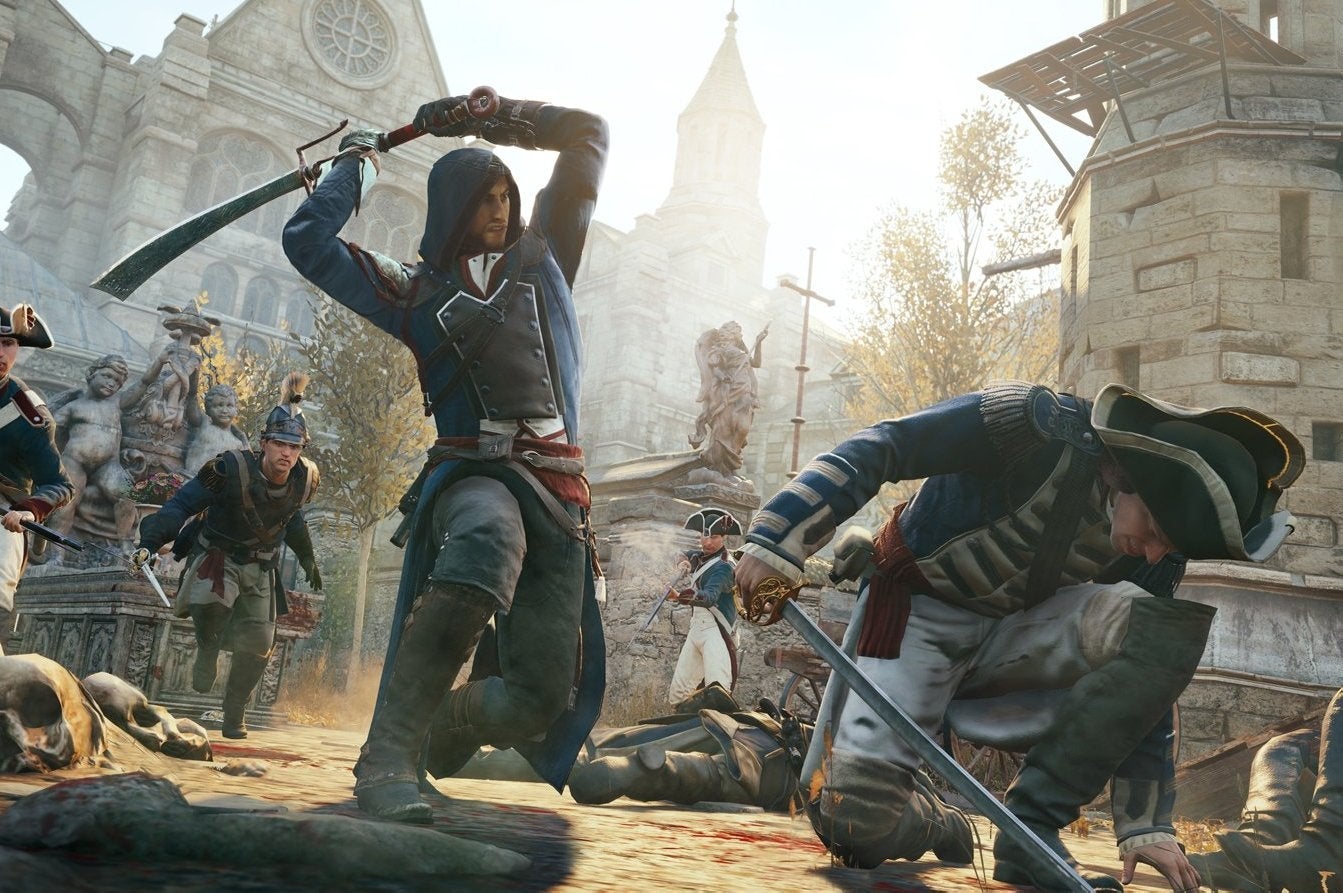 Ubisoft today reported its first-quarter results for the period ended on June 30, and while sales did exceed the target of around €80 million, the €96.6 million generated represented a steep 73 percent decline year-over-year, mostly thanks to last year's release of Watch Dogs, which helped Ubisoft's sales reach €360.1 million at this time a year ago.
Ubisoft said that it was able to exceed revenue targets in part due to a 59 percent increase in back-catalog sales to €91.6 million; this was specifically led by a "better-than-expected performance" by Assassin's Creed Unity and "sustained demand" for Far Cry 4, The Crew and Watch Dogs. Additionally, the publisher noted that its digital business saw significant growth, totaling €54.1 million (which was 56 percent of total sales versus only 23 percent in the prior year).
Yves Guillemot, Co-Founder and Chief Executive Officer, commented, "E3 2015 confirmed that the video games industry is in excellent shape. Gamers' immense enthusiasm for the games presented at the show promises to maintain the current strong growth dynamic in the PC and console market. Ubisoft presented its strongest line-up ever, garnering very positive gamer feedback for our franchises' latest opuses, including Assassin's Creed Syndicate, Ghost Recon Wildlands and Rainbow Six Siege, as well as for our new brands For Honor and The Division.
"Fans told us that they particularly appreciated that most of our games could be played hands-on at our booth. E3 also was an opportunity to showcase our advances in multiplayer games, which should have a favorable impact on our digital revenues growth and on our profitability."
Looking ahead to the second quarter, Ubisoft currently expects sales of about €90 million, and the company also reiterated its previous full-year outlook for sales "to be stable compared with full-year 2014-15 and non-IFRS operating income projected to represent at least €200 million."