Ubisoft's Far Cry 3 skin for Minecraft made with Mojang approval
Similar projects not ruled out for future, says indie developer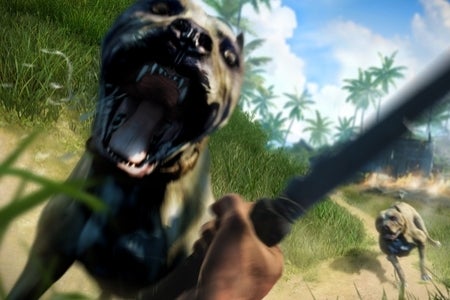 Ubisoft's guerilla marketing tactic of producing a Far Cry 3 skin for Mojang's Minecraft was done with the approval of the indie developer, which hasn't ruled out similar projects in the future.
The pack, which will release for the PC version of the game on October 26, the same day as Windows 8, will add various elements of the open-world shooter to the block-based indie smash, potentially reaching millions of customers worldwide.
"This pack allows users to explore and survive the Minecraft experience through the warped lens of Far Cry 3, with modifications to all aspects of the original game, including environments, weapons and tools. Discover key Far Cry 3 locations and characters, including Vaas, Jason and Citra, all completely redesigned in Minecraft style."
Mojang business development director Daniel Kaplan told GamesIndustry International that: "They have our permission to do the skinpack and maps for PC. I dont know if we will do more like these, it depends from project to project."
It's unknown whether Ubisoft paid any money to Mojang for the deal.
Canny marketing move or cynical cash-in? Have your say in the comments below.