Ubisoft: Watch Dogs Legion will encourage players "to think differently"
But the E3 hit will still allow players to "make their own minds up" about depiction of surveillance state Britain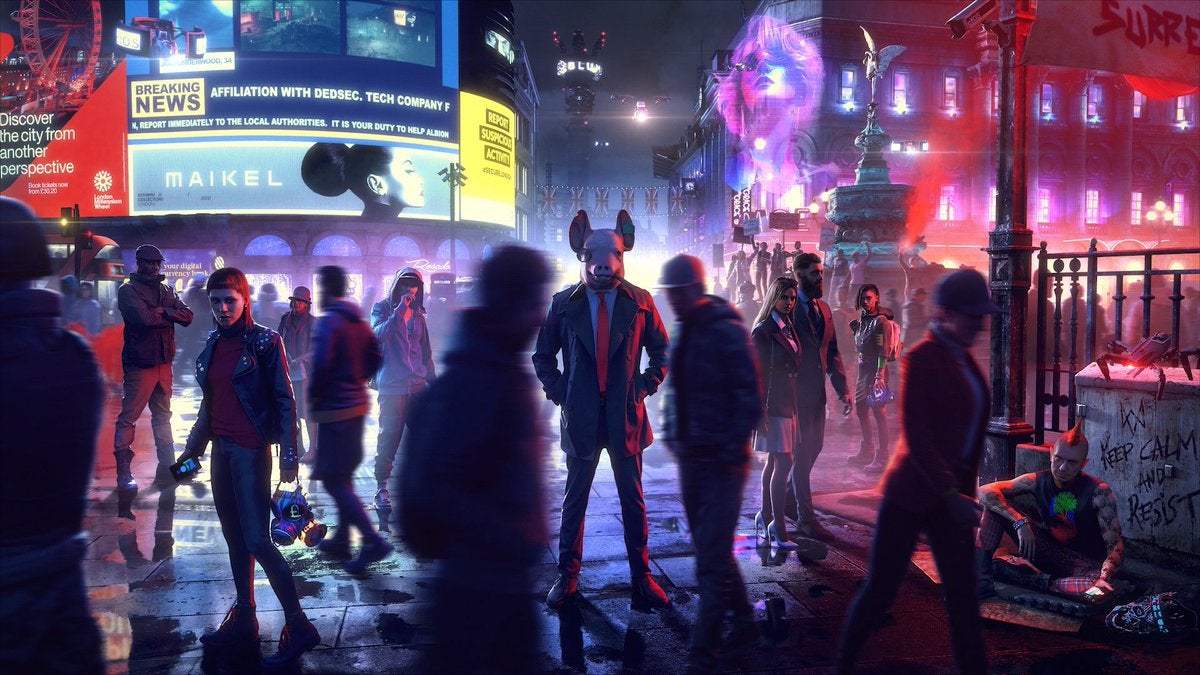 Ubisoft's Alain Corre has reiterated the company's impartial stance on political messages in its games, specifically in the post-Brexit London set Watch Dogs Legion.
The third game in the Watch Dogs franchise was one of the highlights of E3; partly due to a unique AI system that lets the player control any NPC in the game, but also because of its vision of a surveillance state London in the grip of post-Brexit anxiety.
Creative director Clint Hocking said that Legion "has a message for sure" in an interview with The Daily Telegraph at E3. However, Ubisoft's European boss Alain Corre has now clarified that the game will be in line with the previously stated policy of avoiding specific messages and letting players decide for themselves.
"I think that in every country of the world there are some people who are not happy about the mass surveillance, about some technologies that are damaging their freedom, it's happening everywhere," Corre said. "So what we wanted to do in Watch Dogs is give players the possibility to be someone different, maybe to experience some new things they've never done, to think differently."
Corre added: "We're not there to tell them what they have to think at all. What we want is to offer possibilities to explore new ways of behaving, new ways of exploring, and at the end of the day they make their own minds up."
For his part, Hocking indicated that Watch Dogs Legion would explore the idea that: "Ordinary people need to put aside their differences and come together. It's not the politicians, it's not the dude from the mountain who's going to come down and save us all. It's us.
"Putting aside our differences and fighting back against things that are obviously wrong -- that's what we need to do."
Watch Dogs Legion is due for release on March 6, 2020.