Ubisoft to spend $500m on Toronto studio
Investment in Splinter Cell studio will see it grow to 800 people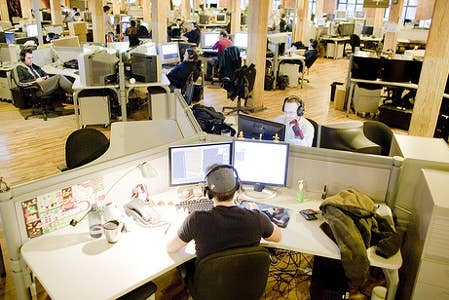 Ubisoft's Toronto has been earmarked for more than $500 million in investment from the company as it grows its head count from 200 to 800.
The figure was revealed in The Financial Post, and is on top of the $263 million promised by the Canadian government in 2009.
Yannis Mallat, CEO of Ubisoft Montreal also spoke a little about the studio's recruitment policy. The Toronto studio is a mix of local graduates and experienced developers from Ubisoft Montreal.
"We've been sending over experienced, senior people from Ubisoft Montreal as a guarantee that they immediately get traction and speed and knowledge in place so that they can recruit the best people," he said.
"You can't hope to have a studio up and running in one year by just hiring junior people."
In March Raymond told GamesIndustry International that the studio was aiming for a headcount of 800 people.
"One of the great things about Ubisoft Toronto is that we have a mandate to grow to 800 people very quickly," she explained.
"Right now, in just under two years, we're 200. We're building a studio right at this key moment where even consoles are changing, the business models are changing, there's tonnes of new platforms, tonnes of new tech, and we can actually build in the direction that we think is going to make most sense."