Assassin's Creed III: Ubi wanted to avoid the "glorified add-on pack"
Ubisoft exec Tony Key on pitfalls of having an annual franchise and the marketing differences in the US and Europe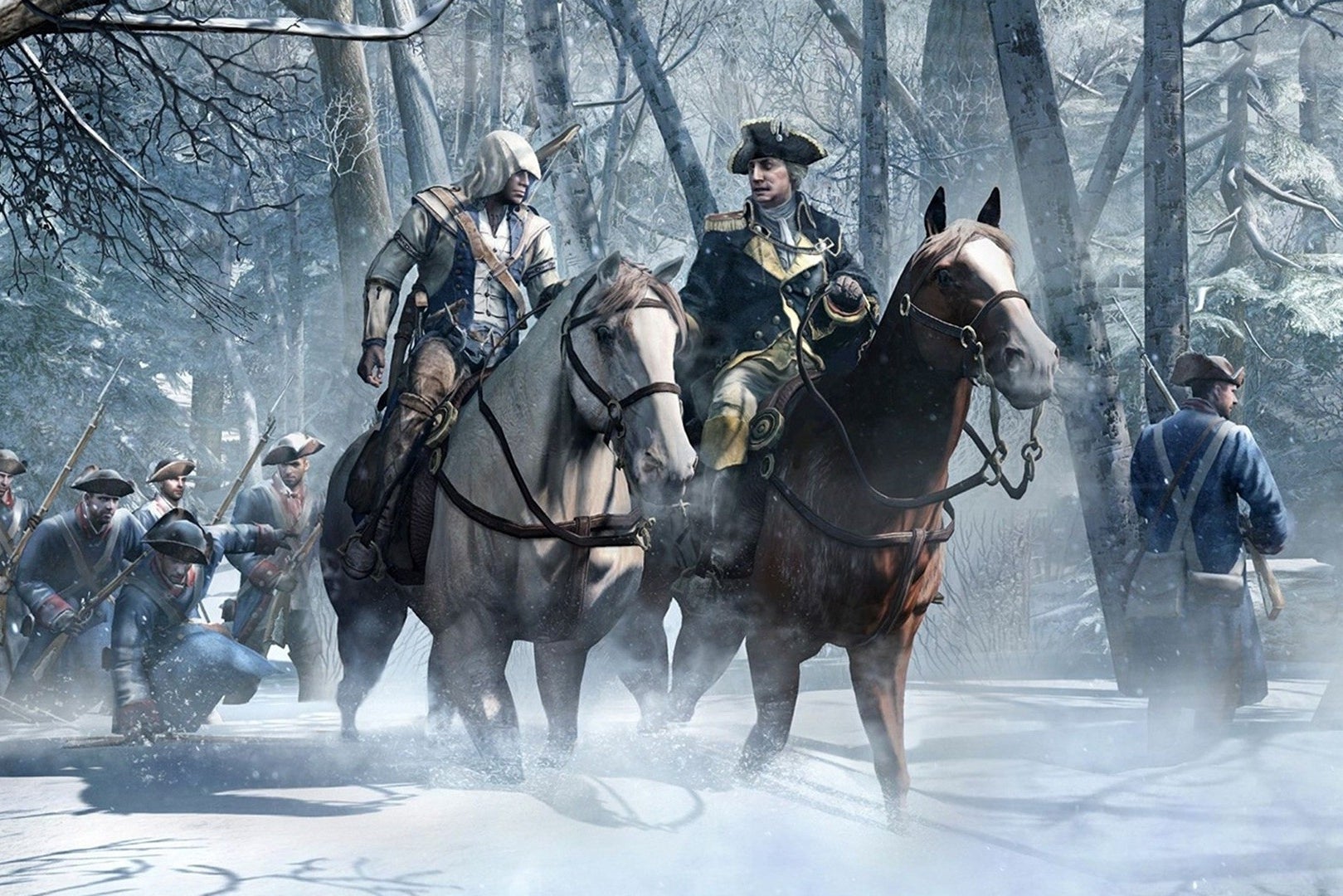 Ubisoft has put vast resources into the Assassin's Creed series, to the point where there are multiple Assassin's Creed titles in development at any one time in an effort to make the games "bigger and better every year." While the series has been annualized, the publisher's senior vice president of sales and marketing Tony Key said that Ubisoft remains hyper-conscious about avoiding an "off year" release of Assassin's Creed.
"You want to avoid the appearance of a glorified add-on pack and every publisher is guilty of that at one time or another in this day and age," he said. "But now, the bar has just gotten too high for that in AAA gaming. That goes with the marketing too, by the way. The resources to do AAA marketing are bigger than they ever have been. So the top games are selling more and the other games don't make back their money."
The marketing of Assassin's Creed III was an interesting case for Ubisoft, as the focus has been noticeably different in the US as compared to the UK and Europe. Key indicated that this was natural, given the setting and how different cultures approach the setting of the American Revolutionary War.
"There were definite tonal differences between the ads for Assassin's Creed III in Europe as opposed to America. Ultimately, we're just trying to tell our story that's relevant to the audience," detailed Key. "To people in Europe, you'll get a different response than in America. Our idea is to act locally and make a relevant message for the consumer; we're not trying to mislead and are presenting a message that's relevant to the audience. I don't want to shove a Founding Fathers ad in the face of an Italian consumer and that's the conclusion our Italian counterparts came to."
"One of the things to realize is the American Revolution is not something that's been explored extensively [in games], so there's a difference between that and World War II. Without all those pop culture references, it gave us a clean slate to not have to deal with perceptions of what it was. Our goal was to make it cool and part of pop culture. We made people think about a war that's exploited in the media. Again, we did see people saying, 'why is the marketing different here in Europe?' but we need to keep the message simple and relevant - you can't talk to every culture the same way, not in the way that makes them want to play the game. You have to consider a different message for a person in another country and it's not unique to Ubisoft or even this industry."
Read the full interview at [a]list.