Ubisoft sees PC, digital sales share increase in Q1
Publisher continues anticipating quieter first half as it preps for big releases, UPlay+ later this year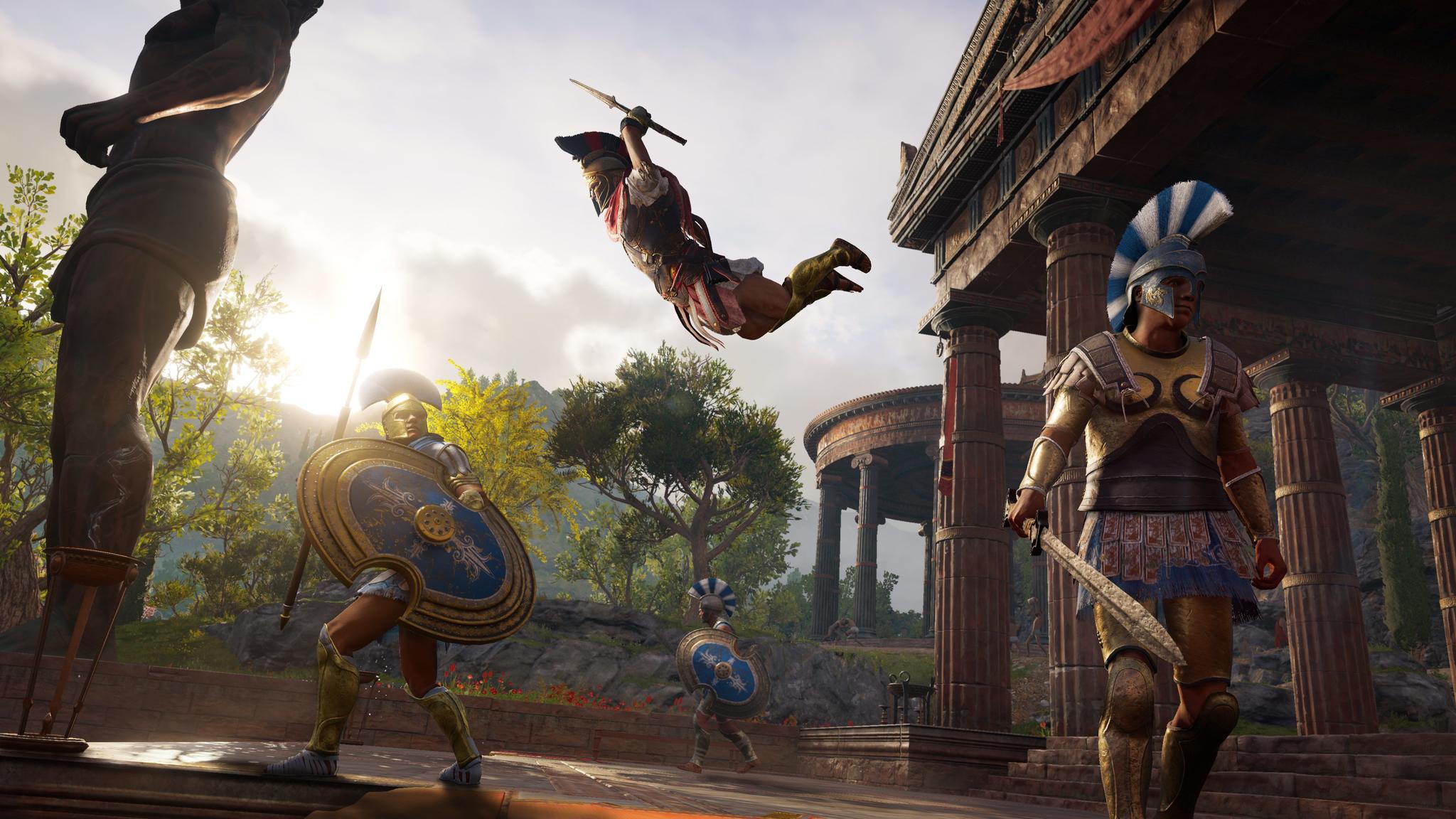 Ubisoft announced its Q1 2019-2020 financials today, showing predicted year-over-year drops as the publisher begins a year backloaded with most of its major releases.
Ubisoft reported net sales of €363.4 million ($407.9 million), down 9.2% year-over-year, and net bookings of €314.2 million ($352.6 million), down 17.6% year-over-year. With a quiet Q1 for Ubisoft releases but with major releases like Tom Clancy's The Division 2 launching in Q4 of last year, 93.1% of Ubisoft's net bookings were digital (compared to 75.2% in Q1 of last year) and 86.7% were from Ubisoft's back catalog (about in line with last year's 87.2%).
Despite year-over-year drops, Ubisoft remains above targets thanks to The Division 2, which Ubisoft called "the industry's biggest hit since the beginning of the year" based on console and PC sales numbers from NPD, GSD, GfK, Famitsu, and its own estimates. Rainbow Six Siege is also still going strong, with engagement up year-over year. After a rocky May, Ubisoft says that in June, Rainbow Six Siege saw its highest MAUs ever for a single month.
Ubisoft also provides quarterly data on its audience segmentation, with Q1 showing 46% of the publisher's audience in North America and 33% in Europe. Platform shows a more dramatic distinction: PC users made up 34% of Ubisoft's audience, up from 24% at the same time last year. In Ubisoft's investor call, CEO Yves Guillemot confirmed that this was in part due to the release of Anno 1800 in April. Guillemot also suggested the PC segment might continue to rise with the release of UPlay+ later this year.
Speaking of Anno 1800, Guillemot also said that the game was doing well on the Epic Games store, though neither he nor CFO Frederick Duguet would offer specific details. Duguet did mention that while they were happy with the Epic relationship, Ubisoft was still mainly focused on UPlay, something Guillemot has emphasized in the past.
Guillemot also responded to a question about Google Stadia, suggesting that the extra cost to make sure games work well on Stadia is "not that high," and that Ubisoft has ensured that the "financial equation is good for us."
The publisher stands by its full-year targets of €2.2 billion ($2.5 billion) in net bookings and €480 million ($539 million) operating income. For Q2, Ubisoft predicts net bookings to amount to around €310 million, which would be down approximately 15% year-over-year.
The lower Q1 and Q2 are largely due to fewer releases in the front half of the year, with nothing major planned until Tom Clancy's Ghost Recon Breakpoint and Just Dance 2020 in November and Gods and Monsters and Watch Dogs: Legion planned for 2020.