Ubisoft sees sales shrink in Q2 but rise 65% for first half
Watch Dogs has now shipped 9 million units, and Ubi's digital sales increased more than 90%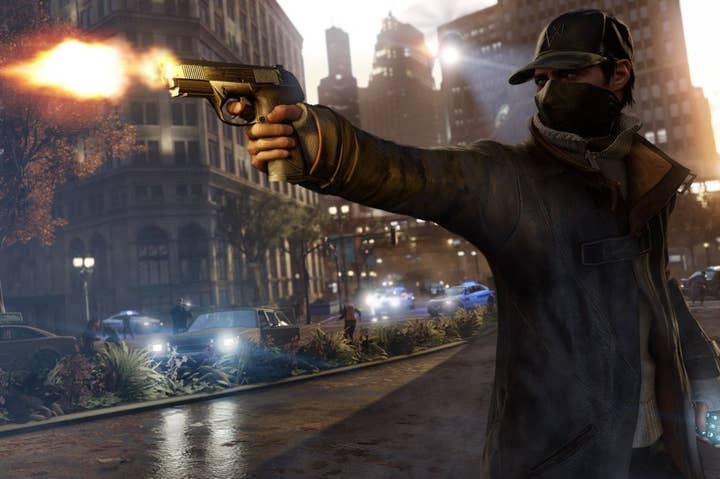 French publisher Ubisoft today reported its second quarter and first half fiscal performance, which revealed a better than expected sales total over the last six months. Q2 sales were actually down almost 43 percent to €124.1 million ($156.5 million). The publisher had been targeting Q2 sales of approximately €85.0 million, so it easily exceeded guidance. The first half overall was up more than 65 percent to €484.2 million ($611.2 million).
The company said it ended the first half with non-IFRS operating income of €24.2 million, which is a nice improvement on the €98.0 million operating loss reported during the first half of the 2013-14 fiscal period.
Ubisoft specifically pointed to its continued success of new IP Watch Dogs, which has now shipped over 9 million units. Additionally, the publisher cited a "firm back catalog" that generated €113.7 million, thanks to games like Assassin's Creed Black Flag, South Park: The Stick of Truth, Far Cry 3 and Rayman Legends. It's also important to note that Ubisoft's digital segment revenues increased 90.4 percent to €134.7 million (27.8 percent of total sales) - this was driven by digital distribution, DLC and in-game items and mobile titles.
Ubisoft CEO Yves Guillemot remarked, "Our performance in the first half of the fiscal year has strengthened our confidence that we will reach our annual targets. It demonstrates that our strategy of creating strong brands and investing in digital is paying off. This strategy is underpinned by a creative force of an unrivalled scale as well as constantly enhanced execution. It has positioned us at the forefront of the new console cycle and will be a determining factor in creating value for our shareholders in the short, medium and long term. We also are standing by our target for 2015-16."
The publisher is counting on a big third quarter, driven by titles like Assassin's Creed Unity, Assassin's Creed Rogue, Far Cry 4, Just Dance 2015 and The Crew. Ubisoft's guidance calls for Q3 sales around €730 million (which would be up by 40 percent over last year) and the company expects its non-IFRS operating income to amount to at least €200 million for full-year 2015-16.
[UPDATE]: In a post-earnings conference call, Ubisoft executives took questions from investors and revealed a few details about their sales expectations for their upcoming slate of games. The Crew is expected to sell around 2 million units, while Far Cry 4 is projected to move more than 6 million copies in its first year. It's unclear whether that game will have the long tail of its predecessor, however. Far Cry 3 sold 6 million units in its first year, but has since managed lifetime sales of 10 million copies.