Ubisoft results down more than expected as Q4 sales halved
Publisher says results "in line with our revised financial targets" as full-year net bookings drop 18% versus guidance of "down more than 10%"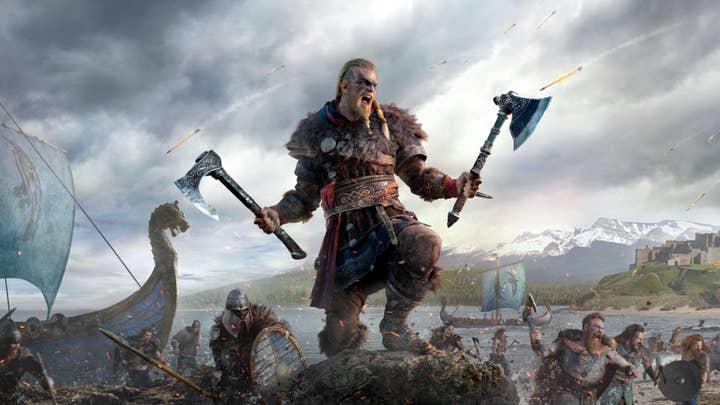 Sign up for the GI Daily here to get the biggest news straight to your inbox
Ubisoft today reported its financial results for the full year ended March 31, with net bookings in particular seeming to come in worse than even Ubisoft's revised forecast.
The Numbers:
Full year
Sales: €1.81 billion ($1.97 billion), down 15% year-on-year
Net bookings: €1.74 billion ($1.89 billion), down 18% year-on-year
Net losses: €495 million ($538 million), compared to an €80 million ($86.9 million) profit the previous year
Fourth quarter
Sales: €311 million ($338 million), down 56% year-on-year
Net bookings: €313 million ($340 million), down 53% year-on-year
The Highlights:
Ubisoft had warned investors in January that things hadn't been going to plan, as it turned its expectations for a full-year net bookings growth of 10% into a net bookings decline of "more than 10%" amidst disappointing holiday sales, the cancellation of three games, and the start of a two-year cost-cutting plan.
Technically, the 18% decline it reported is more than 10%, but the gap between the two figures was big enough difference to raise some eyebrows.
When asked in a post-earnings conference call if the difference between the 10% bookings decline guidance and the 18% actual decline meant that fourth quarter bookings had disappointed or if Ubisoft knew it would be reporting the 18% drop back in January, Ubisoft CEO Yves Guillemot simply reiterated that net bookings "were in line with guidance."
The company's fourth quarter release slate consisted primarily of Anno 1800 for consoles, Oddballers, The Settlers: New Allies on various platforms, seasonal updates for its catalog of live service titles, and the first DLC for Mario + Rabbids: Sparks of Hope.
"While this past year was challenging for the industry and for Ubisoft, it was pivotal for the Company as we reinforced our strategic focus on our biggest opportunities, initiated a meaningful cost reduction plan and provided additional development time for our strong pipeline of content," Guillemot said in prepared remarks.
"As part of our progressive reallocation of resources, we notably plan to increase the number of talents working on the Assassin's Creed brand by 40% over the coming years."
Ubisoft said the Assassin's Creed franchise beat its record for active users this year, and 2020's Valhalla has now amassed lifetime net bookings 82% higher than Origins and 61% higher than Odyssey.
Other bright spots included Rainbow Six Siege seeing playtime in the fourth quarter up 30% year-over-year, while The Division great net bookings 36% for the full year.
As for its cost-cutting efforts, Ubisoft said it has lowered employee headcount from 20,700 last September to fewer than 20,000 thanks to "targeted restructurings" like the closure of five European business offices, "tight control on recruitments," and the layoffs to customer service operations in North Carolina and Newcastle.
The current quarter's release slate offers little obvious help to return sales to positive territory, with the usual seasonal live service offerings bolstered by the multiplatform Trackmania Next, Rocksmith+ for mobile, and Mighty Quest Rogue Palace for Netflix Games.
Ubisoft forecast net bookings of €240 million ($261 million) for the first quarter, which would represent an 18% year-over-year decline.
For the full year, the publisher is projecting "strong growth" in net bookings with a lineup of releases including Assassin's Creed: Mirage, Avatar: Frontiers of Pandora, Skull and Bones, The Crew Motorfest, XDefiant, Rainbow Six Mobile, The Division Resurgence, and "another large game."