Ubisoft Reflections claims growth and diversity since Edmondson exit
Ubisoft's Newcastle studio on life after Driver: San Francisco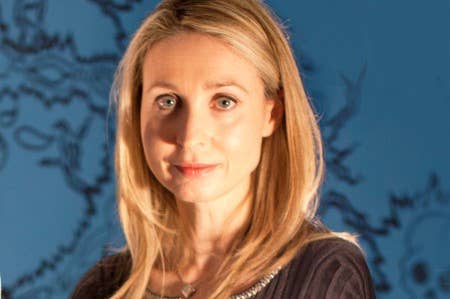 Ubisoft Reflections is looking to the future after the departure of its studio manager, Gareth Edmondson, left in November after 10 years with the studio.
"We have taken advantage of the recent changes here to diversify and grow the studio," said Reflections' GM Giselle Stewart when asked how Edmondson's departure had affected the studio.
"We have secured some amazingly creative projects for our team and our skills have been easily transferable across all genres, for example our work on Ghost Recon Future Soldier and Just Dance 3. We are currently attracting a new wave of talented and creative developers to the North East of England."
Ubisoft are currently in the process of appointing a new studio manager, who Stewart said will bring "a strong vision, leadership and a passion for innovation" to the team. It's also expanding its development team, with a big recruitment drive to attract new talent to Newcastle.
The studio has also worked on the Vita titles Rayman Origins and Lumines Electronic Symphony over the past few months, and has a number of new releases scheduled for the next 12 months. Asked about working with the Wii U, Stewart would only say the studio was commited to working with new technology.
"Our new direction fully encompasses all new tech and we have teams of experts who are able to use their skill and knowledge to explore the possibilities of new tech, to produce the highest quality experience possible."
Ubisoft Reflections is based in Newcastle, and was orginally founded by Martin Edmondson in 1984. It was aquired by Ubisoft in 2006.