Ubisoft prepares for rebound with five AAA titles planned this fiscal year
Publisher reports full-year financials with expected lower revenues after multiple game delays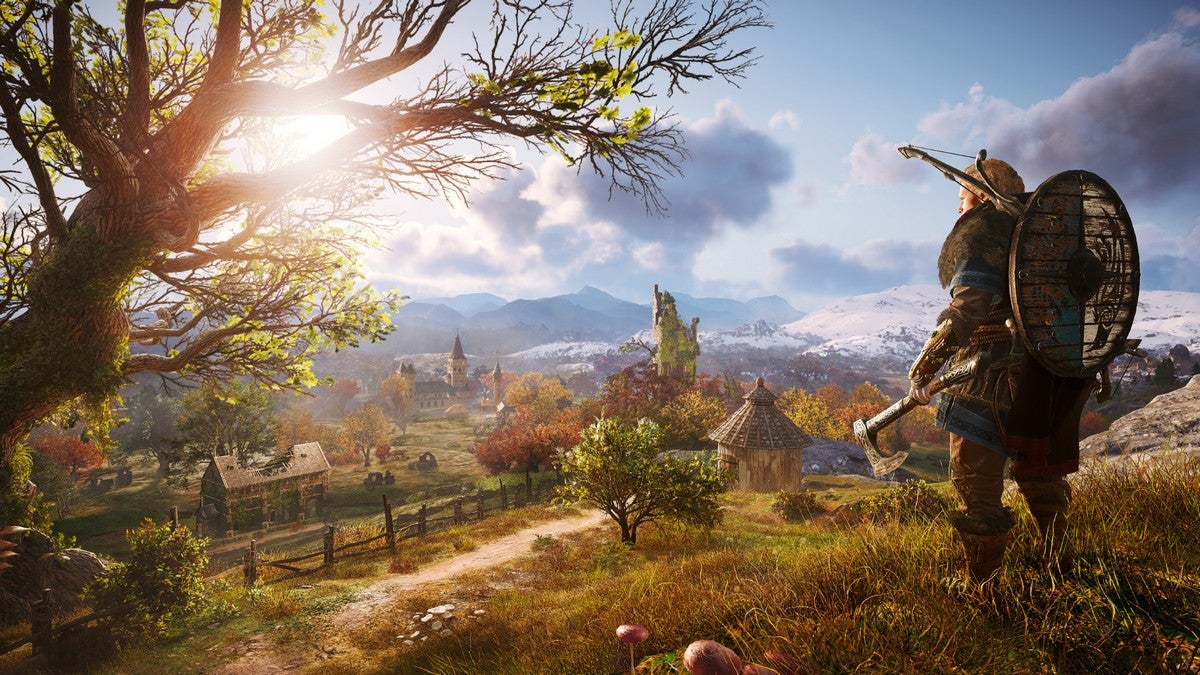 A rocky year of delays and lowered revenues for Ubisoft is finally over, with the publisher releasing its Q4 and full-year financial results today while looking ahead to a more promising release slate.
For Q4 of fiscal 2019-20, Ubisoft reported sales of €481 million ($519 million), down 7% year-over-year, and net bookings of €417 million ($450 million), down 38% year-over-year.
The lowered revenues are in no small part due to a lack of major releases last year, after Ubisoft delayed Watch Dogs Legion, Gods & Monsters, Rainbow Six Quarantine into the next fiscal year to give the games more development time.
However, Ubisoft added that its ongoing franchises remain successful and are seeing boosts in interest due to COVID-19, with Rainbow Six Siege specifically reaching over 60 million registered players and seeing record engagement in January, February, and March.
Furthermore, Ubisoft shared that 11 of its titles have sold over ten million units this console cycle: Assassin's Creed: Unity, Assassin's Creed: Origins, Tom Clancy's The Division, Tom Clancy's The Division 2, Far Cry 4, Far Cry 5, Tom Clancy's Ghost Recon Wildlands, Tom Clancy's Rainbow Six Siege, Watch Dogs, and Watch Dogs 2.
For the full year, Ubisoft reported sales of €1.59 billion ($1.71 billion), down 14% year-over-year, and net bookings of €1.53 billion ($1.65 billion), down 24% year-over-year. It also reported operating income of €34.2 million ($36.9 million), down from €446 million ($481 million) over the previous year.
CFO Frédérick Duguet acknowledged that the full-year financial results were well below the company's initial expectations, though this was in line with the new expectations the company set late last year when it pushed back the three planned AAA titles.
CEO Yves Guillemot added that while they expected the impact from COVID-19 to be minimal, and that so far it had only caused a production delay of a few weeks in areas like mocap, localization, voice recording, and testing, the company was exercising prudence in its projections for the coming year due to the uncertainty of how it may impact production in the future.
Ubisoft currently expects Q1 net bookings of €335 million ($361 million), with the launches of Monopoly on Google Stadia, For Honor Season 2, and Year 5, Season 2 of Rainbow Six Siege.
For the full year, Ubisoft is currently planning to release five AAA titles: Assassin's Creed: Valhalla, Watch Dogs: Legion, Gods & Monsters, Rainbow Six Quarantine, and one more unannounced franchise.
Three of these, including Assassin's Creed: Valhalla, are planned for Q3, while the other two are planned for Q4.
It is also still planning non-AAA releases like Roller Champions.
It projects operating income to be between €400 million ($431 million) and €600 million ($647 million), and net bookings between €2.35 million ($2.53 billion) and €2.65 million ($2.86 billion), with the lower end assuming that COVID-19 necessitates the delay of one of its five planned AAA titles.