Ubisoft: Player satisfaction justifies Assassin's Creed sequels
Yannis Mallat "doesn't see the day" when annual sequels become a problem for hit franchise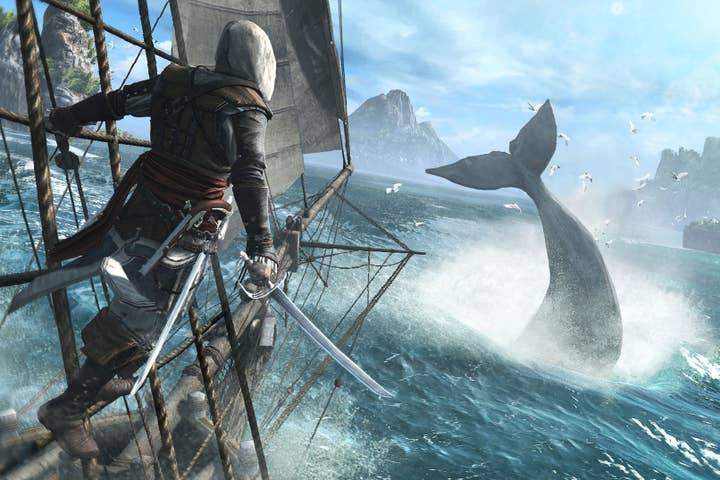 Ubisoft Montreal boss Yannis Mallat does not subscribe to the notion that annualised sequels for franchises like Assassin's Creed create player fatigue.
In an interview with Eurogamer, Mallat claimed that the only way to judge the validity of such a strategy is through player satisfaction, and in that respect Assassin's Creed seems to be heading in exactly the right direction.
"Right now there are more and more coming into the franchise, so I don't see that day," he said. "It's our breakthrough. When you have quality content, the frequency of coming out with the game is not an issue at all.
"On the contrary, people expect more and more of that content. So it's natural to be able to provide that content. The gamers are happy and it's our job to make them happy."
Assassin's Creed 3 has sold 12 million units to date, making it both the most successful game in the series and the biggest launch in Ubisoft's history. Importantly, it was also the series' fifth full console release, and the fourth in four years.
However, Mallat believes that the rate of production needn't have a negative impact on quality. Ubisoft has seven studios all over the world working on the franchise, giving the core teams on each instalment time to develop their ideas, and ensuring that the same staff don't work on consecutive projects.
"That's why every Assassin's Creed has one dedicated core team working more than one year on their projects," he said. "We call that a roadmap. It takes into account the creative content - the settings, the where and what - the technology and the team.
"What I described with the roadmap is we have several teams. So they are resting. The team that has delivered Assassin's Creed 3, they're not working on Black Flag. They're resting. They are refreshing their minds and then working on something else that is not announced."