Ubisoft pivoting Assassin's Creed to live service approach
Upcoming Assassin's Creed Infinity to be developed by Ubisoft Montreal and Ubisoft Quebec in "a more integrated and collaborative manner"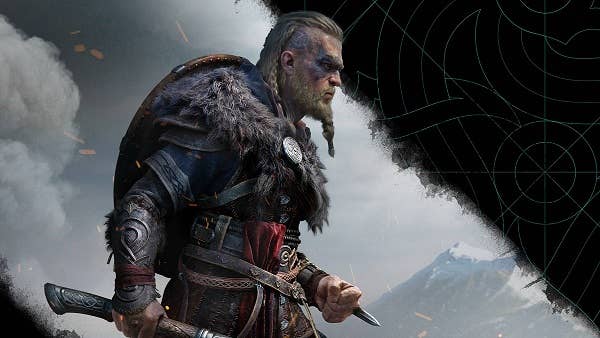 Ubisoft today announced details on the future of Assassin's Creed and its new live service approach to the franchise, Assassin's Creed Infinity.
The now-in-development Assassin's Creed Infinity will be a collaborative project between Ubisoft Montreal and Ubisoft Quebec.
Marc-Alexis Côté will lead the cross-studio project as executive producer and Étienne Allonier, brand director of the franchise, will join as well.
Additionally, Julien Laferrière will serve as senior producer, while Jonathan Dumont will take the creative director role at Ubisoft Quebec and Clint Hocking will fill the same role at Ubisoft Montreal.
The publisher explained the shift, saying, "Rather than continuing to pass the baton from game to game, we profoundly believe this is an opportunity for one of Ubisoft's most beloved franchises to evolve in a more integrated and collaborative manner that's less centered on studios and more focused on talent and leadership, no matter where they are within Ubisoft."
The publisher also stressed the franchise has always had multicultural development teams, saying, "While we know there's always room for improvement, we believe this new structure allows us to ensure that diversity and representation within our teams continues to grow and match that of our players."
Update: In addition to the blog post, Ubisoft issued a statement related to criticisms of the Assassin's Creed leadership team.
"We have full confidence in the entire Assassin's Creed team. Ubisoft takes each and every allegation seriously and conducted a series of investigations over the last year led by independent third parties taking swift and appropriate actions based on their outcome, including warnings, removal of managerial responsibility or dismissal.
While we won't go into specific details about individuals, any employee that had allegations and remain at Ubisoft has had their case rigorously reviewed by a third party and were either exonerated or underwent appropriate disciplinary actions. Ubisoft is committed to creating an exemplary culture where everyone feels valued and respected. We do not and will not tolerate abuse, harassment or discrimination. We've made significant internal changes and updates to create a safe and more inclusive workplace which were recently addressed by our CEO," the company said.
Last year, a Gamasutra report on Ubisoft based on interviews with more than a dozen former and then-current staff included allegations that Dumont was a verbally abusive "bully," while Côté had a manipulative leadership style and was aware of abuse within his teams but looked the other way.