Ubisoft partners with Belgian Pro League for blockchain-based fantasy football game
One Shot League will leverage the blockchain technology used in Sorare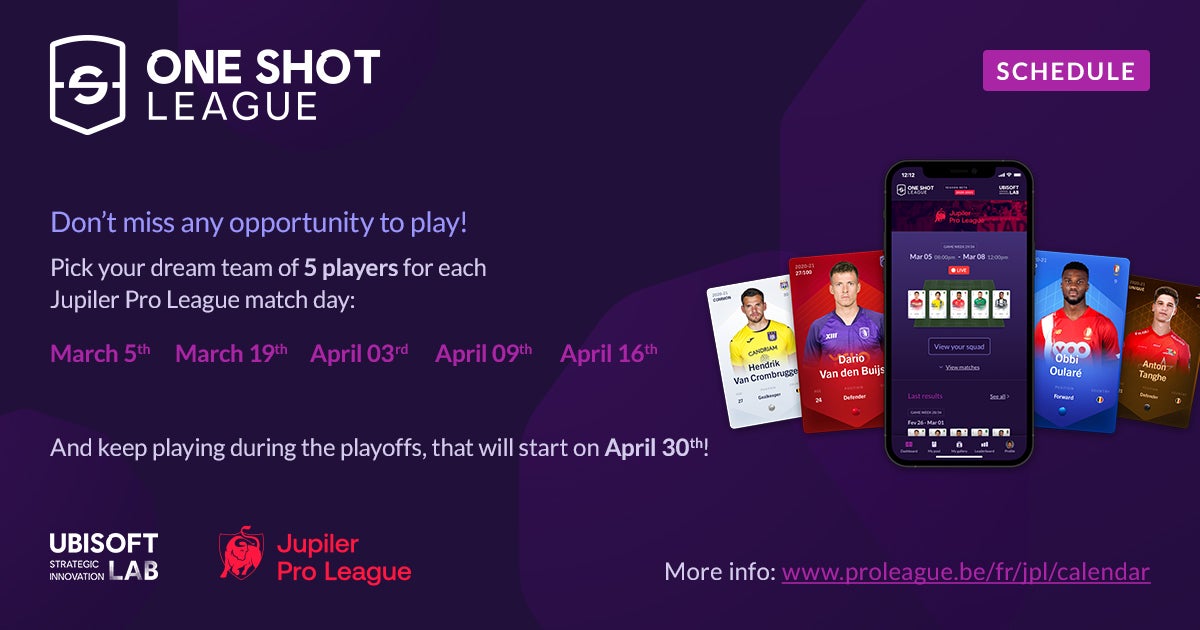 Ubisoft's Strategic Innovation Lab announced a partnership with the Belgian Pro League on the development of One Shot League, a fantasy football game.
One Shot League will be free-to-play, with players creating "a 5-player team from a previously selected deck of cards of Jupiler Pro League football players."
A beta version of the title will be available from March 5, 2021.
The title will be driven by blockchain, in partnership with Sorare, an existing fantasy football game using blockchain technology based on Ethereum. Players will therefore own the cards they collect in-game, both in One Shot League and Sorare.
Nicolas Pouard, director of the Blockchain Initiative at Ubisoft, commented: "With One Shot League, we're showing how blockchain gives players more opportunities to play with their digital card collection.
"Blockchain allows players to play with the same card in both fantasy football worlds today, but tomorrow it could allow them to enjoy it in a wide variety of games and environments, with different uses or rules -- as a card, or as any sort of item."
Sorare was invited to collaborate with Ubisoft at its Paris campus as part of its start-up Entrepreneurs Lab back in October 2019.