Ubisoft offers Assassin's Creed: Discovery Tour modes for free for one week
Educational explorations of ancient Greece and Egypt made available to encourage learning from home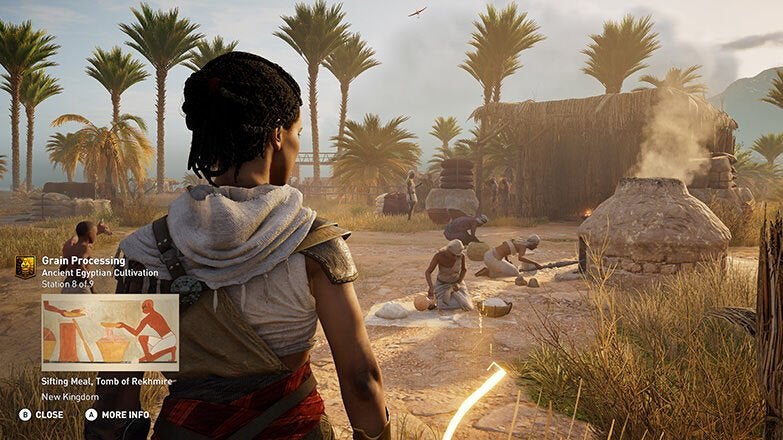 Ubisoft has announced that the Discovery Tour modes for both Assassin's Creedy: Odyssey and Assassin's Creed: Origins are being made available for free for the next week.
Discovery Tour: Ancient Greece and Discovery Tour: Ancient Egypt have been available as standalone experiences separate from the Assassin's Creed games, allowing players to explore the ancient worlds within the games without time limits or combat.
The modes also offer guided tours and other features with the aim of helping players learn about the ancient worlds they take place in.
Ubisoft is offering both for free from May 15 through May 21 as part of its Play Your Part, Play at Home campaign to encourage people to stay home while practicing social distancing.
"With millions of children experiencing upheaval to their studies right now, and teachers forced to adapt their lessons to digital tools, people are seeking new and enriching ways to learn," said Etienne Allonier, brand director for Assassin's Creed.
"We're really proud of the Discovery Tours and their capacity to make history accessible, immersive, and fun."