Ubisoft loses $71 million in quiet first half
Tough comparison to prior year when Watch Dogs launched also reveals 57% dip in revenues [UPDATE: Assassin's Creed Syndicate sales down in first week]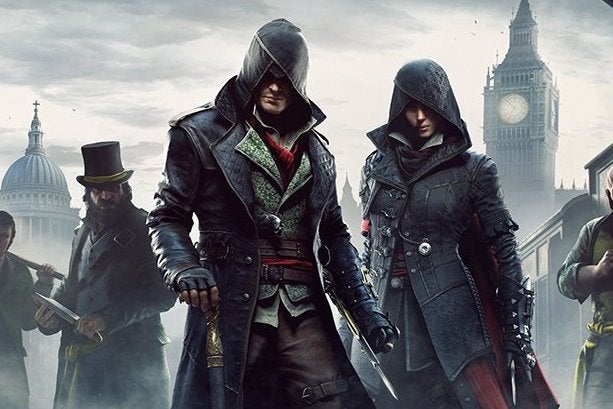 French publisher Ubisoft today announced its earnings for the first half of the fiscal year ended on September 30, 2015. Total sales fell 57 percent to €207.3 million, while net loss (Non-IFRS) amounted to €65.7 (about $71 million). While Ubisoft didn't have major new releases, back catalog sales performed well with a 53.1 percent increase overall. Importantly, Ubisoft continues to ramp up its digital business as well, as digital sales totaled €100.1 million, which represented over 48 percent of total sales - a nice jump up from 27.8 percent in the first-half a year ago.
Looking more specifically at the recent second quarter, sales also dipped slightly (about 11 percent) from €124.1 million to €110.7 million - this did exceed expectations of €90.0 million for the quarter, however.
Ubisoft benefitted last year from the launch of Watch Dogs. With no major releases at this time, management seemed relatively pleased with the performance in a more quiet period.
"The quality of our back-catalog and the growing digitization of our business enabled us to deliver a solid performance in the first half of the year, even though - as planned - we did not release any major titles during the period. The fact that more than 80 percent of our annual sales are expected to be generated in the second half of the year mechanically weighed on our earnings for the first six months," explained Yves Guillemot, Co-Founder and CEO.
He continued, "The outlook for our industry continues to be very promising, with a return to growth, a healthier competitive environment, and the favorable impact of digital. Against this backdrop, Ubisoft has unique value-creating potential. We are ideally positioned in open-world games, whose market share is increasing. We also own our brands and have the in-house skills and expertise to create them. These two significant characteristics offer our shareholders an unrivalled level of long term visibility and security. In addition, the release of numerous multi-player games such as For Honor, Ghost Recon Wildlands, Rainbow Six Siege and The Division represent a major opportunity to develop players' engagement and grow our highly-profitable digital segment. And lastly, we are pioneers in leveraging our brands in areas beyond video games, as demonstrated by the agreements we have signed with the most powerful international partners such as Columbia, Fox New Regency, Nickelodeon and Warner.
"We continue developing Ubisoft's business with the aim of becoming one of the highest-performing groups in the video game industry and a leader in the overall entertainment sector. In doing so, we are offering our shareholders significant value- creation potential for the coming years."
While the first half of Ubisoft's year was quiet, the publisher is expecting a "sharp increase" in sales during the second half with the launch of five AAA titles: Assassin's Creed Syndicate (released Oct. 23), Far Cry Primal, Just Dance 2016, Rainbow Six Siege and The Division. Ubisoft does expect third-quarter sales to be down around 26 percent to €600 million, but the company anticipates full-year sales to "be stable" year-over-year along with non-IFRS operating income projected to come in at least €200 million.
Update: On the earnings call today, management weighed in with general descriptions about the early sales of Assassin's Creed Syndicate. While the numbers have been down in the first week compared to last year's Assassin's Creed, executives said there was "a very nice pickup trend in the second week" and that they are quite pleased with the word of mouth and momentum they're seeing with the game now. Additionally, they noted how focusing on single-player in games like Assassin's Creed and Far Cry is now a better approach and that fans seem happy without multiplayer in Syndicate, that multiplayer "was an issue" last year.
On a separate note, Guillemot was asked to react to the massive $5.9 billion purchase of King by competitor Activision Blizzard - while he congratulated them, he also commented that Ubisoft is "constantly looking at companies to buy in the mobile business." That said, management stressed that they tend to look at smaller studios and that it's still a second priority to their primary goal of growing their AAA IP portfolio.