Ubisoft "does not constrain its games"
Publisher addresses concerns that it downgraded Assassin's Creed: Unity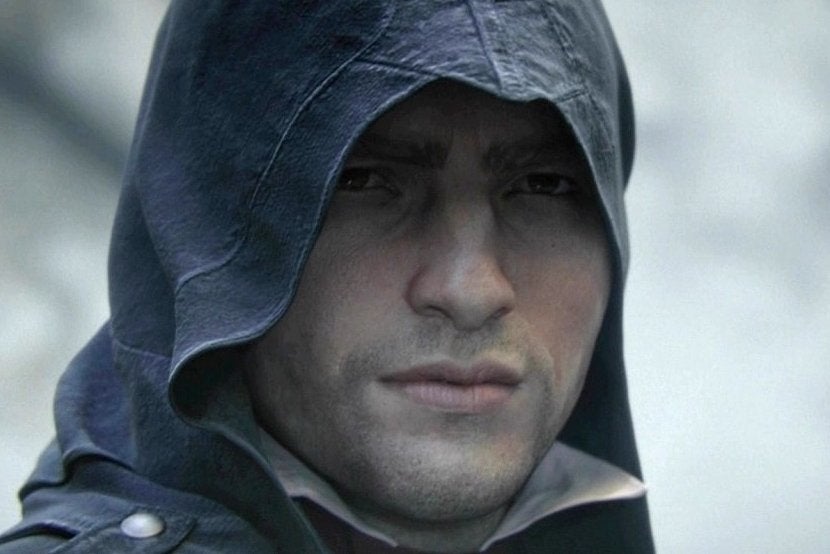 Earlier this week, Ubisoft sparked a bit of controversy when it told Videogamer.com that it locked Assassin's Creed Unity to run at 900p/30fps on both PlayStation 4 and Xbox One "to avoid all the debates and stuff," ensuring parity on both consoles. Considering that Assassin's Creed 4: Black Flag also shipped at 900p/30fps on both PS4 and Xbox One, but later saw a patch on PS4 to bump up that version to 1080p, some have interpreted senior producer Vincent Pontbriand's comments to mean that Ubisoft is not leveraging the full potential of each platform with Unity.
On its blog, however, the company has now flatout refuted any such notion that it would ever consider downgrading one of its games. "Let's be clear up front: Ubisoft does not constrain its games. We would not limit a game's resolution. And we would never do anything to intentionally diminish anything we've produced or developed," senior communications manager Gary Steinman stated.
Pontbriand added that he misspoke in the Videogamer interview. "We've spent four years building the best game we could imagine. Why would we ever do anything to hold it back?" he said. "I simply chose the wrong words when talking about the game's resolution, and for that I'm sorry."
Later in the blog post, Steinman stressed that Unity "is pushing the new-gen systems more than any other Ubisoft game has ever done" and he further explained that a game's final resolution isn't determined until late in the development cycle. "This is notable because the team has dedicated much of the past few months to optimizing Unity to reach 900p with a consistent 30 frames per second," he said.
Unlike Assassin's Creed 4, it does not appear that there will be any patch to upgrade one version to 1080p. Pontbriand remarked that 900p was the sweet spot for Unity. "We know a lot of gamers consider 1080p with 60 frames per second to be the gold standard, especially on the new generation of consoles," he said. "We realize we had also pushed for 1080p in some of our previous games, including AC4. But we made the right decision to focus our resources on delivering the best gameplay experience, and resolution is just one factor. There is a real cost to all those NPCs, to all the details in the city, to all the systems working together, and to the seamless co-op gameplay. We wanted to be absolutely uncompromising when it comes to the overall gameplay experience. Those additional pixels could only come at a cost to the gameplay."
Assassin's Creed Unity is currently slated to ship on November 11.