Ubisoft: "You need to find the golden nugget"
Executive Vice President of EMEA Alain Corre on emerging markets, taking risks on new IP, and leveraging VR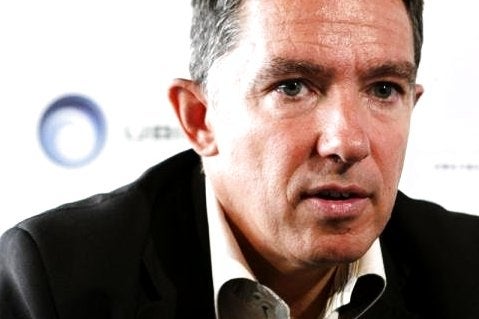 Last month at E3, Ubisoft's executive Vice President of EMEA Alain Corre sat down with GamesIndustry.biz to explain how AAA titles are breaking down the divides between territories and how the company continues to push into the mobile marketplace. We also, inevitably, spoke about virtual reality.
"We all play now on anything, on smartphones, whatever, but if you want to be really immersed, if you want to go into a deep story then the console game or the PC game for big AAA is the best route. We think that brings some emotion that you can't find elsewhere," Corre explains.
"The AAA games, it's true that [their] quality has helped us in convincing [fans] in every country of the planet. There are some cultural differences in some of them; in Japan, for example, the market and the fans like anime, but they more and more appreciate the games coming from the West. The quality produced by some games like Assassin's Creed or Watch Dogs, all these games are now having very big success in Japan as well, which wasn't the case before.
"If you have fun in a game then I think it goes across borders"
"Quality is really making the difference and everybody in the world recognises that. If you have fun in a game then I think it goes across borders."
He points to Far Cry 4 as evidence of this shift. A few years ago, a AAA title from a western studio would have struggled to find a place on the Japanese charts. According to Media Create the game sold 36,239 units on PS4 and 18,366 more on PS3 in its debut week, putting it at number two.
"Something is happening. I think it's a combination of the quality we are bringing and also the Japanese fans are more open to foreign culture," he says.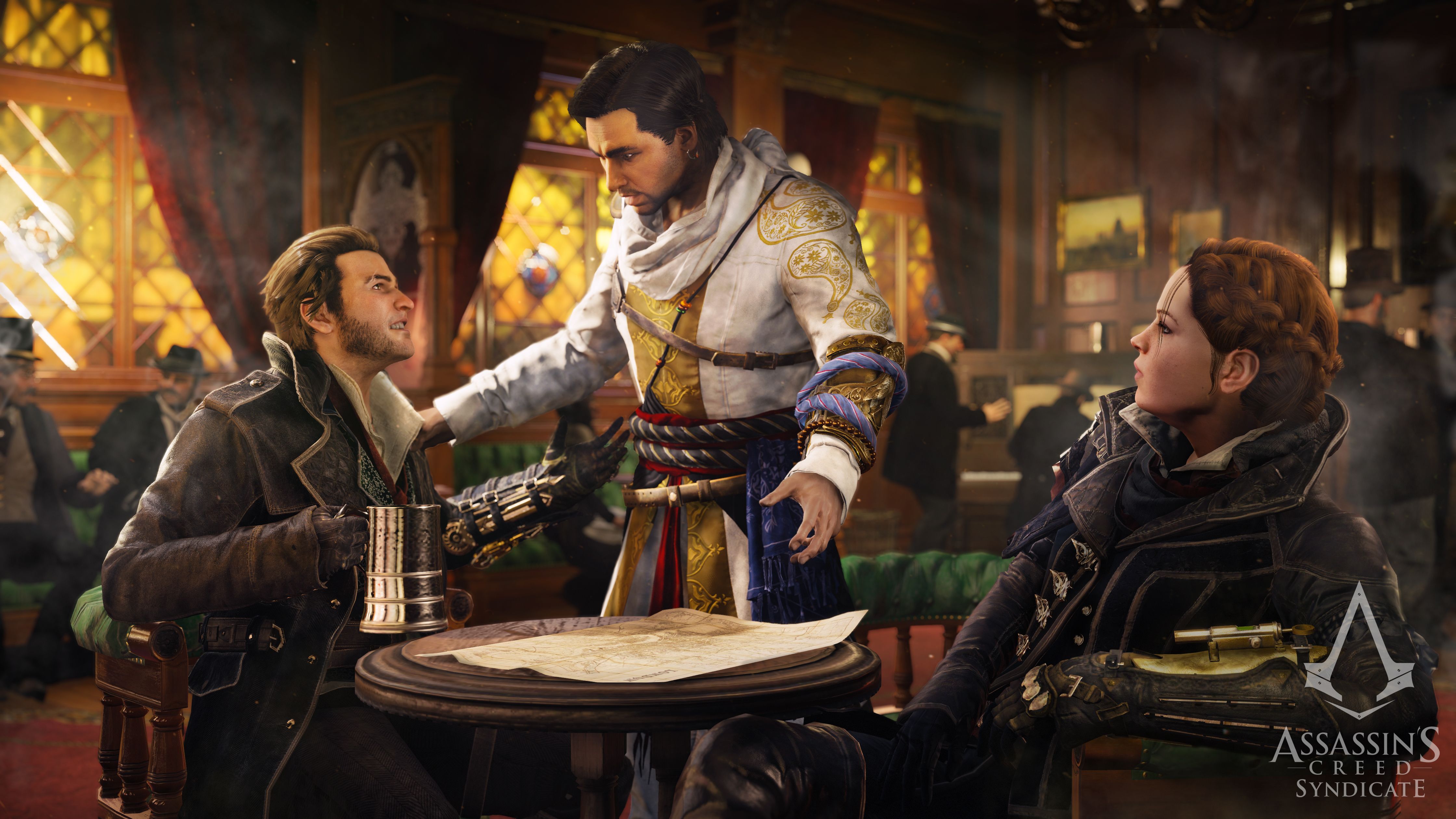 As Corre's job title suggests, he is a man very familiar with the European market, and he sees countries that in the past have been very focused on PC grow their installed bases on console.
"Countries like Poland, for example, are booming - also countries like Czechoslovakia, Slovakia, Hungary, all these countries also are now more and more open to home consoles and next-gen consoles, which wasn't the case before," he says.
"If we speak about Russia, Russia is also a country where people love playing games and they are very open also to high-end consoles, and we see that the installed base on PS4 and Xbox One in Russia is rocketing. So these are new markets that we are interested in. We have built a proper office, Ubisoft Poland, a few years ago and we now have an office in Moscow because we feel that they are new countries where we will have more and more fans for the future."
He adds that it was important for Ubisoft to have offices in these emerging territories, as they're a calculated investment in a growing market.
"That will be four new brands in two years and I think that no other company in our industry has done that"
"It is very important to understand what the consumers wish to have, what the retailers want to have, how to market a game because there are some cultural differences."
One market that is crossing territories even more quickly is mobile, and that's again something Ubisoft has seen fit to invest money and manpower in over the last couple of years. Corre calls the market "very, very competitive" and he notes that, "you need to find the golden nugget and we are working on that."
He cites the success of Future Games of London's Hungry Shark, Trials and the CSI spin-off as success stories for Ubisoft.
"It's still the Wild West in the sense that there are plenty of new games coming every week. You need to emerge, you need to be unique, recognised and you need to market your game with certainty and efficiency. But there are plenty of opportunities in this business and we are going on investing in creation internally, also in licensing. We are getting some licenses more and more like CSI or NCIS, for example," he says.
"The mobile business in the world is growing and I think that as a creator Ubisoft has some role to play in this area. We like creating games, we like creating brands, and I think that is a particularity of Ubisoft. It can be a risk. We have created four new brands in the last two years, The Crew and Watch Dogs last year, we have just announced For Honor, and The Division is coming also. So that will be four new brands in two years and I think that no other company in our industry has done that."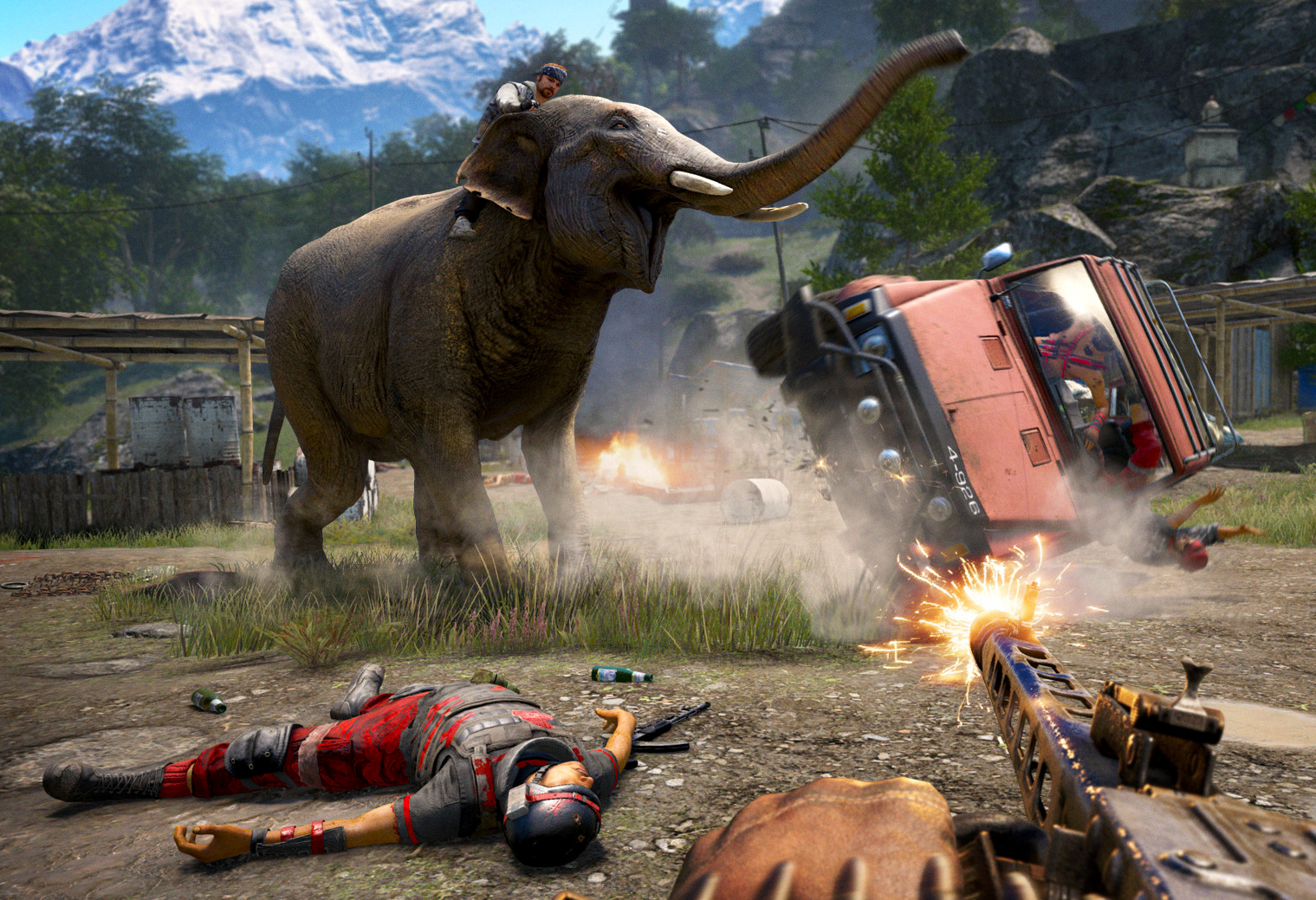 Of course, mobile isn't quite the sexy new trend that it once was; that title now belongs very much to virtual reality. Ubisoft's E3 stand was home to a number of virtual reality products, including the chance to fly through Paris as an eagle or to risk motion sickness on the Raving Rabbids Theme Park Ride.
"We want to be part of it; we are known as innovators and VR will be at the forefront"
"At Ubisoft we like to try new technologies, we like to iterate and we like to see what we can bring to the party," he says with a smile.
"I think that what Sony is bringing and what Oculus is bringing, and Microsoft also with HoloLens in AR, is really something different than before, it's really concrete. So we are iterating on that, we have four projects that we are showing here.
"We think VR is poised to grow. There's a lot of investment from a lot of companies and manufacturers and I think ultimately games will be at the centre of it, but there will be a lot of other applications for this technology. We want to be part of it; we are known as innovators and VR will be at the forefront."