Ubi's Reflections and Sega become Dare to be Digital mentors
UK studios lend a hand in student competition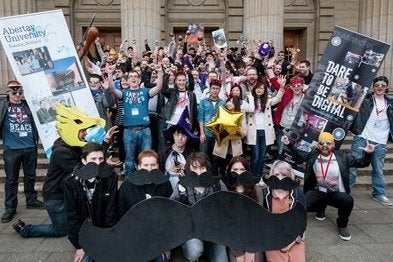 Ubisoft Reflections and Sega Europe are the latest companies to lend their industry experience to the Dare to be Digital competition, taking roles as mentors to the participating students.
"Reflections is a world leading creative studio working on Ubisoft's major titles like Tom Clancy's The Division, MMO racer The Crew and the successful Steam title Grow Home," said HR Director at Reflections Nicola Sharp.
"We need very highly talented graduates to join our studio to help us make these games, and to develop into our senior staff and team leaders of the future. In recent years we have seen that most of our interns and new junior colleagues have taken part in Dare to be Digital. It's really important for us to support the teams taking part in Dare and nurture the next generation of talented game developers."
The development competition is organised by Abertay University and applications are currently open. The deadline for entries is May 4. More information on the rules and requirements for entry can be found at the official site.
"It's an invaluable experience for a student game developer to be mentored by professionals, often with decades of experience working at the heights of this global industry," added Abertay University's Professor Louis Natanson.
"Being able to share your work in development, get instant feedback and guidance is an integral part of the Dare to be Digital experience. And it always helps accelerate the development of original, creative games that are a lot of fun for the thousands of people, young and old, who visit our Dare ProtoPlay festival in Dundee each August."