Twitch viewership dips 8% in February as it hit 1.64bn hours
StreamElements and Rainmaker.gg say that Hogwarts Legacy pulled in 71 million views on the streaming platform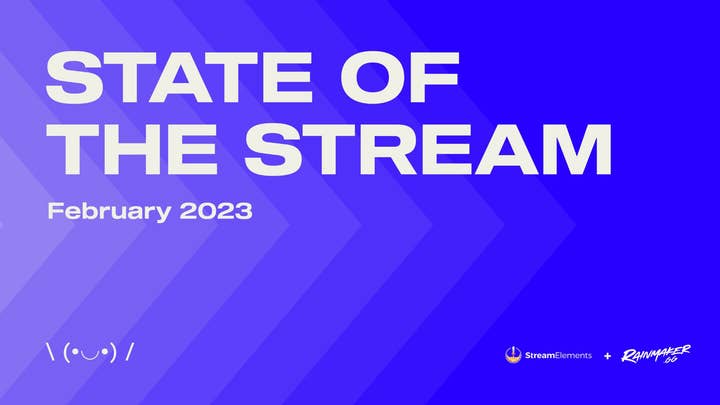 Sign up for the GI Daily here to get the biggest news straight to your inbox
Twitch's viewership saw a slump of 8% in its February performance as it hit 1.64 billion hours, according to StreamElements and Rainmaker.gg's monthly State of the Stream report.
The streaming platform reached 1.9 billion hours watched throughout the month last year.
Twitch's most viewed games this February were familiar, with League of Legends, Grand Theft Auto V, and Valorant being the three most viewed titles.
The report notes that Warner Bros' Hogwarts Legacy amassed a viewership of 50 million hours within the week of its launch.
The most watched games on Twitch are listed below:
League of Legends - 111 million hours
Grand Theft Auto V - 89 million hours
Valorant - 87 million hours
Hogwarts Legacy - 71 million hours
Counter-Strike: Global Offensive: Warzone - 54 million hours
Apex Legends - 40 million hours
Minecraft - 39 million hours
Dota 2 - 37 million hours
Fortnite - 34 million hours
Additionally, StreamElements and Rainmaker.gg noted that as Kai Cenat broke the record for most Twitch subscriptions within a month, his stream generated 43 million hours watched.
Last week, the streaming site saw Dan Clancy take on the role of CEO as Emmett Shear stepped down from the position.
"Under the leadership of Emmett Shear for the past 16 years, Twitch has grown into the dominant platform in the gaming livestreaming space," said StreamElements CEO Gil Hirsch.
"While Twitch remains steady and consistent with enticing viewership numbers, it will be interesting to see if they can generate more upward momentum with the reins now handed off to a new CEO."