Twitch now distributing games
Starting with Vlambeer's Nuclear Throne, the popular streaming platform is now offering games for sale [UPDATED]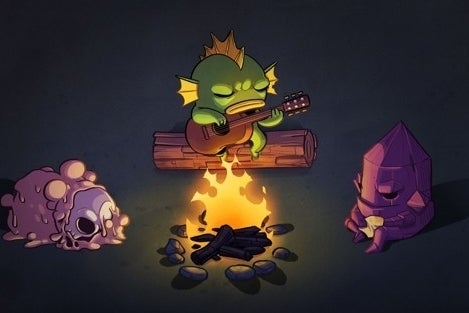 Online broadcasting company Twitch has seen enormous growth of late, expanding to Xbox One and topping Amazon and Facebook in the US for online traffic. Now the streaming platform is expanding its business into games distribution. It's now possible to buy Vlambeer's newest game Nuclear Throne directly through Twitch.
By connecting a Twitch account to the Nuclear Throne website, players are then able to purchase the game through Twitch, which said that 60 percent of revenue from the purchase will be going to Vlambeer. It's worth noting that a developer would get 70 percent through Steam.
Users who purchase Nuclear Throne via Twitch gain access to the Steam build of the game, Vlambeer emoticons and a subscription to the Nuclear Throne Twitch.tv channel.
Twitch has not yet discussed its plans to sell games. GamesIndustry International has reached out to the company for further details.
Update: A Twitch spokesperson clarified that Twitch is not directly selling Nuclear Throne. "Twitch offers a substantial developer program with a robust API: http://dev.twitch.tv. In the case of Vlambeer, they decided to use Twitch Connect functionality in a very interesting and innovative way. They are automatically identifying subscribers and offering them access to the game as part of the Vlambeer Twitch channel subscriber benefits. It's yet another example of how our community leverages the Twitch platform in new and inventive ways," the rep said.