Turtle Rock: AAA boxed product "not a welcome home" for indies
Left 4 Dead studio working on new co-op IP; GM Steve Goldstein explains his studio's approach and why it's teamed with Perfect World
Turtle Rock Studios' Left 4 Dead was in many ways ahead of its time. Before the latest zombie craze was ushered in by AMC's The Walking Dead, the developer asked players to survive a zombie apocalypse, and to do so cooperatively no less. At a time when most shooters pitted players against one another, Turtle Rock laid the groundwork for future co-op shooters. It was immensely successful as the franchise has sold over 12 million copies. After fine tuning its asymmetrical multiplayer design with Evolve, Turtle Rock now aims to breathe new life into co-op once again. The studio has revealed to GamesIndustry.biz that it's working on a new AAA IP to be published by free-to-play specialist Perfect World Entertainment (Star Trek Online, Blacklight Retribution).
"We are developing a new franchise set in an all new universe that leverages the style of gameplay our community loves and expects from Turtle Rock Studios. We're focusing on what we do best - heart-pounding moment-to-moment online co-op FPS action," said Phil Robb, Co-founder of Turtle Rock Studios. "And with Perfect World as our partner, we will always make sure that our players come first by listening to them and growing the game based on how they play and interact over what we hope are many years to come. We cannot wait to show them what we have in store."
According to President and GM of Turtle Rock, Steve Goldstein, the developer isn't willing to go so far as to call the new IP a spiritual successor. "We think that kind of label has big expectations tied to it, also - it sets an expectation that we're making something sequel-like that does not deviate too far from the original formula. And while we focus on awesome first-person shooting and co-op, we'd rather have the new game be something our players classify and designate and judge without us affixing the label ourselves," he said.
"What we can say is that we are definitely going back to our moment-to-moment gameplay roots with a huge focus on co-op FPS. There will be plenty of baddies to shoot up, but it is not a 'zombie game' or anything post-apocalyptic. What we can say right now is there's a strong dark fantasy element to it."
"To us, boxed product is like a speech, a developer is telling something to its audience and they have to listen. With free-to-play, it's a conversation and we love that dialog with our players"
In July of this year, Evolve transitioned to a free-to-play model. It was perhaps a sign of things to come, as Turtle Rock clearly believes in the model and it's one of the reasons it signed on with Perfect World for its new project.
"When taking Evolve Stage 2 free-to-play, we had an amazing opportunity to shift to a service-based model. One of the difficulties that we had as a studio is that, prior to fully shifting to service-based gaming, we couldn't respond to our users as quickly as we would have liked," Goldstein explained. "We think that the key to making compelling games is to get them into players' hands as quickly as possible and then iterate based on how they experience the game. Working on a product for 4 or 5 years only to then stick it into a box on retail shelves is completely counter to our new process."
He continued, "Also, service-oriented games are providing more value to players and earning more player time. So, with this holiday season in particular, we have sequels (in a box) released in a highly competitive window competing with other big ticket titles, and they are competing for timeshare against huge games that players are content to invest hundreds of hours into for years.
"With Perfect World, we have a publisher that's all about the service and consistently and frequently expanding the scope of its games over several years. We think that type of approach and mentality are really what's required to launch something new as opposed to putting out sequel after sequel."
For Turtle Rock, leveraging free-to-play is a boon to the development process, and ultimately for players in the long run, Goldstein believes.
"We can't overstate how helpful [F2P] is to us as developers. It's a direct line toward taking the game that we wanted to play when we first started working on it and ensuring that it will be a game that our community wants to play for years to come. This completely changes the dynamic of how we make games," he said.
"With a $60 product, you only know if you are going in a good or bad direction from some focus test groups and then an alpha and a beta. There's not much room to change course if you see elements that you want to work on based on how players are actually playing your game. At best, you can only hope to make these changes sometime post-launch and at that point, you're probably knee-deep in DLC, because that's what a boxed product needs to make a profit these days, given the insanely escalating costs of development, marketing and publishing those products. It's not a very limber process."
Goldstein continued, "But with a service-based title, we can react to players' behavior instantly. If we see something that players don't like, we can modify it in the next patch. Same goes for things that users are enjoying or playstyles that we didn't anticipate. With Evolve: Stage 2, we were releasing an update every week with changes to the game that were based on our users' reactions. We expect to implement this process at the outset on our new title.
"To us, boxed product is like a speech, a developer is telling something to its audience and they have to listen. With free-to-play, it's a conversation and we love that dialog with our players."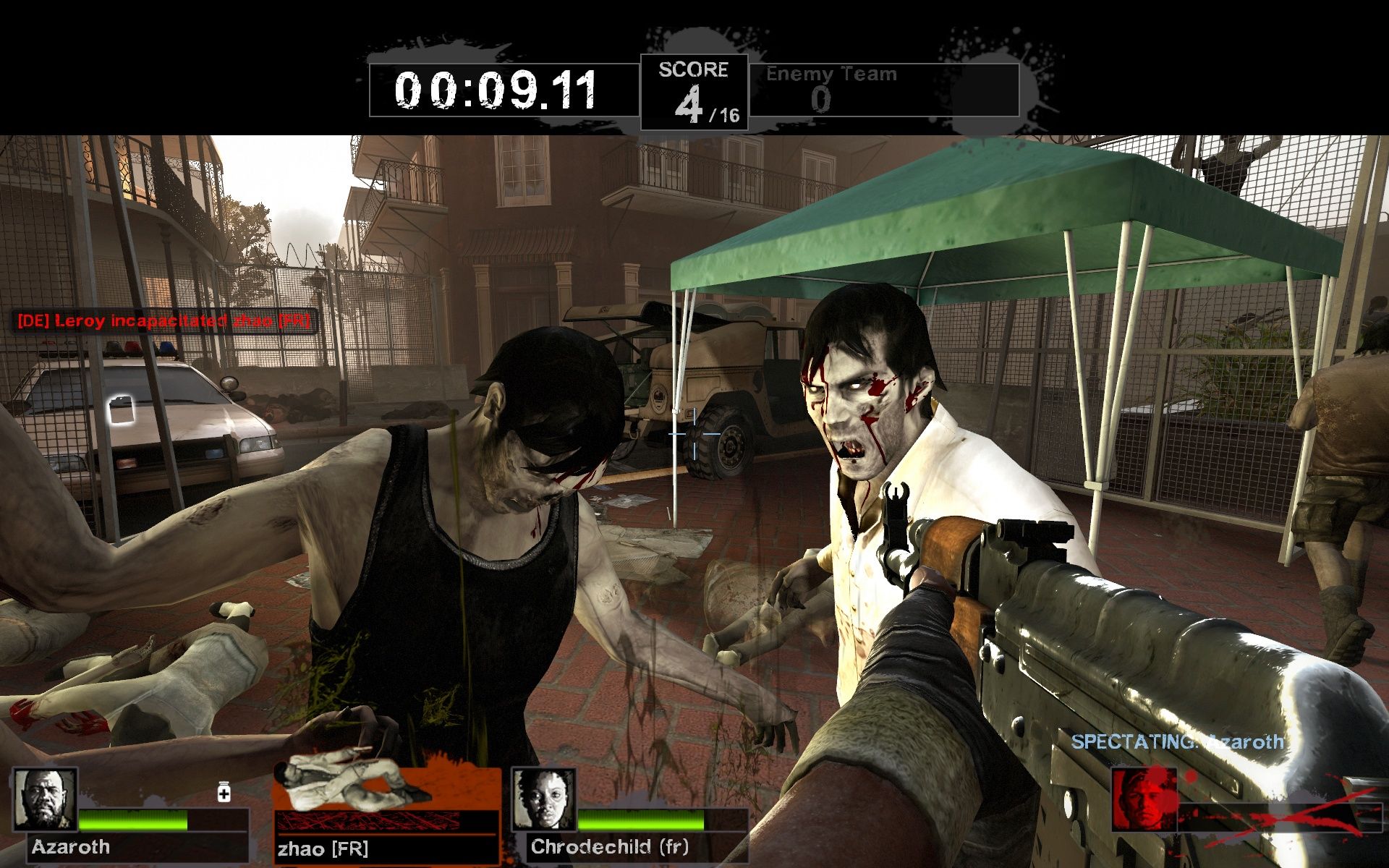 Right now, Turtle Rock's big focus is its new IP, which is being built on Unreal Engine and won't be ready until at least 2018. That being said, the company is developing other projects too. Turtle Rock has been working on two VR titles with Oculus for Gear VR - Other Worlds and Face Your Fears - and the developer intends to keep multiple projects going at once as it grows.
"We're now 70 strong...but we're going to be growing a bit over the course of the next year or so. We're currently staffing up on positions for this new project and I expect that we'll top out at around 100 people. While we have historically been a one-game studio, going forward, we will always have multiple project," Goldstein said.
As interesting as VR has been for Turtle Rock, it's not the basis for the studio's new IP, and neither is the industry's other big trend, eSports. "We're constantly coming up with new ideas to explore with [Oculus]. That said, we're not yet sure how VR might fit into our upcoming title, if at all. We don't want to set a false expectation here and imply that our next top secret co-op shooter is VR friendly, but we'll take a look after we've made the title a success. As we continue working on the game -- as well as other VR opportunities -- it wouldn't surprise me if we think of something, but VR is not what's driving this particular game," Goldstein noted.
"We also probably won't have much of an eSport focus on the next title, but that doesn't exclude us from focusing on making it fun to watch. That's a very different thing. I've noticed that a lot of people immediately associate viewership with eSports, but I think that people's interest in watching great games far exceeds the competitive audience. While we aren't doing a competitive game, we keep potential viewership and how 'watchable' a game is in mind at all times. I could therefore see us having a decent amount of Twitch integration in the title following launch."
Turtle Rock is becoming a rare breed in the games business; it's one of a handful of independent studios that's still tackling AAA titles, along with developers like Insomniac, Gearbox, Avalanche and Ready at Dawn. The company's history has been an interesting one as well, fraught with twists and turns. Turtle Rock went from being independent to being acquired by Valve in 2008, back to being independent only two years later in 2010 after Valve shut down what became known as Valve South. Some reports pointed to Turtle Rock being frustrated by having to work on so-called "Valve Time," but Goldstein refutes that.
"If I was going to boil down our key learnings into one thing, it's that the AAA boxed product is just not a welcome home for independent developers. It's now a nearly impossible proposition, actually"
"I wouldn't say that we were necessarily frustrated...but we definitely have a strong mindset to ship titles. While Valve and Blizzard have done an amazing job with 'shipping when it's done,' as a developer, you just can't have that value set unless you are making incredible amounts of money on a monthly basis off multiple revenue streams to offset the realities of dev cost. For almost all other independent developers out there, 'when it's done' is just not a luxury that we have," he said.
Later on, Turtle Rock ran into problems with Evolve as would-be publisher THQ dealt with its own financial instability. When it became clear that THQ could no longer continue, luckily for Turtle Rock, Take-Two came along to acquire the rights to publish the title. But Turtle Rock has learned quite a bit from its own journey.
"If I was going to boil down our key learnings into one thing, it's that the AAA boxed product is just not a welcome home for independent developers. It's now a nearly impossible proposition, actually. The major publishers out there are spending [over] $100 million on developing the next iteration of a franchise... and at the same time, they are increasingly hesitant to spend on new IP," Goldstein remarked.
"So, as an independent, let's say you are fortunate enough to land a deal for a new boxed product IP, it won't be at a budget which is nearly enough to compete head-to-head against the latest franchise release. At the same time though, that budget will be high enough that it will make it almost impossible to receive any royalties. So, your best prospect in making a new boxed-product IP is to hope you sell enough units that a sequel is greenlit, which again will be at an even higher budget than what you had on the first title. The cycle continues and you still won't be profitable. I think we are now at a point where a $60 asking price will be solely left to the domain of already-established franchises."
It's an interesting pivot for a studio that's worked on some major AAA brands, but even in the near-decade since Left 4 Dead launched, the industry has changed dramatically.
"I think that independents are much better suited in focusing on projects that they can get to market quickly and then grow based on how their audiences respond. That allows them to keep costs under control and give their customers what they are looking for quickly, rather than working in the dark for several years only to discover that something you thought was amazing didn't resonate," Goldstein concluded.