Left 4 Dead series sales top 12 million
Valve credits success of zombie shooter series to "letting people play the game"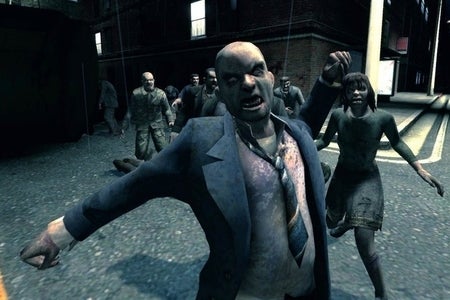 The Left 4 Dead franchise has now sold more than 12 million copies, according to Valve's Chet Faliszek. The developer noted the sales figure in a VG247 interview, in response to a question about the company's method for building buzz around its games.
"Telling people a game is great will sell one extra copy," Faliszek said. "Letting people play the game--Left 4 Dead is a good example--is much better. All of our pre-release stuff is designed to just let people play it. We just let the game speak for itself because the Internet has made this thing where, you can't pull the wool over people's eyes any more. They're going to know you're hyping. But when a game does really well at pre-release, they're going to know that you're not just talking a bunch of PR crap. I mean, the Left 4 Dead series has now sold over 12 million copies."
Left 4 Dead debuted in 2008 on the Xbox 360 and PC. It was followed the next year on the same platforms by Left 4 Dead 2, which has proven as resistant to rigor mortis as the zombies it features. Valve has continued working on the game in the years since launch, releasing the Cold Stream downloadable content pack in July for the PC and August for the Xbox 360. In addition, last month Valve announced that it would be adding support for the community-created Steam Workshop into Left 4 Dead 2.