Tranzfuser in the time of Coronavirus
The pandemic throws up barriers and opportunities for the 27 graduate teams chasing UK Games Fund finance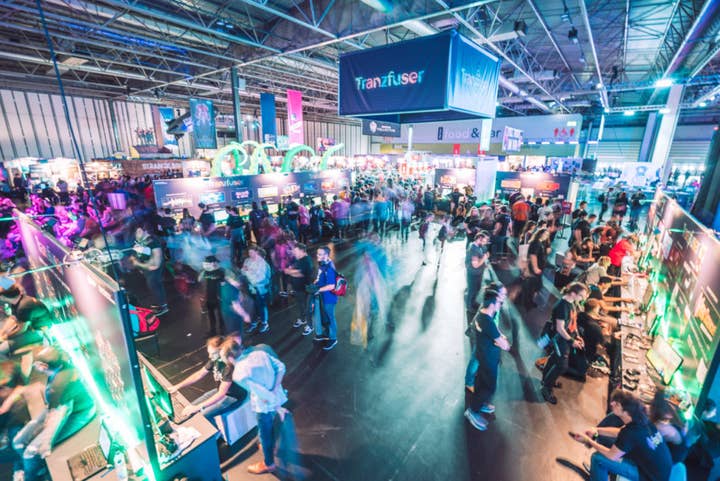 As prime minister Boris Johnson announces further coronavirus restrictions and we stare down the very real prospect of a second wave, it's easy to forget what normal feels like. Over the past six months the COVID-19 pandemic has forced the games industry to redefine the status quo, delaying games, and altering expectations.
For contestants in this year's Tranzfuser programme, lockdown has presented some considerable challenges. Each year, between ten and 15 teams of graduates form a studio and spend the summer developing a game and business case in the hopes of netting up to £20,000 from the UK Games Fund. Each year, Tranzfuser culminates with the teams displaying their games to thousands of attendees at the consumer show EGX in London.
"The teams have all made a tremendous effort to pull this off and we applaud them"

Paul Durrant, UK Games Fund
However on June 30 -- halfway through the contest -- EGX organiser ReedPop cancelled the physical event.
Exhibiting participants' games to the public and receiving direct feedback is one of the core pillars of Tranzfuser, and so the UK Games Fund developed an alternative with ProtoPlay, an online showcase for this year's contestants that kicks off today. Although offering a very different experience to EGX, a digital event allows for a wider selection of teams to take part, resulting in around twice as many competing this year.
The digital event is more scalable, but limited by the number of UK Games Fund community facilitators who support the Tranzfuser teams. Like many other digital events that have popped up in the wake of COVID-19, it was rapidly redesigned and came together as part of a hectic reaction to find an alternative.
By shifting to the remote setup for the contest, UK Games Fund founder and CEO Paul Durrant says that "although the 'team hothouse' factor has been missing this year -- and remote working is definitely second best when you are in learning mode -- we can still make Tranzfuser work."
Speaking with some of this year's teams, it's clear that adaptability has become a critical component of success, and that clever use of online tools such as Trello, Google Drive, Zoom and Discord are essential not only for development, but also tending to the emotional needs of participants who found themselves isolated during lockdown.
As Bunny Box team leader Dan Bond notes: "Working remotely, you have to make sure everyone feels heard, connected, and part of the team, even more than normal."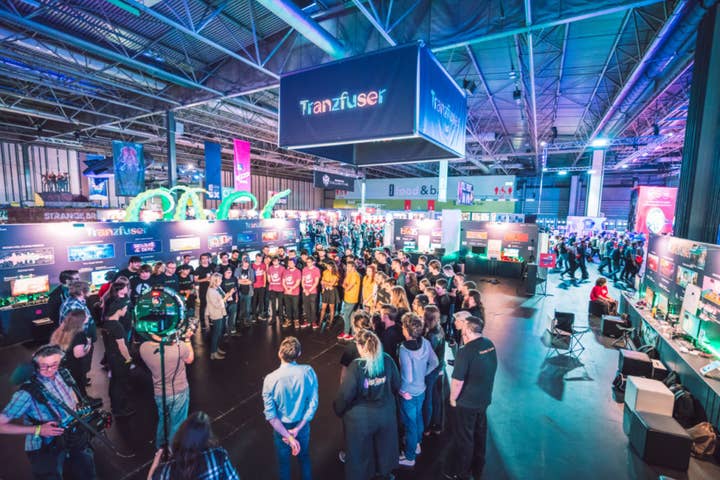 But Tranzfuser is ultimately a learning experience for those involved. The real value of the contest comes from how it replicates the close-knit and well organised environment of a professional studio. These invaluable skills are difficult to obtain outside of work placements, and the shift to remote work has altered the experience -- for better and for worse.
"We've always had a bit of a tension between the objective of helping graduate teams (and individuals) emerge to launch start-up companies versus helping individuals maximise their career opportunity and use the real-world project as part of their employment portfolio," says Durrant. "The pandemic -- and the way that graduates found themselves high and dry in March -- meant we couldn't be as rigid about that if we wanted to help as many of them as possible."
"We plan to stay together to develop projects as a company, despite whatever may be on the horizon"

Alex Turnbull, Monkey Hat Games
While Tranzfuser teams may not be gaining the experience of working in a traditional studio, they are still part of a team all focused on one end goal. This distinction between remote and in-studio work also becomes less relevant when considering how working habits are changing in response to the pandemic. Take-Two CEO Strauss Zelnick even suggested that COVID-19 could lead to long-lasting change in how the company structures its working environments, and embraces the change to remote working in the long term.
Adapting to this new normal presents some hurdles for the fledgling developers taking part in Tranzfuser. But as students and graduates, working in often cramped spaces with limited resources comes with the territory. You only have to look at the home working spaces of many professionals -- Sam Barlow in particular -- to realise that the hard graft of game development doesn't necessarily require all the bells and whistles of a full studio.
"I think as a whole my team all shared the same view and sort of embraced the quarantine in a way, although it may be easier for us as we enjoy being indoors," says Betsy Jones, team leader of Egg Gang Games, who found remote working has actually been beneficial. "There would be more time to relax but it also provided a great opportunity where we would have a lot of time to focus on our project. It helped to make a flexible and feasible plan to stick too for the run of the competition to keep us on track but leave room for any delays or refinement."
Along with greater flexibility -- and money saved on the daily commute -- the COVID-19 pandemic has helped Tranzfuser teams become more resilient, and prepare them for the difficult task of potentially operating their own studio further down the line.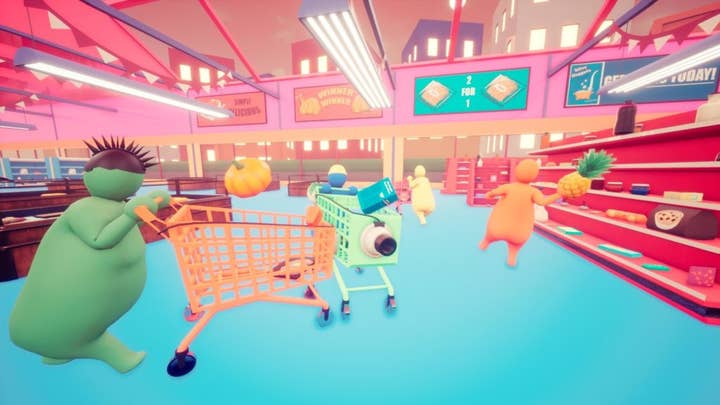 As Monkey Hat Games team leader Alex Turnbull says: "We hope that, as a company, being able to show resilience during this time will make us stronger and enable us to face other challenges head-on and with more confidence than before. Although job prospects may be hindered for a while after the pandemic, the team plans to stay together to develop projects as a company, despite whatever may be on the horizon."
It's a sentiment echoed by Akshay Jain of Wordplay Games, who says: "Various industries were affected around the world because of the pandemic and the games industry was no different. Tranzfuser provided us with the chance to up our skills and open up more avenues for us.
"We feel like there could be a good chance for us to establish our own studio but Tranzfuser is also supporting other devs by organising events where they could potentially get matched with companies hiring for various roles."
The Tranzfuser winners will be announced in the weeks following ProtoPlay, which runs from today until October 1 and which will feature a careers event, showreels, live streams, Discord community servers, and contributions from journalist Jordan Erica Webber.
"At the end of the day Tranzfuser is a human story," Durrant concludes. "The teams have all made a tremendous effort to pull this off and we applaud them."
ReedPop, organiser of EGX, is the parent company of GamesIndustry.biz