Trainspotting: Why Train Simulator is the Coca-Cola of games
Railsimulator.com's Paul Jackson on big dangerous machines, satisfying a passionate audience and zombies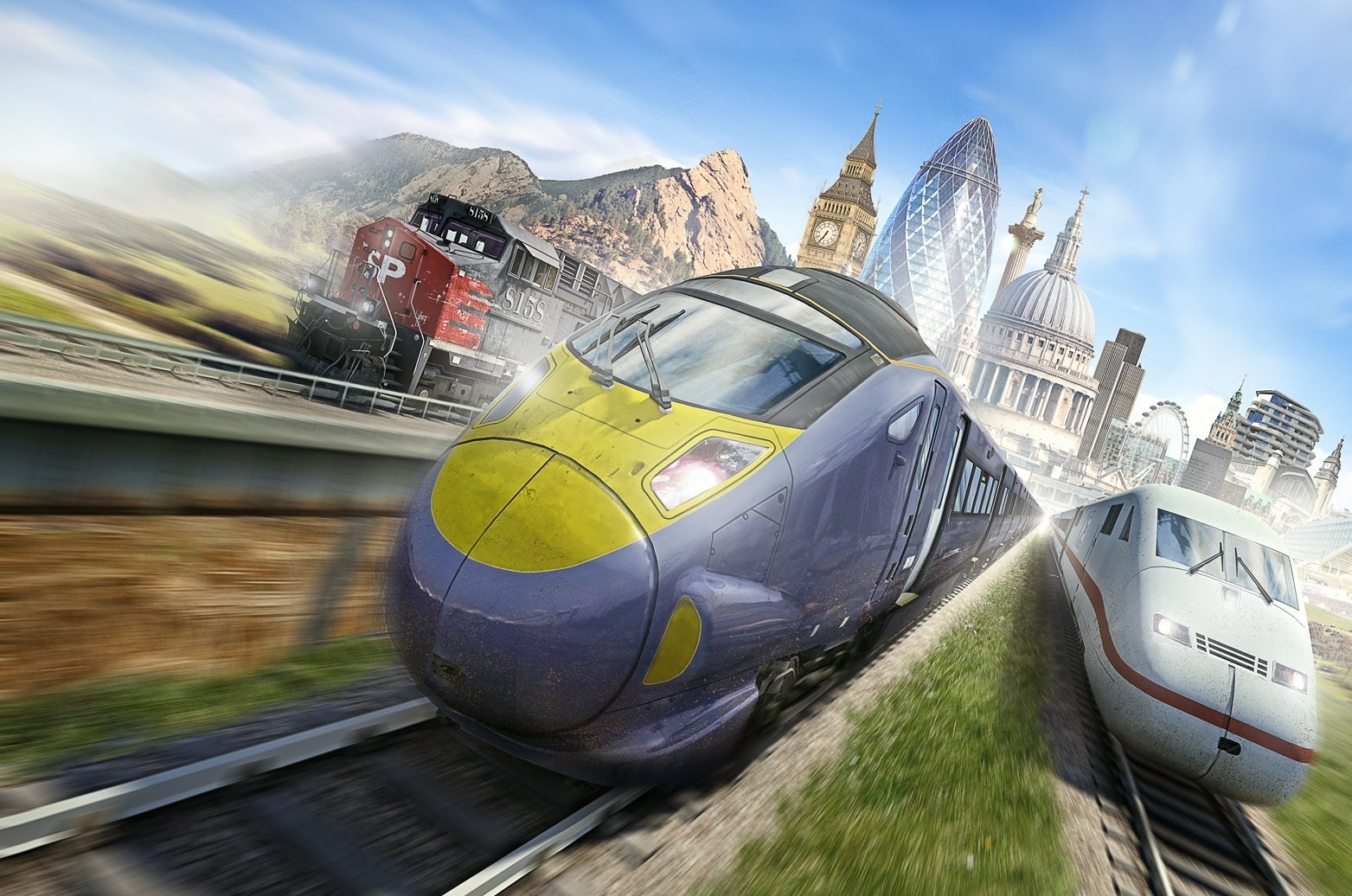 In the old days train enthusiasts could usually be found lurking on railway bridges, anoraks zipped tight against the British weather, noting down details and dreaming of playing conductor. These days those same train fans are just as likely to be sat at their PC learning to drive the NKP S-2 Class Berkshire. And one of the men making those dreams come true? Paul Jackson of Railsimulator.com, home of the massive Train Simulator series.
"I think we're a niche business, but about 20 years ago Coca-Cola recognised that they'd got something like 80 per cent of their business from 11 per cent of the population," he told GamesIndustry International.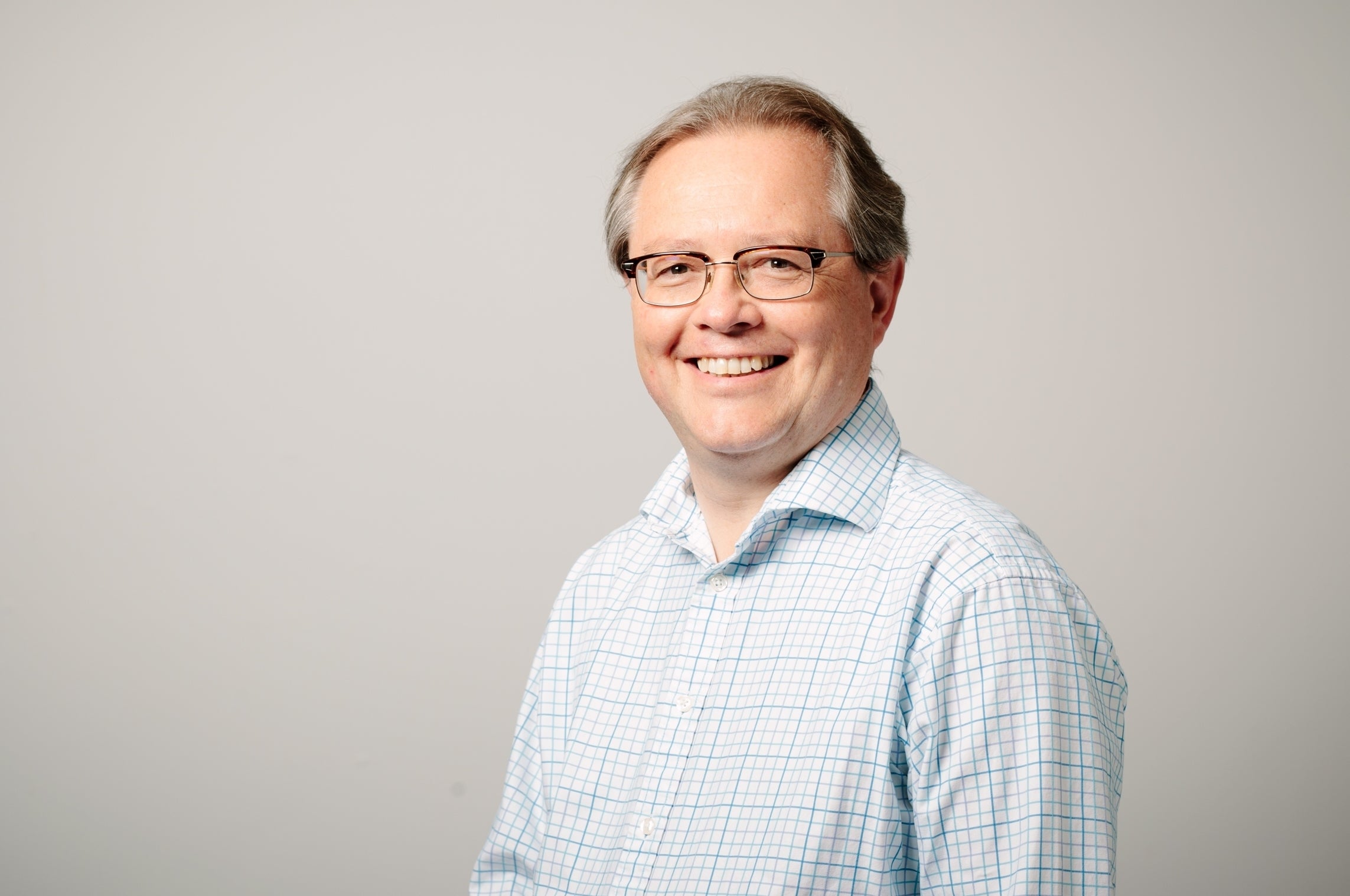 "I kind of expect us to be just like Coca-Cola, a niche business with millions of customers."
To anyone not familiar with the world of Train Simulator, or even just more used to a world of blasting aliens or fighting goblins it can seem an oddity at first. And Jackson admits that the series' core audience is made of transport enthusiasts, who come to the games looking for a very specific experience.
"People who, like me, if life had taken another turn we'd be train drivers or farmers or pilots or racing drivers or truck drivers or something. And in my head often I imagine them coming home from the city, watching an episode of Ice Road Truckers, and then driving a ten thousand tonne train in our on sim."
But there's another audience who don't just come for the tracks, they come for the thrill.
"We have a wider group of players who play an array of management simulation titles, various types of titles, and then we have a range of fans who come to us through their passion for big dangerous machinery."
He likens it to the feeling you get stumbling off a jumbo jet at a small airport, and making your way down a set of open steps straight on the tarmac, feeling dwarfed by the massive machine you just sat for 6 hours eating peanuts on.
"And that seems to be a constantly growing and exciting group. Our audience is growing, our community is growing by 50 odd per cent a year and has done ever since we started."
But that community is one that demands a level of authenticity beyond the norm.
"Our players end up being very dedicated, very enthusiastic, and servicing them is really quite a responsibility for us to bear and we have to and we need to take that very seriously. That brings with it some pretty significant challenges, not least of which is the amount research we have to do so the sheer amount of travelling, photography, measuring even, that our dev teams have to undertake is... we ask them to do a lot."
"Our audience is growing, our community is growing by 50 odd per cent a year and has done ever since we started"
For instance, in the last six months the dev team have taken trips to California, Pennsylvania, Germany and Japan, and wherever possible the official blueprints for a train are used, for example on the German ICE 3 express train. The company also maintains relationships with train manufacturers like Hitachi Rail Europe, National Railway Museum, and Freightliner.
But the upside of such an active community it that you can also make the most of their expertise, one specific instance Jackson mentions is when the team are researching sounds for trains which no longer run or no longer exist. Perhaps part of the secret of that symbiotic relationship is that Jackson maintains an open office door policy when it comes to the community in a way it's hard to picture many other CEOs doing.
"I've probably spoken individually to one customer or another every week for the last four years. And often every day," he explains.
"So we're able to keep incredibly close to our customers and to try and understand what they want. The key often is to back that up with heavy duty research because quite often what people are prepared to say online is different to what they really want. And so with a combination of those things we're able to hopefully define what people want and try and give it to them."
Of course, even in the world of transport simulations there have to be slight deviations from authenticity.
"What we have to do is simulate things in a way that simmers can address them. So if it takes 6 months to learn to drive a particular locomotive, or in the case of steam engines years to learn how to do that, in real life we have to shortcut that in some way and to ease the path of our players to being able to simulate that experience. It's the, as Coleridge would put it, the willing suspension of disbelief I guess, we need to try and get that balance right."
"I've probably spoken individually to one customer or another every week for the last four years"
Perhaps the biggest break from the company's authenticity rules came from a surprising idea, with surprising results. Trains vs Zombies, the shuffling, undead brainchild of one of the content developers that Jackson decided to back.
"We were quite nervous, it clearly wasn't authentic, it clearly was a departure for our fan products, but the guy was enthusiastic, we wanted to give it a go, so we did it. And we put it out there at Halloween and we were a little bit trepidatious but funnily enough the reaction we got was fabulous."
"It's not our business going forwards but it does show that while we're very serious about our simulations both as developers and as customers, we're happy to have a bit of fun periodically."
That balance is clearly working for the company, it's seeing major success in its genre and has the added advantage of facing very little competition from large or small developers. As a veteran of the industry, Jackson is surprised by the situation, but not exactly heartbroken.
"I don't think that our customers have changed, I just think that the mainstream industry has stopped supporting that particular element of video gaming to any great degree. And that's something we're happy to address, bluntly. I'm very comfortable where we are."
He points out that when he started out Microprose beat EA to be the first $100 million company in the US, and did it by providing simulation style games. So if it wasn't the customers that changed, what did? Jackson admits it's something he's been puzzling over for years.
" I think at the end of the day where the industry is now in the mainstream is if it's costing you $50 million or $70 million to commission a game, we probably wouldn't start off commissioning a train simulator either," he admits.
"And so it's a change in the way we're reaching our customers through digital distribution, the breakdown of the old way of doing things that's allowing this older type of game play, you might say, to re-emerge. "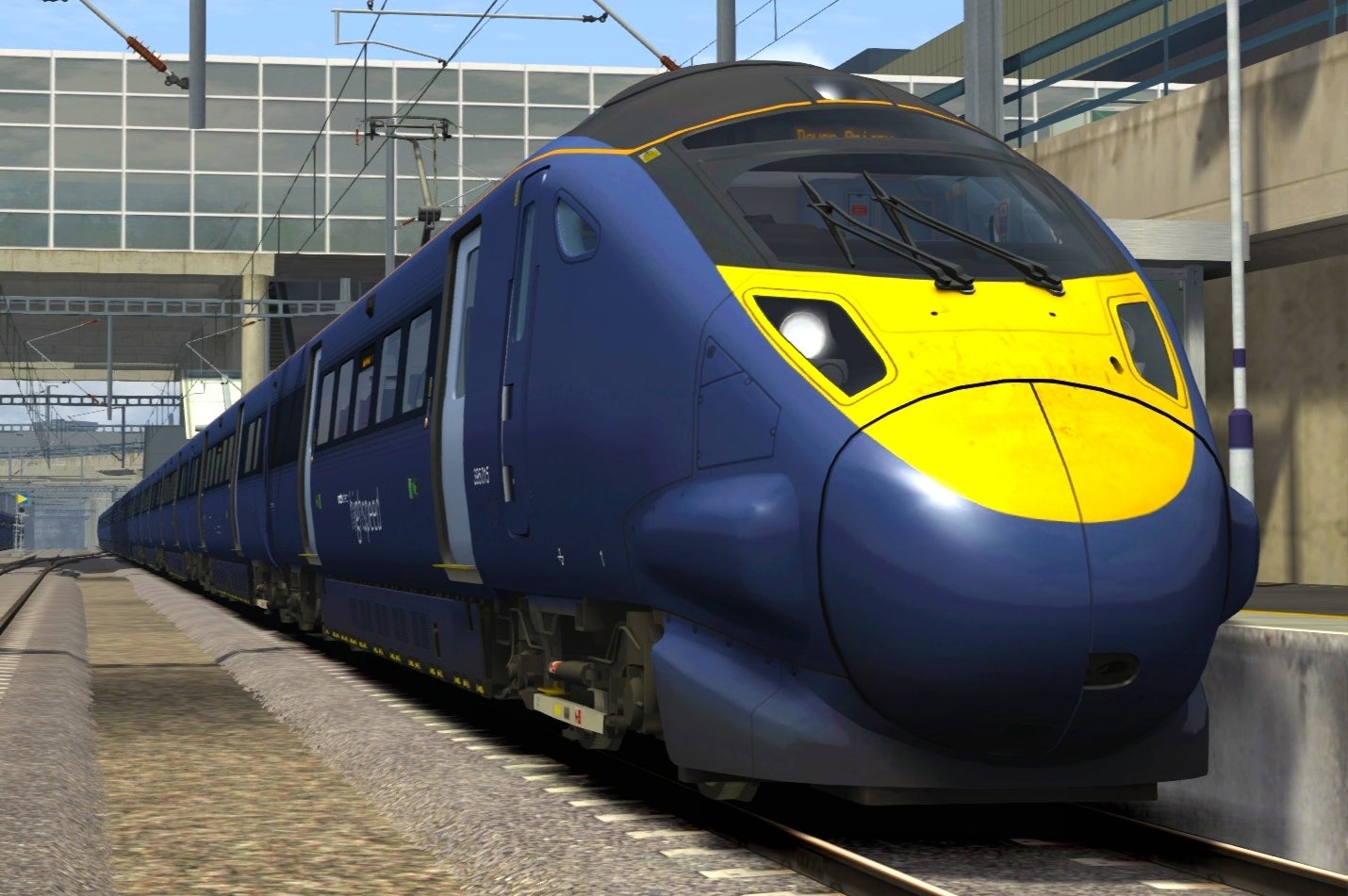 For now the team are focussed on keeping its core technology strong, and making sure that it takes the community with it as it updates.
"If you've ever bought a copy of our core sim in the last four years, no matter where from, you will get that technology upgrade for free the next time you log onto Steam. And that's something we do that's very important to us, we hope to be able to do that forever."
As for the future? Train Simulator 2014 has just been announced and is due out in September, and during the interview he hints that the company isn't just looking at moving to new devices (a request that has come from the community) but also on creating some products that aren't just focused on trains. Jackson refuses to say much more than that, but it seems like the formula that is working for the company so far could easily be applied to a number of big, dangerous machines.
"There are big challenges ahead of us in terms of how we address our customers concerns and where we address them. They're exciting problems to have."