Toys to games: How Mattel brings its brands to mobile
We speak to the firm's Jason Horowitz about seeking partnerships in the games industry
Examples of successful collaborations between video games and toy firms can be seen throughout our industry's history, from the multi-million selling Lego games to the classic Micro Machines racing titles.
While Lego has a well-established formula in the Traveller's Tales games and Hasbro has its long-standing mobile deal with Electronic Arts, other giants from the world of toys are still trying out new partnerships.
Mattel is one such firm. The Hot Wheels owner has teamed up with numerous developers and publishers on a multitude of platforms to bring its toy racing brand to a wider audience through video games. Hot Wheels content can be found in Forza, Need For Speed, and more recently Rocket League, and in December Mattel made a fresh attempt to reach younger gamers through the launch of mobile racer Hot Wheels: Race Off.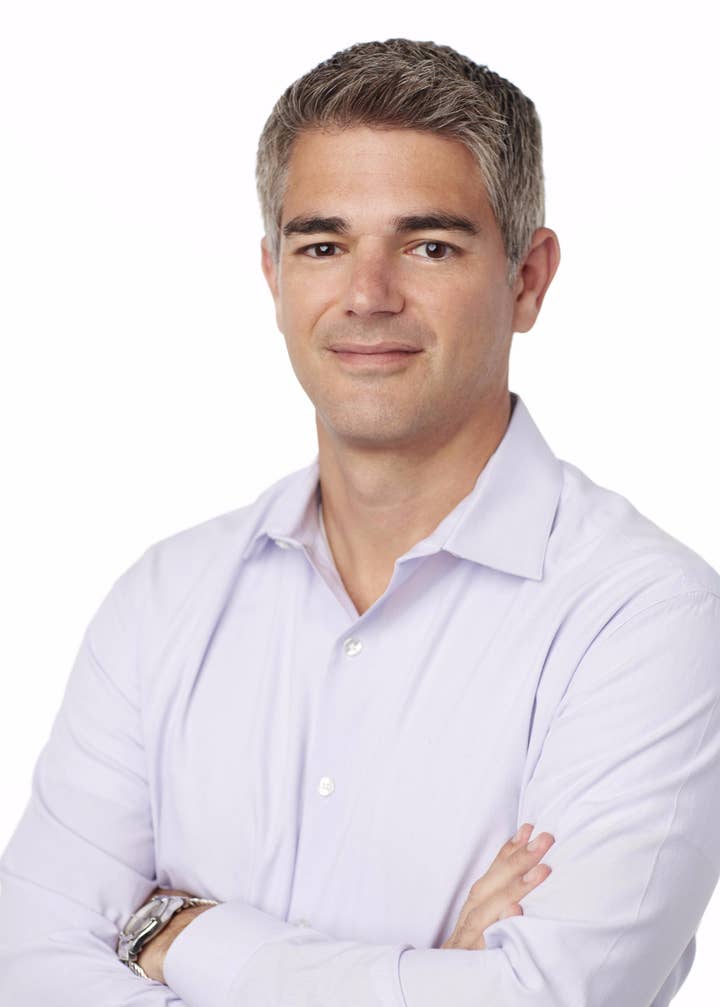 "People of all ages love Hot Wheels, and mobile gaming is a great way to bring an engaging vehicle experience to all of our fans," VP of global brand marketing Jason Horowitz tells GamesIndustry.biz. "Racing and stunting is core to Hot Wheels and gaming partnerships like Hot Wheels Race Off are a compelling fit for the brand.
"Hot Wheels has an audience on all platforms. We have a meaningful presence with select console games, including Forza. The growth opportunity in mobile gaming offers the brand a unique ability to deliver compelling gaming for a wide age range."
Mattel has previously teamed up with Glu-owned Cie Games to add Hot Wheels content to popular mobile title Racing Rivals, but in the case of its latest release the firm chose to launch a brand new standalone title. Finding the right developer to handle its valuable IP was not a task Horowitz and his team took lightly.
"We look for best in class partners who have a proven track record delivering engaging content that resonates with our audience," he says. "Hutch is the studio behind top racing games like MMX Racing and MMX Hill climb, which have been extremely successful. With their expertise, they also demonstrated a passion for Hot Wheels, and we were confident they would deliver a game that would both challenge and engage kids and the most dedicated gamers and delight Hot Wheels fans."
For Hutch, the partnership was an incredible shot in the arm. While its own MMX titles have performed well, having a world-famous IP behind its latest title can only help to further raise the profile of the studio. It also better equipped Hutch to overcome the tougher aspects of launching a game in the increasingly competitive mobile market, commercial director Peter Hansen-Chambers tells us.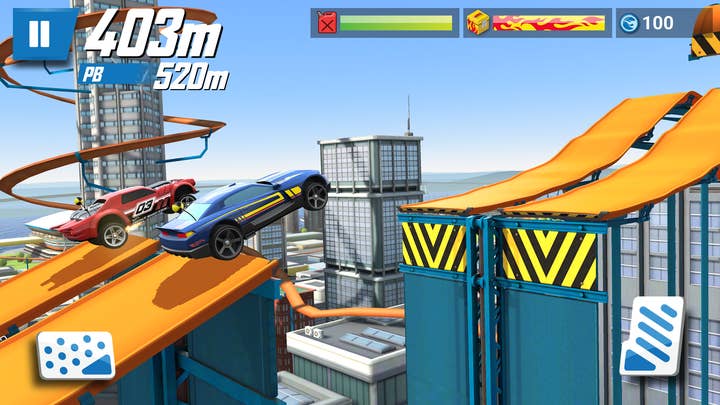 "A brand such as Hot Wheels has considerable reach and is able to leverage years of brand equity and consumer loyalty, which is a great strength when releasing a new game for mobile in terms of discoverability and organic acquisition," he says. "Obviously that all helps attract attention to Hutch as a studio in a variety of ways, whether that be with new users finding other Hutch titles, recruitment of new staff and so on."
While there were plenty of Hot Wheels fans on the Hutch team, it was still important not to rely on that passion or knowledge. Working closely with the brand holder is essential, not only to ensure that their needs are met but also to make it clear what type of game the developer intends to make. To that end, Hutch actually sent its entire team out of Mattel's Los Angeles offices for a week to learn as much as they could about Hot Wheels.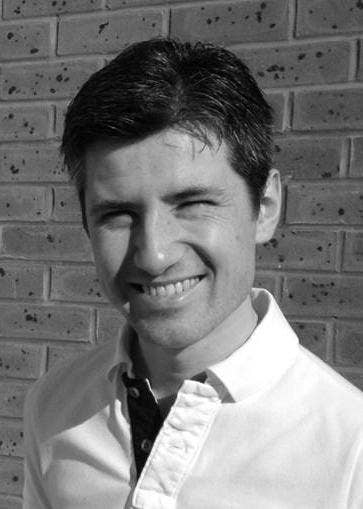 "When working with a brand, it is crucial that all parties involved share the same vision, appreciate the challenges that may arise, and are generally aligned and working towards the same end goal," says Hansen-Chambers.
"It is also really important that both parties know one another and there is a commitment on both sides to appreciate the value each is offering. Ultimately in order to achieve success, you have to understand the brand you are working with - and that really means understanding the values of the brand and the relationship it shares with its consumers. A brand on its own will not guarantee success for any game - certainly not with a free-to-play business model - as consumers have expectations and want more than just a logo."
Following the successful launch of Hot Wheels: Race Off, Hutch hopes that it has proved itself as a reliable partner for Mattel. As with so many mobile games, the partnership extends beyond launch with plans for additional updates and Hutch to be servicing the title "for the foreseeable future".
"That may lead to further opportunities to collaborate on other projects but right now we are focussed on making a success of this title," Hansen-Chambers says. "The relationship between Hutch and Mattel is very good and I think we are both very happy with the way the respective teams worked together, so I am sure both parties will continue to keep that option open."
As for Mattel, the toys firm has no plans to shy away from the games space any time soon. The company plans to continue looking for dependable studios to work with, particularly with its racing brand which works so well in the realm of video games.
"We're focused on continuing to create engaging and challenging Hot Wheels experiences for fans of all ages, across multiple platforms, through standalone games, as well as through smart integrations," says Horowitz. "In 2017, Hot Wheels will be expanding its reach with even more digital games, which we're excited to announce more about soon."
While the Mattel partnership worked out well for Hutch, the developer urges caution to other studios who believe that securing a licence or brand will automatically solve the issue of getting their game discovered on the app store and secure millions of downloads.
"It's not impossible to find success without a brand behind you," he says. "There is a long list of successful mobile-first titles out there that have built their own significant brand. However, the market is increasingly competitive and as it continues to mature, then developers will increasingly look for ways to attract attention and find relevance. Working with a brand is one tactic developers might explore in order to tackle this challenge but it is no slam dunk and really requires the right marriage of developer and brand in order to be effective."