Torment fastest Kickstarter to $1 million
inXile calls success of second campaign proof that crowdfunding is a viable business model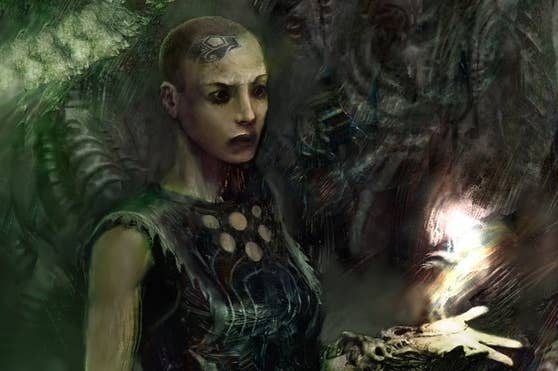 Concerns about crowdfunding fatigue may be overstated, if inXile Entertainment's Torment: Tides of Numenura campaign is anything to go by. The developer today confirmed Torment broke the record for the fastest Kickstarter campaign to raise $1 million, hitting that milestone in seven hours and two minutes.
The previous holder of that record was Ouya, which drew $1 million in funding for its Android-based console in eight hours and 22 minutes. All told, only 21 of the 37,000 successfully funded Kickstarter projects have reached the $1 million benchmark.
By successfully funding Torment while it is still working to finish up a previous Kickstarter game, Wasteland 2, inXile said it has proved that crowdfunding is a viable business model. After the successful Wasteland 2 Kickstarter, the company decided to shift away from traditional publisher models and focus on crowdfunding its future titles.
"Even though this was our second Kickstarter campaign, we were very cautious in our expectations," inXile CEO Brian Fargo said. "We knew there were some negative sentiments regarding crowdsourcing fatigue, and the fact that we are still finishing Wasteland 2, but the massive community acceptance to our latest Kickstarter effort was overwhelming, unexpected and a great honor. With great honor, comes great responsibility to our backers that we will deliver Wasteland 2 in October 2013 and then deliver Torment: Tides of Numenera by December 2014."
As of this writing, the Torment Kickstarter has raised $2.1 million from more than 38,100 backers. It launched on Wednesday and has 28 days left to bring in additional funding.