Tomb Raider creative director joins 343 Industries
Tim Longo now working with Halo studio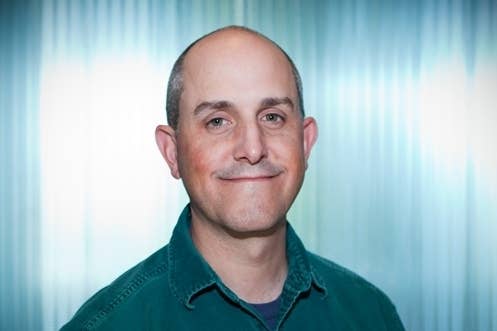 Tim Longo, formerly the creative director at Tomb Raider studio Crystal Dynamics, is swapping Lara Croft for Cortana and joining 343 Industries at Microsoft Studios.
Longo left Crystal Dynamics in April 2011 after 5 years with the company, during which time he oversaw the most recent Lara Croft reboot. He then joined LucasArts and spent two years on an unannounced Star Wars FPS. According to his LinkedIn profile he joined the Halo studio 343 Industries in May.
This week while chatting on Twitter, Longo revealed "we loved and respected Halo while making [Republic Commando]. Happy to be at #343Industries for sure."
343 Industries is currently at work on a new next-gen Halo title, while senior Microsoft executives explain its absence on next generation consoles.
"A discussion around having a Halo game at launch-a true Halo at launch, meaning like a Halo 4 or 5-size game-would have been something we'd have had to start two or three years ago," explained Phil Spencer, corporate vice president of Microsoft Studios, recently.
"We had the discussion, and we thought having Halo 4 come out when it came out from 343 and having them really land their first full version of Halo that they developed internally would be great for the 360 customers, great for 343 in shipping something."