Netflix hires Halo vet Joseph Staten for AAA game
Meanwhile, Microsoft confirms Halo franchise director Frank O'Connor has left after nearly 20 years on the series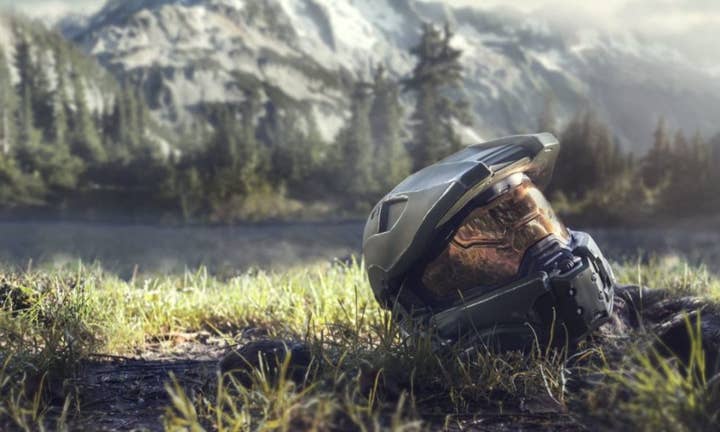 Sign up for the GI Daily here to get the biggest news straight to your inbox
At a glance
Halo Infinite head of creative Joseph Staten joins Netflix to work on new AAA IP
Halo franchise director Frank O'Connor leaves after nearly 20 years on the series
The two follow several departures and layoffs from 343 Industries over the past year
Joseph Staten, a long-serving Halo developer, has joined Netflix to head up a new AAA project.
Staten, who left Halo studio 343 Industries two weeks ago, announced via Twitter yesterday that he is new creative director at Netflix Games, working on an original IP that will be debut as a multiplatform AAA game.
"In my work life, there's nothing I love more than collaborating with others to build worlds filled with iconic characters, deep mysteries, and endless adventures," he wrote.
Staten worked as director of cinematics at Bungie on the first three Halo games, as assisted with narrative elements of Halo Wars and Halo 3: ODST, before working on Destiny after Bungie cut ties with Microsoft.
He later rejoined Microsoft Studios in 2014, and in 2020 joined 343 Industries as campaign project lead for Halo Infinite, later becoming head of creative for that game.
It's a significant hire for Netflix, which has been ramping up its efforts in the games space. The streaming company now has six internal development teams following the opening of studios in Finland and Southern California, as well as the acquisitions of Spry Fox, Night School Studio, Next Games and Boss Fight Entertainment.
We spoke to Netflix last month as it announced new development partnerships, with vice president for external games Leanne Loombe telling us the company was taking a "more strategic" approach to video games.
Staten's hire is announced alongside Microsoft's confirmation that long-serving franchise director Frank O'Connor has also left.
His departure was first noticed by Windows Central and later confirmed to Axios' Stephen Totilo, with a Microsoft spokesperson telling the latter: "We thank frank for his numerous contributions to the Halo franchise and wish him well going forward."
O'Connor has been working on Halo since 2004, initially sticking with Bungie to work on Destiny but returning to Microsft in 2008. He worked not only on the games, but also novelisations and the Halo TV series for Paramount Plus.
PC Gamer observed that Staten and O'Connor are the latest in a string of departures from the Halo team, with 343 founder Bonnie Ross stepping down in September and at least 95 staff laid off from the studio in January as part of 10,000 Microsoft redundancies.
Last year also saw the departure of Halo Infinite's multiplayer creative director, lead multiplayer designer and lead narrative designer, with the creative and project directors leaving the studio midway through development.