Titanfall branching out to single-player, TV
Respawn planning on solo campaign mode for sequel, wants to produce scripted, animated spin-offs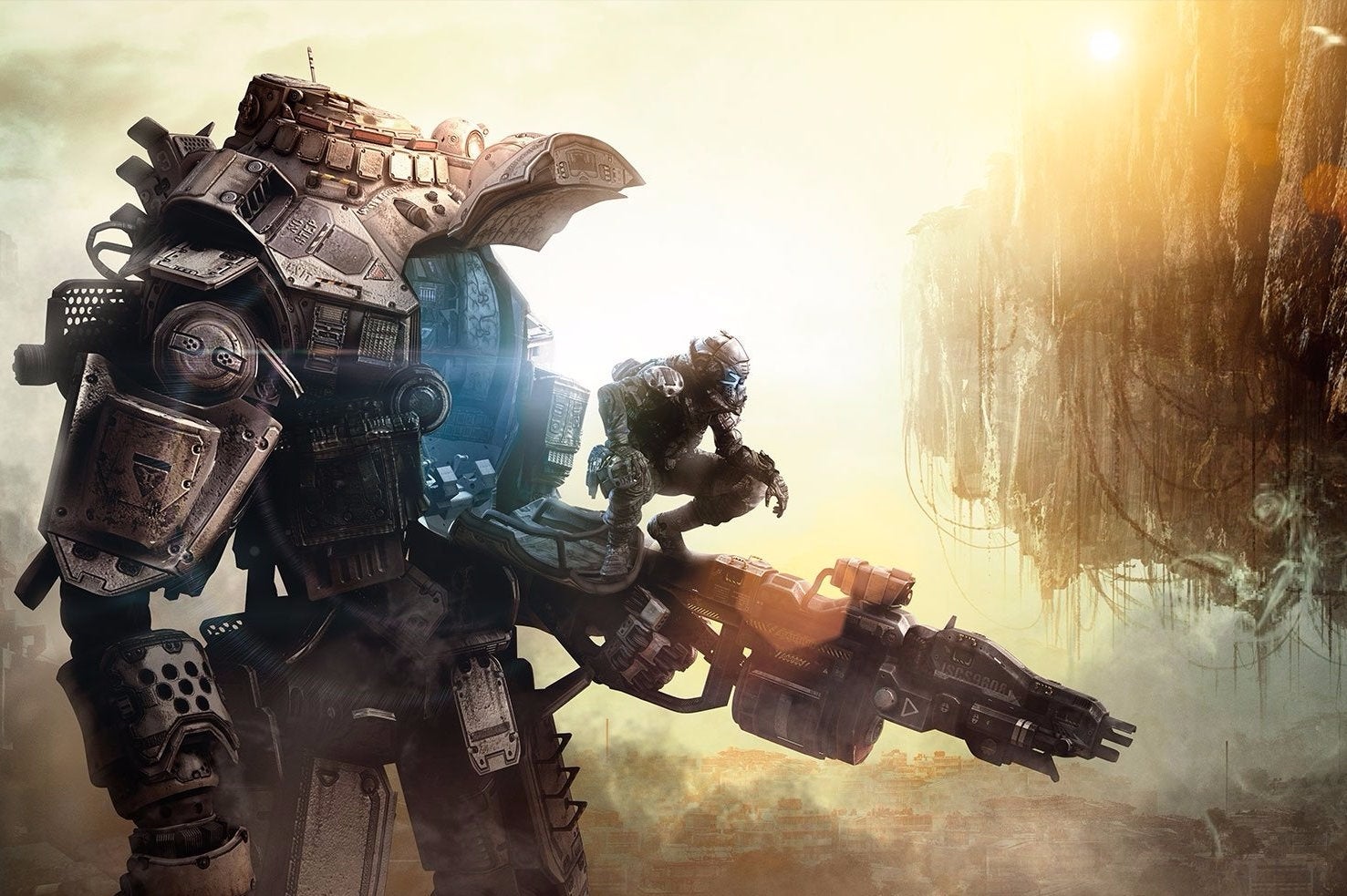 The Titanfall series is branching out. What started as a Microsoft-exclusive multiplayer shooter will not only be going multiplatform in its sequel; it will roll out a full single-player story mode. That's according to a Forbes interview with lead writer Jesse Stern, who is also looking to bring the series beyond games.
"What inspires us is the junction of technological advancement with the inevitability of conflict and war and what the next war might look like," Stern said. "In Titanfall 2 there will be a lot of [scenes] where science meets magic, but keeping it grounded and dirty and human and real."
That approach will likely define not just the Titanfall sequel, but a TV spin-off that Stern and Respawn are working on with Lionsgate TV. Respawn CEO Vince Zampella reportedly wants to bring the franchise into scripted and animated TV, but there are still hurdles to clear.
"It would be very expensive," Stern said. "We are trying to find a way to tell a story in the worlds we want to be in and produce in the TV model."
Titanfall launched in March of 2014, and last October Zampella announced it had passed the 10 million-user mark. This sort of expansion makes sense for the franchise, as Zampella told GamesIndustry.biz before the original game's release that its exclusivity and multiplayer focus were both borne of the studio's small initial size. With a team of roughly 60 people, Respawn opted to focus on fewer platforms and the places where players would spend the bulk of their time.
"We make these single-player missions that take up all the focus of the studio, that take a huge team six months to make, and players run through it in 8 minutes," Zampella said at the time. "And how many people finish the single-player game? It's a small percentage. It's like, everyone plays through the first level, but 5 percent of people finish the game. Really, you split the team. They're two different games. They're balanced differently, they're scoped differently. But people spend hundreds of hours in the multiplayer experience versus 'as little time as possible rushing to the end' [in single-player]. So why do all the resources go there? To us it made sense to put it here. Now everybody sees all those resources, and multiplayer is better. For us it made sense."