Tips for running a great Kickstarter, from Kickstarter
Luke Crane, Head of Games, explains the best practices for running a great campaign, and handling your community post-funding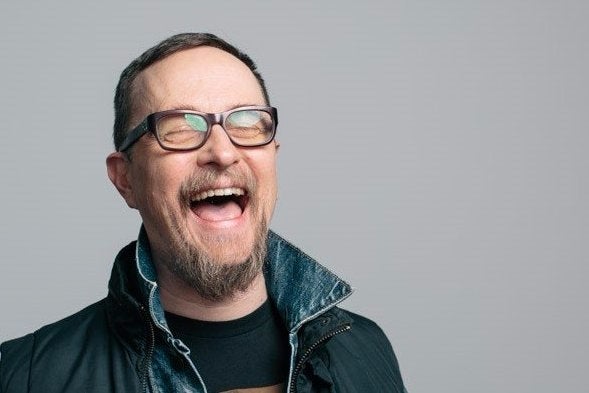 At Kickstarter our mission is to help bring creative projects to life. As part of that, our goal is to always support, serve, and champion artists and creators, including those people making stuff in what is, to me, the most exciting creative medium in the world - games.
With this goal in mind, I hope this article will offer GamesIndustry.biz readers some practical insights and ideas on how to run a great campaign, and share some of the principles behind a great project too.
Part One: Running a Great Campaign
Use Kickstarter's resources, nail the basics
First things first, the most important thing is to have a great idea. If you're looking for inspiration, you can also use the site's Discover function to review some of the most popular videogame projects in Kickstarter history.
Whatever your game concept may be, we'd recommend taking a look at our Creator Handbook, which has advice on everything from fulfilment to communicating with backers. It's also worth checking out our Creator Basics for Games video series. It features real-life devs giving a range of super helpful tips on everything from determining when to launch to setting your funding goal.
As well as having something unique to show people, there are lots of things you can do to help your project page stand out. Such as:
"Time and time again people underestimate the amount of preparation a successful campaign needs... We're talking months in advance, if not years, and definitely not days or weeks"
Choose a crisp, clear, bright, and simple project image.
Write a great blurb which tells people what you want to do, plus anything else they absolutely have to know in the first two paragraphs.
Use lots of high-quality and high res media: compelling photos, gameplay videos, GIFs, audio, and screenshots are all good.
Remember your audience. Kickstarter is an all-ages website, so it helps if your main images and text aren't vulgar or risqué. As our community is largely English-speaking, if you're using other languages it helps to include translations.
Lastly, don't spam. Whether it's via email or on social networks, it's against our community guidelines and ultimately won't help you bring your game to life.
Find your narrative
If the hardest thing is having a good idea, the second hardest is expressing it. Putting together a story that explains the rationale behind your game, shows off the genius of your idea and excites other people isn't easy. Here's the thing, though: you can get better with practice.
A good exercise is to think how you would tell the story of your game in 140 characters. And please don't start by listing the category or genre - that can come later. "You are piloting an advanced exploration and combat submersible in a hostile alien world, supported by three of the best Captains Earth's fleet has to offer," sounds a lot more exciting than, "This is a top-down, four-player, shoot-em' up with a science fiction and naval theme." Get me hooked - then tell me more.
Also, test your narratives on friends, fellow devs and family to find the most compelling draft for the specific audience you want to engage.
Planning, more planning, and then some more planning
It may sound obvious, but time and time again people underestimate the amount of preparation a successful campaign needs, and how far in advance you need to start. We're talking months in advance, if not years, and definitely not days or weeks.
Budgeting, workflow, messaging, rewards, milestones, supplier costs, staff costs - these are the sort of things that all experienced developers know about, yet in the excitement around launching a campaign can be easily forgotten. The point is that a Kickstarter campaign is most effective as an event that comes in at the very end of your whole project planning process, not the end of your conceptual process.
Kickstarter is best used to grow your community rather than create it
To build on the previous point, Kickstarter is all about the community, and games demonstrate this better than any other category (even if I am biased). And yes, Kickstarter is a powerful community building tool, but it's most effective when you've already spent time building an interested community around your project.
If you've released games before you should have an existing base. If not, you can still build an interested following in any number of ways. If you can do this your Kickstarter campaign will have immediate momentum, because it offers your nascent fanbase another way to engage with and support you, as well as new ways for you to respond to and reward them in return.
Outreach is usually a full-time job
I've heard it said that, "community management is the new PR." Well, it's certainly true that it's essential to appreciate how much time outreach takes, whether it's blogging, PR, social media, or attending local and national events. And so it's equally essential to commit to putting that time in, whether it's carried out by one person or divided among your team.
A little momentum goes a long way
This may surprise you, but outreach doesn't have to mean an international multimedia marketing campaign, and community doesn't have to mean an online fanbase of millions. In fact, small numbers can give you a big boost. By having just 25 people back your project you dramatically increase your chance for success. This really underlines that community building and outreach starts at home. If you can get friends and family to support you, plus maybe a few fans you've made on your journey, it goes a long way.
Nor does your project have to hit some magic "X" percent of funding on day one to be successful. I've heard lots of different figures, and none of them are true. We see campaigns ultimately being successfully funded at all stages. So keep the faith.
Part Two: Running a Great Project
"By having just 25 people back your project you dramatically increase your chance for success. This really underlines that community building and outreach starts at home"
While I have designed and self-published tabletop games myself, it's fair to say the broader Kickstarter team aren't game developers or publishers. As such, we don't want to tell game developers and publishers how to make and launch games.
However, having seen some creators handle the post-funding stages of their Kickstarter with as much aplomb as the fundraising stage, there are some useful tips and principles worth sharing.
Respect the community
As I mentioned previously, games are a more tight-knit community than perhaps any other Kickstarter category. When someone backs a games project it's usually about more than just pledging funds to a creator in the expectation of a material reward. As such, your backers deserve complete honesty and transparency, and regular updates on how it's all going.
I also see game developers in the Kickstarter community being hugely supportive of one another, as well as rich regional differences between geographic communities - both should be celebrated. And if you're ever looking for advice on running your project, post-funding, it seems to me that ask, and ye shall receive.
Turn it into a party
Two projects that really demonstrate how the relationship between backer and creator is about more than just pledging and receiving funds are the card game Exploding Kittens and the Castlevania-esque Bloodstained: Ritual of the Night.
It's helpful to begin at the bottom of each project page and work your way up, to see how the creators responded as more people backed them over time. In short, they put as much creative effort into developing their projects based on backers' feedback - as well as continually adding their own twists and reveals - as they put into the initial project itself.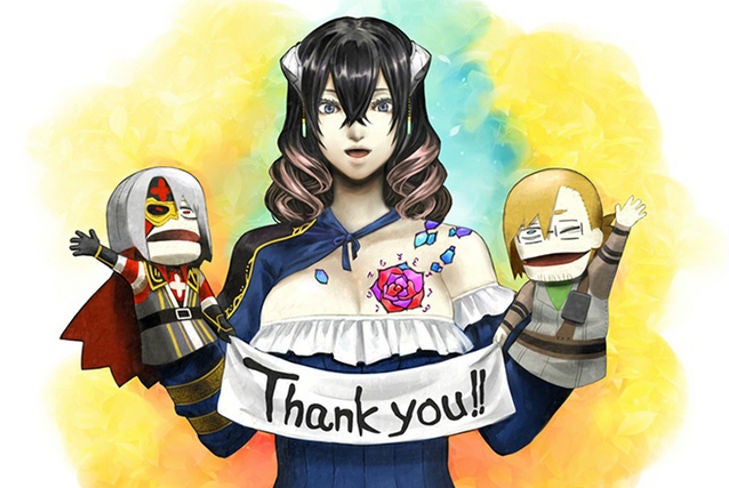 It was the furthest thing in the world from a shop-like transaction where you're just saying, "This is what we've got. Do you want it or not?" It was a process of co-creation against the clock. Each felt like a big party with its own unfolding narrative that lived not only on the Kickstarter site but throughout social media, as fans and creators egged each other on, shared ideas, and celebrated each other's creativity.
The stretch goals were inspired, and the rewards and ongoing engagement were thought out and heartfelt. Also, this quality of communication and commitment continued long after the funding target had been reached. For example, this is how Exploding Kittens announced it had started shipping.
Use all of your creative content and art assets
Exploding Kittens and Bloodstained also used their gorgeous content and art assets across a wide range of media, and for different purposes. They leveraged their best visual content by applying it not only to their Kickstarter page, but places like Tumblr, Twitter and Facebook, too.
Beyond this, they offered art assets as rewards for backers, in both physical and digital form, and integrated them into their progress updates to make them more appealing and exciting. Whether you've got concept art, GIFS, renders, you can do the same thing. Don't just send update emails - showcase your best work.
"The question you have to ask yourself is whether, once the pledges have been spent, will your Kickstarter backers still be there as fans?"
Keep your head when you're stretching
While stretch goals are decided during the fundraising stage, it's appropriate to discuss them here because of their impact on project delivery, after funding.
It's ever so tempting to make a few more promises and rake in some extra cash. In reality, though, creators don't always plan for their stretch goals as well as they do for the main project. After all, everything takes longer than you think, and if budgets are tight and your timeline is slipping, it's stretch goals that can come under the most pressure.
If you really want to go for more funding, it's worth reflecting on the ways you can offer greater value that won't put you at risk of not fulfilling your project. If there's a rubric for goals, it's to set them as low as possible, yet at the amount you realistically need to deliver what you promised.
Bottom line: take budgeting seriously, and in terms of what you ask for round down, rather than up.
Make fans for life
As our recent fulfilment report found, while 73 per cent of backers of a failed project agreed or strongly agreed they would back another Kickstarter, only 19 per cent of backers of failed projects would back another by the same creator. Please note: that latter figure is an average, and it will be higher for creators that communicated well and ensured backers understood in detail what went wrong. Of the 1 in 10 Kickstarter projects that ultimately don't deliver, it's fair to say there are still good and bad failures.
The question you have to ask yourself is whether, once the pledges have been spent, will your Kickstarter backers still be there as fans?
Due to the nature of the platform, and how incredibly engaged and creative people are, Kickstarter provides an opportunity to make fans for life that is, I believe, hard to find anywhere else.
With that, I look forward to seeing your games come to life, as the community cheers you on. If there's anything I can do to help with your project, feel free to email us at games@kickstarter.com.
Good luck!