The most backed Kickstarter ever? Exploding Kittens
Elan Lee, The Oatmeal and Shane Small are a crowdfunding super success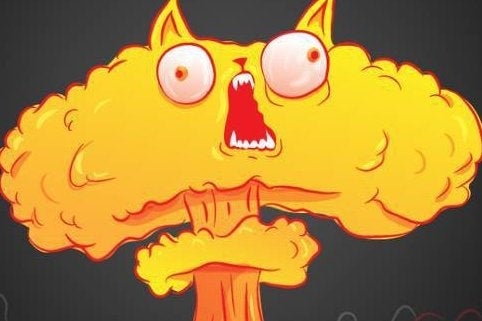 Just when you thought the world had developed a nasty case of Kickstarter apathy game designer Elan Lee, former Xbox exec Shane Small and online cartoonist The Oatmeal have just achieved the most backed Kickstarter campaign ever. With the help of some exploding kittens.
The trio launched their campaign for the Exploding Kittens card game on January 20. Just over a week later and they've surpassed their $10,000 goal, in fact right now the total raised is $4,342,186 (and the figure is going up even as I write this.) That's 110,284 backers (again, rising every minute.)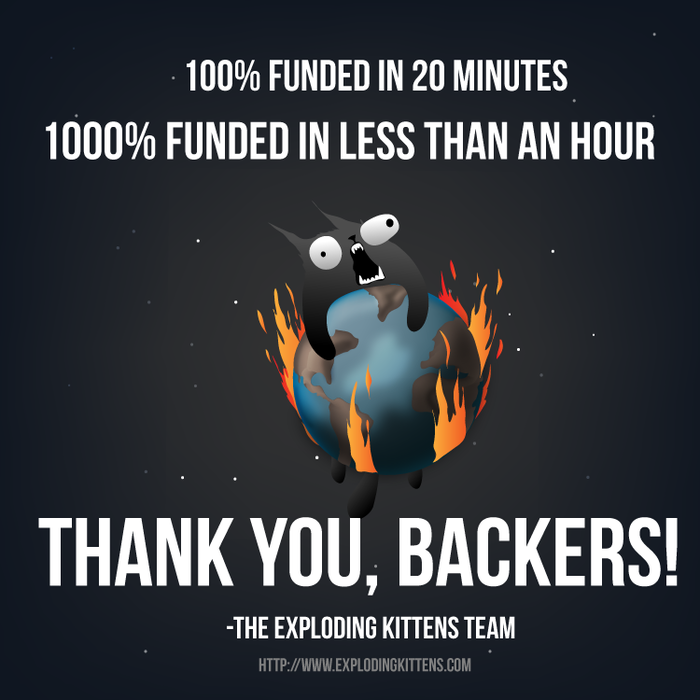 The team have been posting updates on the Kickstarter page, and were quick to point to the fans as the source of their success.
"The Most Backed Campaign in Kickstarter History" has nothing to do with:
Money
Press
Campaign Updates
Fancy Graphics
Stretch Goals
Ability to invent new words in titles
"It has everything to do with you. You wonderful people have come together to form the largest community in Kickstarter history, and the numbers keep rising."
Thank you all for the support you have given our project, It means so much that you have our backs. 😘❤😘

— The Cheeky Irishman (@TheOatmeals) January 22, 2015
And now we're up to 110,371 backers. With 22 days to go that number is going to get much, much bigger. The internet loves cats, who knew?