TinyBuild: We're just not seeing a post-lockdown slump
The publisher on gaming's new audiences, building multi-media brands and how to acquire companies in Eastern Europe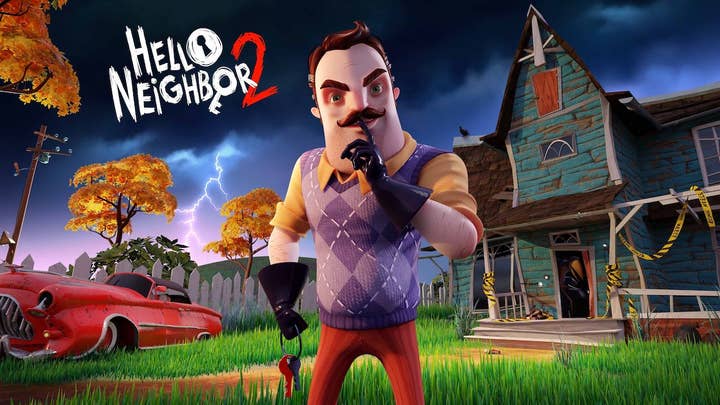 TinyBuild has been one of the most active games publishers in the world during the pandemic.
Not just in terms of the games it's released (five in 2020, and even more during 2021), but it's also acquired six studios and floated on the London Stock Exchange.
Last month the company revealed its first financial update, which covered the calendar year 2020, and the numbers looked good, with revenue up by over a third year-on-year.
Of course, 2020 was the year of COVID-19, which provided a significant boost to the games market as a result of worldwide lockdowns. As a result, you might expect things to look weaker for 2021. However, CEO Alex Nichiporchik is more optimistic.
"We have regional data on the usage of our games," he begins. "And one would assume that if a country goes out of lockdown, with great summer weather, that the engagement, concurrent users and revenue would go down. But we're not seeing it. I've chatted with a whole bunch of colleagues. They're not seeing it.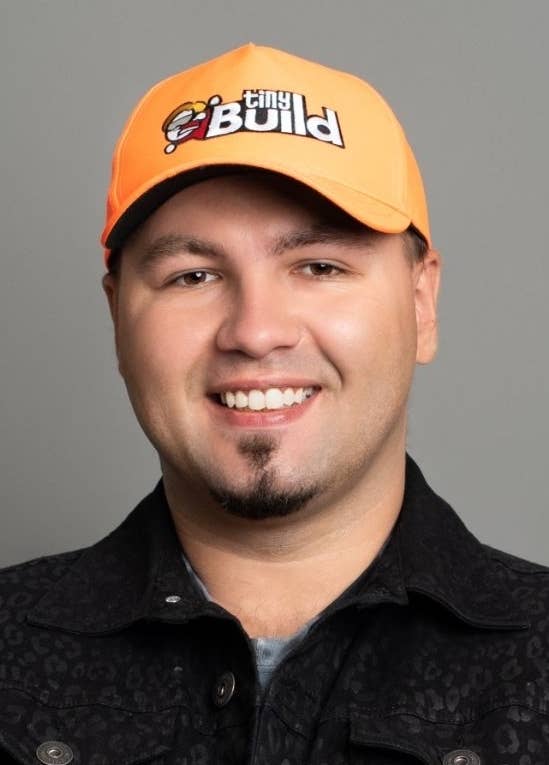 "The theory here is very simple, that 2020 and the first half of 2021 created much more awareness about games, and therefore converted people into gamers. They didn't know they were gamers, now they know. And once you start playing, you don't stop.
"I think the best part is, I'm not sure if you saw the Apple Keynote, but they were advertising this new feature that you can watch television via FaceTime with friends. And you go, 'Okay, well, that's interesting. That's just a social viewing experience'. What Apple is trying to do is it's trying to catch up with video games, because video games are the true interactive social experience. And when you choose between sitting at home watching a streaming service or going onto Discord with your buddies and playing until 3am and having a great time and socialising, it feels much healthier. It's a much better mental exercise, especially in an isolated world."
This notion that the games industry has found itself a new audience during the pandemic is shared by most studios and publishers. But the question now is how do you maintain that interest? The Nintendo Wii and DS did a similar job over a decade ago of speaking to 'non-gamers', but that audience didn't stick around in the console space beyond that generation.
"During the DS and the Wii generation, the access barrier to being online, being a gamer, was still quite high," notes Nichiporchik. "I always use the example of my mum, who's in her 60s, and she is now starting to use gifs in messages. I'm like, 'What the hell? Come on'. But that just shows you how accessible that kind of communication style has become to an older generation, and that they can catch up to the super young generation. That expansion of an audience means that it's much easier to become a gamer, and to continue being a gamer.
"At the same time, you have more accessible technologies, like streaming, for example. Right now we have xCloud, Google Stadia, and a couple of others, I still think that those kinds of platforms will have a very meaningful impact on the accessibility of content. No downloads, no setup, it just works.
"It's very easy to get lost in Steam data and overanalyse everything"
"In terms of how that changes our strategy, I always like to look at the very broad picture because it's very easy to get lost in Steam data and overanalyse everything, and then go, 'Okay, well, here's Steam. But Roblox... it's this much bigger'. And then you go, 'Well, Fortnite. Well, Minecraft'. And there are so many more other different underground hits that will be becoming big, that I want to be on the forefront of that, because there is a generational shift happening towards a more younger audience.
"It's kind of like if you have a bigger brother or a smaller brother, the smaller brother always looks up to what the bigger brother does. If you're about ten, you want to see what the 14-year-olds do, and that's exactly what's happening right now in games, because we're seeing a ton of downloads, for example, for Hello Neighbour 2, the playable alpha, on the Microsoft Store. Compared to all other platforms, it's outperforming really, really well. So, the strategy is about making sure that your content is in as many places as possible, that it is as polished as possible in terms of user experience and onboarding, and then goes into, essentially, establishing itself as a franchise."
Nichiporchik says that success on the Microsoft Store comes from an audience of young people who are discovering Hello Neighbour after playing Minecraft. He says that there are examples of gamers moving from certain titles to ones that may be entirely different.
"I'm trying to get into as many community Discords as possible where clans hang out," he adds. "Clans of 20, 30 people, and they all play, I don't know, Escape from Tarkov or Fortnite, and then they'll go into other games that I do not expect. And that's how I figure out what is trending right now. And then, you also have to follow a lot of YouTubers who will have become popular playing Minecraft, for example, and they're now going to completely other different games, so you need to evolve as a content creator. And then, all of that gets combined into this holistic view of where the industry is going, and it's an exciting view."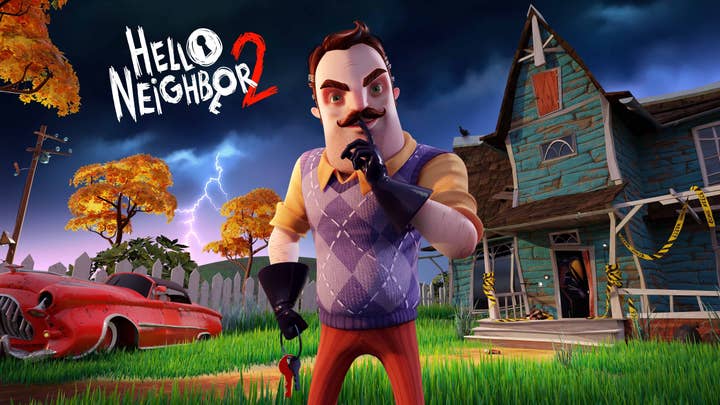 TinyBuild is one of many businesses acquiring companies right now, but it is by no means the biggest. There are nearly daily stories of games studios getting acquired or attracting huge investments from the likes of Embracer, Tencent and more. It creates a highly competitive field for a company like TinyBuild to work in.
"We target developing regions, so most of our acquisitions happen from Eastern Europe, and it's also usually when we have an established working relationship, because I don't believe in the approach where you just buy dozens of companies and hope that something hits," Nichiporchik continues.
"I believe that everything needs to be very strategically cohesive, because then you can very clearly execute on your strategy. Also, there are clearly defined lines of who works on what, because if we have, say, two indie pixel art-style games, like Streets of Rogue, launching in a year, we'll make sure that they cross-promote each other, but then also that they don't launch at the same time. But when you have dozens upon dozens of products like that, you're inevitably going to cannibalize."
He continues: "I think by focusing on where we're good, which is in regions like Eastern Europe or South America, we're going to have, not an easier time, but a less challenging time of finding really great partners to expand."
"I'm just really excited about bringing [games] IP cross-media, and building something that can outlive us all"
One aspect of TinyBuild that makes it different is its desire to really establish IP and expand it beyond games. This focus on building brands takes focus, time and effort, but with the company continuing to expand, buying studios, acquiring IP, and adding more and more third-party partners, how can it hope to ensure each game gets that focus?
"Well, it's about using data, because you're right that it is a huge amount of games, but we also scaled the company," explains Nichiporchik. "We're already now over 160 people. But it's really about testing the products that are in development as much as we can, and by testing, I mean with real users, and then using the data to iterate upon the product and then find the best way to bring it to market.
"Maybe five, ten years ago, there was this template. 'Oh, you're a publisher on Steam? You can just launch on Steam and then you'll have guaranteed sales'. That's no longer the case. Same with consoles, same with mobile. It's all open platforms and an open playing field for everyone. So, for us, it's really about testing and iterating, and the reason wholly-owned IP is so important to us is because I do believe that IP is something that will transcend generations, as in hardware generations, software generations, and actual people generations. Because comic books and the stories in comic books that we see today on the big screen and some games, they were invented, what, 50, 80 years ago? Which just shows that great IP can be very timeless."
TinyBuild wants to build a multi-media business with its games, which is a topic he's discussed before. But he stresses that the company isn't expecting things like merchandise to make a significant impact on its bottom line. At least not immediately.
"Really in the short term, it's marketing," he details.
"We do still consider [merchandise] as marketing, because the margins compared to traditional games are quite low. But then, when you hit critical mass, you can really see how it starts to cross-promote. Before the pandemic, there were a lot of retailers that would stock up on our actual physical discs. Physical is still not dead. And then, they would also stock up on things like graphic novels, or plushies for our games. And then, the average revenue per brand rises, and retailers want to restock. But that said, in the short-term, we see it as marketing, and then in the middle and long-term, we see it as a potential revenue generator.
"The cross-media space is in a weird conundrum. We have a few streaming services for linear entertainment. We have cinemas coming back, and we have retail chugging along, and then books and graphic novels. But what I want to prepare ourselves for as a business is to make sure that for the next disruption, we are there. Imagine in ten years, we all have microchips in our heads and that's how we consume content. Then, it's not going to be about the technology race, it's going to be about the content race, and the one who has franchises in their portfolio will have an advantage in that transition."
He concludes: "I do believe that we can create a multimedia company approach here, where IP can originate within games. And I'm just really excited about bringing that IP cross-media, and building something that can outlive us all. That's my ultimate goal."