TinyBuild opening new Boise studio with Guts and Glory developer
Former solo dev Jed "HakJak" Steen will build a team to make "a world-class emergent gameplay IP"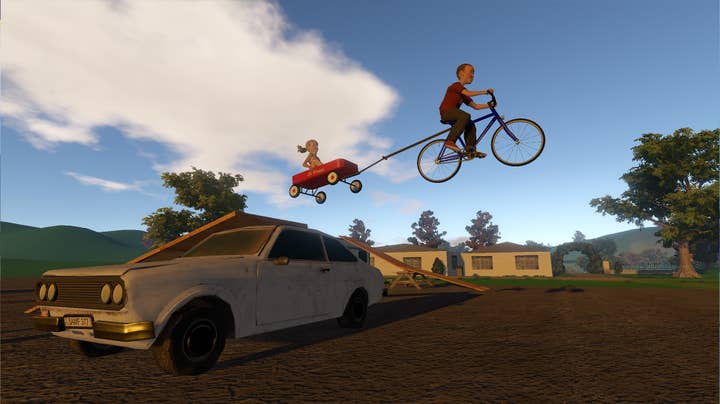 TinyBuild is opening a new studio with the help of one of its solo developer partners.
The company today announced that it has teamed up with Jed "HakJak" Steen, to create a new development studio in Boise, Idaho. They have previously worked together with TinyBuild publishing Steen's debut game, Guts and Glory, on PC and consoles in July of 2018.
According to TinyBuild, the Boise studio "will focus on emergent gameplay and is already working on a proven intellectual property."
"I believe it's increasingly important for smaller studios to come together and work on something that's bigger than the sum of their parts," said TinyBuild CEO Alex Nichiporchik.
"We're seeing this consolidation happening in our business and across the industry. Smaller teams, or solo developers, are coming together to work on larger projects."
Nichiporchik added that when he hears developer pitches now, he focuses on the potential to turn those games into franchises that could keep going five or ten years after launch.