Tim Schafer, EA Sports' Andrew Wilson Among "Top 100 Most Creative People"
Fast Company also names Chelsea Howe, Director of Design, SuperBetter Labs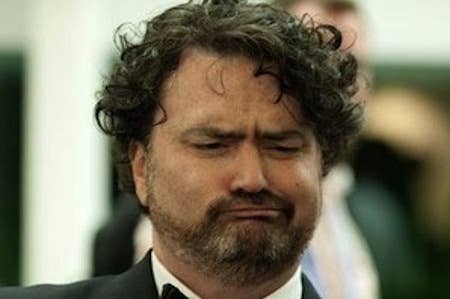 Business publication Fast Company has unveiled its 2012 list of the Top 100 Most Creative People, its "annual celebration of business innovators who dare to think differently." Notably, three people in gaming made the list: Double Fine's Tim Schafer, EA Sports boss Andrew Wilson, and Chelsea Howe, Director of Design, SuperBetter Labs (numbers 39 through 41, in that order).
Schafer, of course, has very much been in the spotlight these days thanks to the enormous success of his Double Fine Adventure project on Kickstarter, which helped to solidify crowd funding as a legitimate business model for small to medium sized game projects.
Wilson's been serving as the head of EA Sports since Peter Moore moved up to take the COO position. Wilson oversees huge brands like Madden NFL, FIFA and Tiger Woods. He's also helping to push the video game sports world into the games as services field, as online and digital becomes increasingly important.
Howe is the least familiar of the three. Her latest title falls more into the serious games sector, helping users achieve health goals or recover from injuries.
All three were briefly interviewed, and provided some interesting responses. You can read that here.
The most poignant comment may have come from Schafer who noted that designers don't appear to take as many risks these days, and he alluded to the Mass Effect 3 ending controversy as well.
"The Internet has allowed a lot of access--people feel entitled to change the ending of games, for example. So there are a lot more voices coming at you all the time, which I think has its effect on creative decision making and possibly makes people more afraid to take risks," he said.