THQ launches Humble Bundle
Publisher letting gamers name their price on seven-game collection including Darksiders and Saints Row: The Third [UPDATE: well over $2m raised]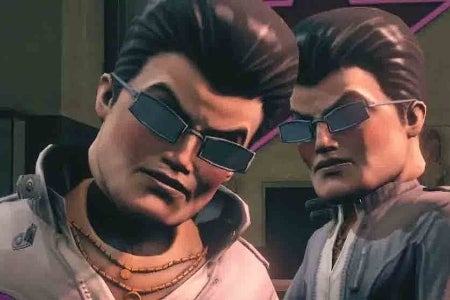 Update: In the first 16 hours, THQ's Humble Bundle has managed to generate well over $2 million, with more than 400,000 bundles sold.
Original story:
THQ is trying out a new way of monetizing its back catalog of games. The publisher has teamed up with Humble Bundle to launch the Humble THQ Bundle, a downloadable collection of games available in a name-your-price business model.
For as little as $1, gamers can purchase Darksiders, Metro 2033, Red Faction: Armageddon, Company of Heroes, and two Company of Heroes expansion packs. If they opt to pay more than the current average price of the games (a little over $5 as of this writing), customers will also get Saints Row: The Third. Previous Humble Bundles let gamers choose from Mac, PC, or Linux titles, but the Humble THQ Bundle is limited to PC games that will need to be downloaded through Steam.
Within hours of launching, the Humble THQ Bundle had brought in more than $470,000. While the offering--which runs for the next two weeks--will generate revenue, not all of it will go to the publisher. As with previous Humble Bundle offerings, customers can choose how their money is split between the game maker, the Humble organizers, and charities like Child's Play and the Red Cross.
Any boost in revenues from the bundle would be welcome news for THQ, which has faced numerous struggles recently. Earlier this month, the publisher released its quarterly sales figures, saying it was running short on capital and exploring its options. The following week, it defaulted on a $50 million loan from Wells Fargo. Since then, the publisher reached an agreement with Wells Fargo and announced the resignation of CFO Paul Pucino, with no replacement named.