THQ pushes back South Park as it loses another $21 million
The company narrowed its loss year-over-year but is suspending guidance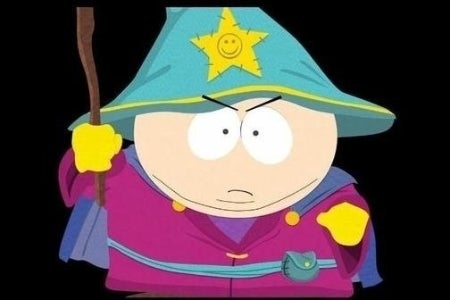 THQ has issued its second quarter earnings report, revealing a net loss of $21 million for the period ended on September 30, which is down significantly from the massive $92 million loss posted a year earlier. Sales also dipped from $146 million to $107.4 million.
THQ noted that it shipped 1.4 million units of Darksiders II in the second quarter, but a sold through figure wasn't mentioned, and some analysts don't believe the title has a chance of breaking even.
Along with the fiscal news came a delay to South Park: The Stick of Truth, which had previously been slated for release on March 5, 2013 and is now planned for a release in early fiscal 2014 (meaning likely in the April-May 2013 period). Additionally, THQ pushed back the releases for Company of Heroes 2 and Metro: Last Light, both of which are now expected to ship in March.
In more bad news for investors, THQ said it's suspending net sales and earnings guidance, and withdrawing its previous guidance for fiscal 2013. THQ admitted that its delayed product slate will "create a need for additional capital." The company has apparently been talking with Centerview Partners LLC to "assist the company in evaluating strategic and financing alternatives intended to improve THQ's overall liquidity, including raising additional capital, preserve the company's ability to bring the best possible games to market during the most advantageous release windows and to help address the $100 million 5% convertible senior notes due August 2014."
"When I joined THQ the company made a public commitment to quality titles. We always expected that in some cases this would mean that more time would be needed to make sure that every title is of the highest possible quality," said Jason Rubin, THQ's President. "Our fourth quarter releases are the first titles that I have had the ability to materially impact, and experience told me that the games needed additional development time to be market-ready."
"I believe South Park's market opportunity is significant," Rubin continued. "It is shaping up to be one of the most anticipated titles of calendar 2013. It is also an expansive title, encompassing multiple television seasons' worth of content. We have been working closely with the co-creators of South Park, Matt Stone and Trey Parker, to make sure all of the game's content performs to the high standards of the TV show, and this takes time. THQ is committed to giving gamers no less than the rich South Park game they have been waiting for and deserve."
"We are also inspired by the potential for Metro: Last Light and Company of Heroes 2. I believe Metro: Last Light is a title that should set standards for visuals with its stunning atmosphere, unique location and cutting-edge style. Company of Heroes was one of the highest rated RTS titles in history, and Relic insists that the sequel live up to its pedigree. Giving both of these titles time to reach their full potential is the right thing to do for the products."
"THQ is excited about our position and pipeline of games beyond fiscal 2013, including the sequel for Saints Row: The Third, Homefront 2 and the as-yet-unannounced game from Turtle Rock Studios. In total we have ten titles in development for fiscal 2014 and later, almost all of which are based on our own IP. We intend to announce more details about our future slate in the coming months."
"I firmly believe releasing our fourth quarter titles without extra time for polish in the current environment would lead to underperformance that could in turn lead to future additional capital shortfalls. But extending development schedules in order to make the best possible titles also has financial implications. Yet there can be no doubt which path has the greatest chance of leading to the long-term success of the company. We must follow the course that generates the highest quality games, and will establish THQ as a mark of quality for the consumer," concluded Rubin.
Brian Farrell, THQ's Chairman and CEO, also chimed in: "Clearly, THQ faces a number of opportunities and challenges. I am confident about the opportunities that lie in our robust slate of games and in our studios. But we also face challenges operating with limited capital resources in the highly competitive market for games, and we are working diligently to resolve those challenges."
Update: It's worth noting that the earnings call lasted an incredibly brief 13 minutes and management refused to take any questions.