THQ CFO resigns as company negotiates financing alternatives
Paul Pucino is out. And THQ has reached an agreement with Wells Fargo, which removes the threat against the company for defaulting on loans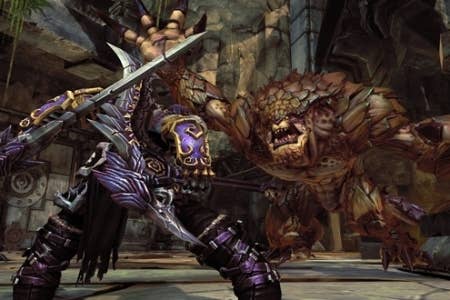 THQ's situation is bleak, and while some industry experts see little hope, THQ today announced that it's taken a couple important steps to better its chances. The first is that the company reached an agreement with Wells Fargo Capital Finance to remove the threat of the firm "exercising its rights and remedies against THQ and its subsidiaries with respect to previous events of default under its credit facility." The forbearance period extends to January 15, 2013, during which time Wells Fargo has also agreed to make additional loans to THQ.
The second important step is that THQ has entered into "exclusive negotiations with a financial sponsor regarding financing alternatives which may result in, among other things, significant and material dilution to shareholders." THQ would not reveal who this financial sponsor is, or what the size of the deal is. Those details will come out should a deal be signed, but THQ makes no promises that negotiations will result in a transaction.
"We are pleased to have reached an agreement with Wells Fargo. This agreement enables us to continue focusing on bringing our games in development to market," said Brian Farrell, THQ's Chairman and Chief Executive Officer. "Meanwhile, we are evaluating financial alternatives that will transition the company into its next phase."
The financial difficulties have also resulted in a casualty at THQ, as the publisher also announced today the resignation of Paul Pucino, who had been serving as executive vice president and chief financial officer. No replacement for the CFO role has been named. THQ is "evaluating its alternatives" for the position now, and in the meantime, THQ is retaining FTI Consulting to assist its finance and accounting team.
"We would like to thank Paul for his significant contributions over the past four years and wish him well in his future endeavors," commented Farrell.