US bankruptcy court clarifies bidding on THQ assets
Updated: Electronic Arts named as another interested party as publisher opens up to being sold piecemeal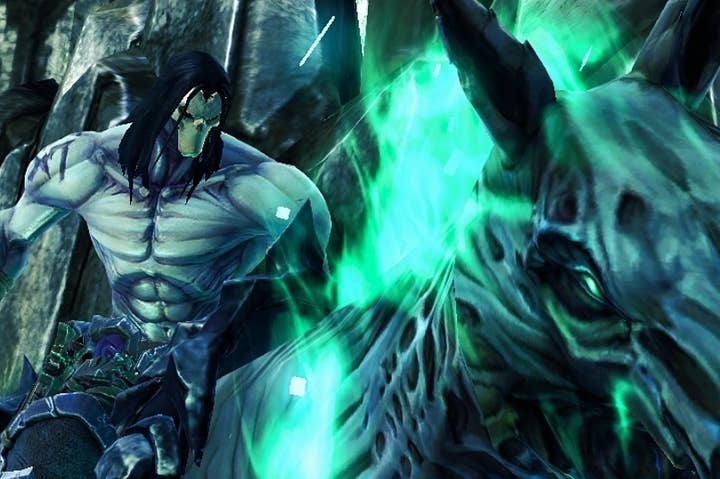 Update January 8:
The US bankruptcy court has confirmed that although THQs assets can be bought individually when they go up for auction on January 22, bids will only be considered if the value generated by separate sales exceed the price offered by a bidder for the entire company.
Clearlake Capital, the stalking horse bidder, has put forward a price of $60 million for the whole of the THQ business, but companies such as Electronic Arts and Warner Bros have shown interest in buying individual titles.
"Today's ruling provides a clear path. We will now know definitively by Jan. 23rd where we stand," said Brian Farrell, CEO of THQ. "We appreciate the support of our employees, partners, and suppliers now more than ever."
All bids must be received by January 22 at 9am Eastern Time. The auction will be held at 3pm and the hearing on the sale at 9:30am on January 23 with closing occurring a day later.
Original story:
THQ management's attempt to keep the company together may be in jeopardy. After US Bankruptcy Court Judge Mary Walrath sided with creditors upset over THQ's proposed process for auctioning off the company, stalking-horse bidder Clearlake Capital Group has agreed to changes that could see the publisher split between a number of buyers.
According to tweets from a Distressed Debt Investing writer present at court hearings, Clearlake has agreed to allow competing bids for individual titles in THQ's catalog. Additionally, the group offered to extend the deadline for competing bids to its own $60 million offer until January 15. (Originally, Clearlake wanted the sale process to be finalized by January 10.) However, Judge Walrath said that timeline was still too tight.
Distressed Debt Investing also reported that Electronic Arts was a potential bidder for a number of THQ titles, and "has completed site visits." Last week, THQ advisor Centerview Partners indicated that there were five potential buyers interested in picking up individual THQ games, including Warner Bros. Interactive Entertainment. Ubisoft could be another of the five, as the publisher's CEO told GamesIndustry International in November that THQ had some good brands it might be interested in acquiring.
An EA representative declined to comment on the report.
UPDATE: The Distressed Debt Investing feed has confirmed that an auction date of January 22 has been agreed upon. At the auction, THQ's games could be purchased individually by bidders.